2023 Anorak design

Donate to The WWUH Endowed Scholarship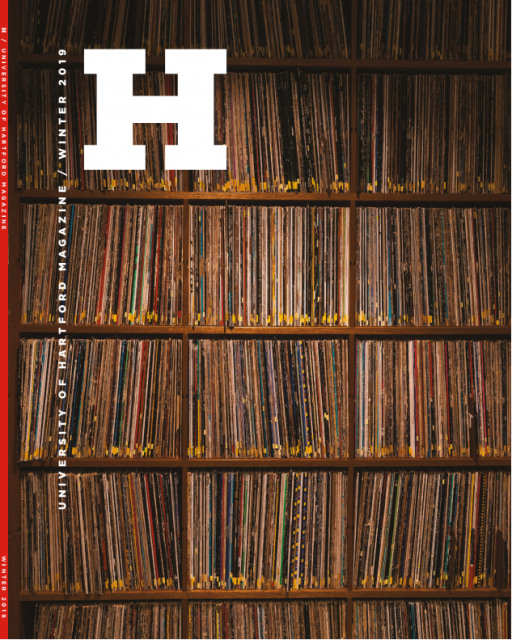 When the University of Hartford was incorporated just over 50 years ago by business and community leaders, they envisioned a center of education and culture for Greater Hartford. Read more...
Persons with disabilities who wish to access the WWUH Public File may contact John Ramsey at: ramsey@hartford.edu
Frequently Asked Questions
Have questions about WWUH? Find some answers here.
WWUH broadcasts on 91.3 MHz from a tower atop Avon Mountain, in Avon, CT. Our antenna is over 1,100 feet above sea level, and our signal covers about 20+ miles in all directions. Some of our programming may also be heard on:
WDJW, Somers, CT, 89.7 MHz (from Somers High School) We are currently on this station for a large portion of the day. Their signal helps listeners in the Somers and Stafford Springs receive our signal.
We have sixty music shows on WWUH and, in essence, sixty music directors as each host is responsible for picking his/her musical selections.
You can request a sample copy of our WWUH Program Guide by dialing the WWUH Listener Line at 860 768-5913 and following the prompts to leave your message or request a sample copy.
The air studio phone number is 860 768-4701. While our announcers like to hear from their listeners, there may be times when they are so busy that they simply cannot answer the phone. Please be patient.
If you are having trouble connecting to our webcasts, contact us at wwuh@hartford.edu. Put "webcast problems" in the subject line.
You can find out what is on at any given time by looking at the "Now Playing" section at the top of the wwuh.org home page. That information is updated every few minutes. You can also see what we have played over the last 31 days by clicking on the Music Playlists icon on the left side of our home page. You will see our playlists listed in 48 hour increments (we picked 48 hours so that the page would load as quickly as possible.) By changing the number at the top of the page and hitting the submit button, you can access previous playlists up to 31 days.
WWUH is one of the few stations that retains a copy of every single recording we receive. That is why we currently have over 90,000 LPs and CD's in our library! Since there is no "required" playlist, our announcers are free to play whatever they choose within the genre limits of their show. Obviously, we welcome submissions of CDs. All music releases should be sent directly to the radio station at:
WWUH Radio
attn: Music Director
200 Bloomfield Avenue
West Hartford, CT 06117
Public Service Announcements (PSAs) for non-profit organizations must be received by the station at least two weeks prior to the event. We prefer that you email them to us at wwuh@hartford.edu with the word "PSA" in the subject line, or FAX them to us at 860 768-5701. Provide as many details as possible and always include a contact phone number for information.
Concert Announcements for use on the air and on our Listener Lines should be emailed to the above address with the subject "Concert Line". Note: Keep in mind that not all announcements can be used but we will give each item our full attention.