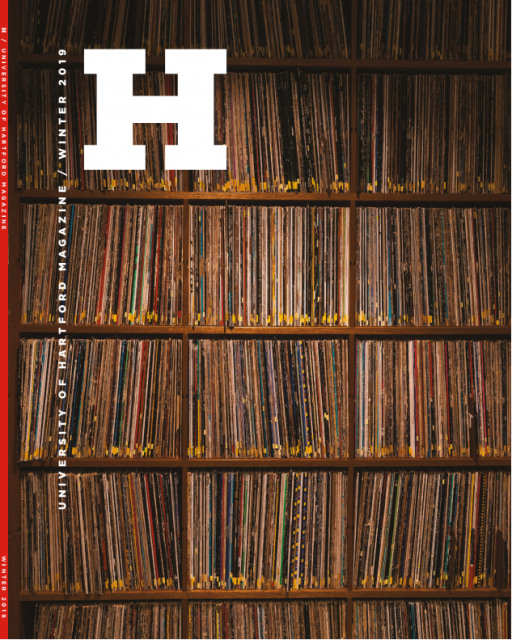 When the University of Hartford was incorporated just over 50 years ago by business and community leaders, they envisioned a center of education and culture for Greater Hartford. Read more...
Persons with disabilities who wish to access the WWUH Public File may contact John Ramsey at: ramsey@hartford.edu
New World Notes - MLK vs. the War Machine
This week on New World Notes: radio program #255, January 22, 2013, from 12:00 to 12:30 p.m., host Kenneth Dowst celebrates Martin Luther King, who was not just a civil rights champion but an anti-war crusader.
By 1967, Martin Luther King had realized he could no longer focus on narrow "civil rights" issues such as voting rights and housing. He had to oppose larger injustices including rampant militarism, the military-industrial-Congressional complex, and a U.S. foreign policy of eternal war.
And a major U.S. war was then raging, in Vietnam.
We rebroadcast large portions of MLK's most important speech against U.S. war and militarism--the portions most obviously relevant to U.S. domestic and foreign policies today.
When King says the word "Vietnam," just mentally substitute "Afghanistan" or "the Middle East." Do that, and you may hear Dr. King speaking directly to us today.
He spoke at Riverside Church, New York City, on April 4, 1967. His hour-long speech was titled, "Beyond Vietnam--A Time to Break Silence."
"I knew that I could never again raise my voice against the violence of the oppressed in the ghettos without having first spoken clearly to the greatest purveyor of violence in the world today -- my own government. For the sake of those boys, for the sake of this government, for the sake of the hundreds of thousands trembling under our violence, I cannot be silent." -- M.L.K.
New World Notes is produced under the auspices (Latin for "boiler room") of WWUH-FM, a community service of the University of Hartford.
You can listen to any installment of New World Notes online or else download it (as an mp3 audio file) for later listening. The show is archived at both A-Infos Radio Project and (from #90 onwards) the Internet Archive. Either link should get you a reverse-chronological listing of available installments. Or browse the show's Web site: Each installment has a page; each page has links to the recorded audio; and a handy table of contents will quickly find the installment you want.
Series overview: Political and social commentary in a variety of genres. Exploring the gap between what we want--and what they're trying to make us settle for.
Coming soon (Tuesday air debut dates shown)
January 29 & February 5 -- Richard Heinberg on global crises and the end of growth
Catch New World Notes (all times Eastern):
Tuesdays, Noon to 12:30 PM, WWUH FM 91.3 (West Hartford, CT)
Tuesdays, Noon to 12:30 PM, WAPJ FM 89.9 and 105.1 (Torrington, CT)
Saturdays, 1:00-1:30 PM, KRFP FM 92.5, Radio Free Moscow (Moscow, ID)
Saturdays, 5:00 to 5:30 PM, WHUS FM 91.7 (Storrs, CT) & http://www.whus.org/
Any time: Listen to or download any installment. Just go to New World Notes and click a link to the audio at the top of the page. (Every installment has a page on the Web site, and every page has links to the audio.)