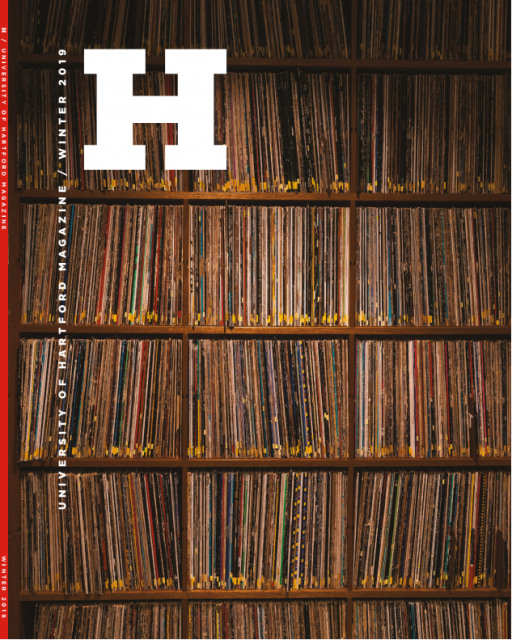 When the University of Hartford was incorporated just over 50 years ago by business and community leaders, they envisioned a center of education and culture for Greater Hartford. Read more...
Persons with disabilities who wish to access the WWUH Public File may contact John Ramsey at: ramsey@hartford.edu
Notes from Celtic Airs
by administrator on Tue, 08/24/2010 - 8:33pm
With your host - Steve Dieterich
November and December 2008
As fall gives way to winter, I hope you'll plan to spend a warm, entertaining night at a WWUH/Celtic Airs concert. There's no better way to enjoy the excitement of Irish traditional music than live, in person, and there's no better place in southern New England than the University of Hartford's Wilde Auditorium.
On November 14th, you'll get a chance to experience Bua, an exciting quintet of musicians based in Chicago. Bua means talent in Irish, an apt name for a group that includes four All Ireland winners!! In 2006 the Irish American News named them "New Group of the Year" and in 2007, Irish Music Magazine proclaimed them "North American Group of the Year." Band members range in age from 22 to 36. Though fairly young, Irish Music Magazine described their music as reminiscent of the great bands that began the Irish traditional revival of the late 1960's-early 1970's including DeDannan, Planxty and the Bothy Band.
The band's origins are in Chicago, a city known around the world for its Irish music, where I believe you'll find the larges population of Irish musicians in America! Founding member Jackie Moran estimates there are more than 15 ongoing sessions each week in Chicago as well as the formal gigs that occur in a variety of clubs and pubs. There's obviously LOTS of talent to draw from when forming an Irish band in Chicago!!
It was 2001 when Jackie Moran and Christy Bain started Bua (then called Gan Bua), about the same time Jimmy Keane was putting together another Chicago based ensemble called Bohola, previous guests in the Celtic Airs concert series. Jackie and Christy remain a constant, though the remainder of the band has evolved over the ensuing seven years and now comprises Sean Garvey, Brian Hart and Brian Miller.
Jackie Moran (bodhran, percussion, and banjo) is certainly America's most well known, in demand, bodhran (Irish frame drum) player. Born in County Tipperary, his family came to the United States when he was ten years old. By seventeen, he was already a professional musician, performing with a popular Chicago Irish band called The Drovers. Since then, he has toured with Riverdance and the Trinity Irish Dance Company. In addition to his time with Bua, he is an active member of Belgium based Irish traditional band Comas. He is an All Ireland champion many times over on the bodhran.
Christy Bain (fiddle) was born in Chicago to Irish parents and grew up in a home where Irish traditional music was frequently played and enjoyed. He has since lived in Ireland and Wales and is currently a member of Robin Huw Bowen's very popular Welsh quartet Crasdant. Despite this busy schedule, he found time to win the All Ireland Duet Championship.
Sean Gavin (uillean pipes, flute, tin whistle) was born in Detroit, son of well known County Clare fiddler Mick Gavin. At age ten, he was already developing his talent on flute and whistle and by fourteen had taken up the difficult challenge of the uillean pipes (Irish for "elbow pipes" as they are powered by an elbow pumped bellows.) He advanced quickly up the ranks and eventually won All Ireland Championships on flute and uillean pipes.
Brian Hart (vocals, concertina, tin whistle) brings a rich, full, tenor voice to the band. His vocal style is reminiscent of Andy Irvine. A native of St Louis, he was dedicated to Irish traditional music at an early age, so much so that he became fluent in the Irish language. He is the youngest and first American to win an All Ireland Senior Men's Championship in Ballad Singing.
Brian Miller (guitar, vocals) is a well respected guitarist who slips easily from rhythm to lead and back again with nary a hitch. He lends his voice in pleasing harmony to that of Brian Hart.
Bua blends tunes and songs into a wonderful musical collage, with unmistakable and infectious energy at every performance. After enjoying their show at the 2007 Milwaukee Irish Festival (most prestigious Irish fest in America), Bill Margeson of The Irish American News said "Bua plays powerful, simultaneously pure and innovative, traditional music at it's most exciting." Irish Music Magazine said "Bua is the essence of what a superb Irish traditional band should be."
I strongly encourage you to meet and greet Bua on November 14th in the Wilde Auditorium. A great night of Irish music is in store for all in attendance!! Tickets for the Celtic Airs Concert Series can only be purchased through the University of Hartford Box Office, open Monday-Friday 10:00 AM till 6:00 PM. Call them at 1-800-274-8587 or 768-4228. On line purchases can be made at www.hartford.edu/hartt. Proceeds of the Celtic Airs Concert Series support commercial free programming at WWUH radio.
Please note, there is no December holiday concert scheduled this year, so the Bua concert is your last chance to get a dose of great Irish music in 2008.
Celtic Airs can be heard on WWUH, 91.3 FM Tuesdays 6:00-9:00 AM. I look forward to entertaining you with the newest Celtic releases mixed with a selection of your old favorites. Thanks to my loyal listeners and faithful concert goers for insuring the ongoing success of the program and concert series.