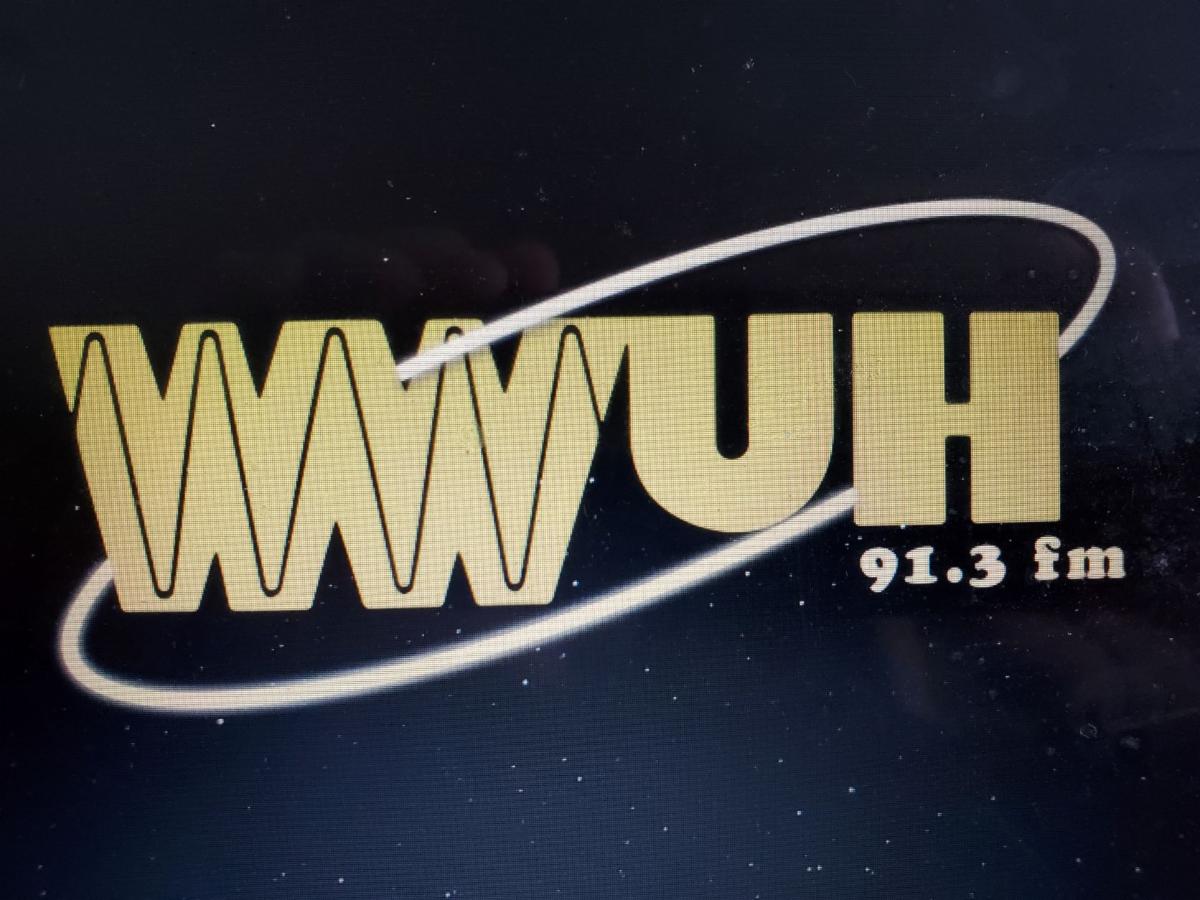 2023 T-shirt design

Donate to The WWUH Endowed Scholarship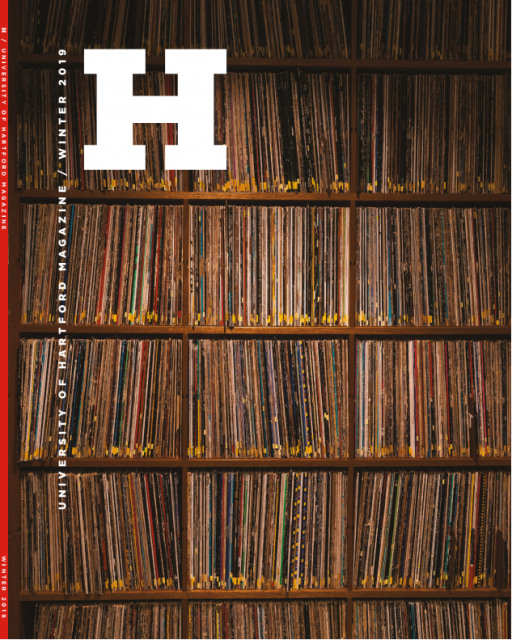 When the University of Hartford was incorporated just over 50 years ago by business and community leaders, they envisioned a center of education and culture for Greater Hartford. Read more...
Persons with disabilities who wish to access the WWUH Public File may contact John Ramsey at: ramsey@hartford.edu
Ed McKeon's Favorite Albums of the last 20 years
Sure, making a list is something of a gimmick, but given the opportunity most of us will dig in and start listing at the slightest suggestion. So it is, after twenty years of "folk" music broadcasting, that I cast my memory back and have culled my favorite albums from the last two decades. I started with a list of about 200. I've listened to a lot of music in the last 20 years - and I've heard a lot of great albums. But those listed here are the ones I would request be played on the elevator to the afterlife.
There is no assigned order. No number one album. No statistical evidence that one has been played more than another. I love these albums for a lot of reasons that I hope to share with you over the next couple of months.
Randy Newman
Land of Dreams
Reprise, 1988

In my mind, Randy Newman ranks in the pantheon of great American songwriters. He absorbed all that came before him in song artistry, and to it, added the sensibilities of one who grew up in the era of rock and roll. What results is a man who can write a song as sublimely beautiful as "Marie" or one as absurd as "Davy the Fat Boy" (neither of which is on this particular album). Newman was born into a musical family. Uncles Emil, Lionel and Alfred were recognized film composers, as are his cousins Thomas and David. While Randy began his career as a pop songwriter (one of his first recorded songs was covered by Connecticut's Gene Pitney), but might be best known for his film scores (The Natural, Ragtime, Toy Story and Monster's Inc - for which he won an Oscar). He also received a lot of notoriety for his hit single, "Short People." "Land of Dreams," by his own admittance, is Newman's first intentionally autobiographical album. It combines mixed-up recollections of his childhood visits to his mother's home in New Orleans, and a song about his first day of school ("Four Eyes"). It ranges from the political "Roll With the Punches" which uses his trademark technique of an unreliable narrator (or dramatic monologue - if you're a reader of Robert Browning), to the parody rap of "Masterman and Baby J" (which I think may also be a parody of Christianity!) "Land of Dreams" is not my favorite Randy Newman album (that would be "Sail Away" or "Good Old Boys") but it is my favorite Randy Newman album of the past twenty years. You can read about Randy at: randynewman.com. This record is still available from the original label.

Rory McLeod
Footsteps and Heartbeats
Cooking Vinyl, 1989

Rory McLeod is a wandering minstrel of enormous talent. He's literally traveled the world from his home in England, and filtered all his influences into songs and stories that are as rich in detail, as they are memorable in melody. It is a mélange of blues, West African rhythms, mariachi, and English folk and dance hall styles. McLeod's history as a "one-man band" leaks through in his pyrotechnic guitar and harp styling. And whether he's describing love "I want to kiss till I forget who I am," or political injustice "Between the big thief and the little thief, it's the big thief rules the land. With one hand, he puts a penny in the pot for the poor, and with the other takes another and a hundred more," he writes with the voice of the common man and woman in his head. Rory lives with his wife Aimee Leonard (formerly bodhran player for Anam) and his son Solly in Scotland. "Footsteps and Heartbeats" along with all of Rory's great albums are available at his website: rorymcleod.com, where you can learn much more about the man and his music. And while we had him stop by for a concert several years back, it's been too long since he's visited.

Cindy Lee Berryhill
Who's Gonna Save The World?
Rhino Records, 1987

I remember first hearing Cindy's song, "Damn I Wish I Was a Man" on a wild Los Angeles compilation called "Radio Tokyo Tapes, Volume 3" (which also featured great cuts from The Balancing Act, The Knitters, Henry Rollins and The Minutemen). So when Rhino Records first began releasing original material, and not just the re-releases and compilations they are so famous for, I was pleased that Cindy Lee Berryhill was amongst the first artists to have a collection produced. "Whose Gonna Save the World" was an eye-opener at the time it was released in 1987, and returning to it now it's evident that, what was revolutionary then, has aged well. Though she's a child of California who grew up listening to Buck and Merle, Cindy was living in New York City at the time of the album's release and was one of the founders of the anti-folk movement. I was never quite sure what they were rebelling against, since folk music has always been an underdog (though I know Cindy and the group never liked the folk-kitsch of the Washington Squares, and it was a time that the major labels were courting the likes of Suzanne Vega, Shawn Colvin and Tracy Chapman), but it's clear that they were melding punk and folk aesthetics, and the result was edgy, wonderful acoustic music, not unlike the kind Woody Guthrie might have made if he were alive in NYC in 1987. The title cut is an autobiographical worry about inheiriting the fate of the globe. And "Whatever Works" seems to be a whimsical treatise on the anti-folk movement itself. And while "This Administration" was written in scorn for the Reagan crowd, it could be sung, almost verbatim about Mr. Danger himself, George Bush, and his cronies. Cindy released a few other wonderful albums (Naked Movie Star, Straight Out of Marysville, Garage Orchestra), and now lives in a suburb of San Diego with her husband and son. She teaches guitar, plays out occasionally, and has recorded a new album with her band The Wigbillies, that she's shopping around. You can find a bit about Cindy at her website: cindyleeberryhill.com, where you can hear her new single "When Did Jesus Become a Republican?" but you won't find "Whose Gonna Save the World?" there. Shamefully, it's no longer part of the Rhino catalogue, but Rhino did release a CD version for a short time and your best to find it is a used music site on the web.

Dick Gaughan
A Different Kind Of Love Song
Appleseed Records, 1987

The title, and the title song, say it all. Gaughan composed this album, as he says in notes on his excellent newly-revised website dickgaughan.co.uk because, "It was quite clearly time to stop reporting and start participating." As a Scot born of an Irish fiddler father, Gaughan had forged a strong career peforming music of the Gaels, both Scots and Irish, and had achieved great acclaim for his work with the Boys of the Lough and previous solo album Handful Of Earth. But this was the time of Reagan and Thatcher, and it was both the height and the end of the Cold War. It's a political album, and while much has changed in the world (explicit references to the Communist scare seem dated), much of the core of the album's ideal is so true that the songs reflect, frighteningly, accurately upon our current world situation. The title cut is a response by Gaughan to those who would have him sing love songs. He explains, that his songs of protest, are, indeed love songs, of a different kind. This album contains a number of amazing originals (including the title cut), some astonishing interpretations of songs by Leon Rosselson (the strangely au courant "Stand Up for Judas"), a revealing re-take of Joe South's "The Games People Play," and a political triptych of Oswald Andrae's "Prisoner 562," Peggy Seeger's "Song of Choice" and Ewan MacColl's "Father's Song," which can still raise gooseflesh in its power.
I encourage you to read Gaughan's own notes on the songs, and to explore his just released, "Lucky For Some," on Greentrax. "A Different Kind of Love Song" is available in the U.S. on the superb Appleseed label at appleseedrec.com.

Robbie Fulks
Let's Kill Saturday Night
Geffen Records, 1998

Consider what happens when someone of immense musical talent and unbending artistic integrity makes their major-label debut. Compromise comes to mind. Sellout? Eternal aesthetic damnation? Robbie Fulks had a couple of choices. After two superb retro-country, post-ironic triumphs like "Country Love Songs," and "South Mouth" from whence came such classics as "She Took a Lot of Pills and Died," and (for Nashville), "Fuck This Town," he could have stayed the course and been pigeon-holed forever in the consumer's mind as a hip hillbilly. Or he could have succumbed to commercial pressure, and become the nineties version of, say, Kenny Loggins. Instead, he chose to produce the album himself (despite the fact that he had worked successfully with Steve Albini who was known for his work with the Pixies and Nirvana) and released "Let's Kill Saturday Night," which demonstrates Robbie's ability to morph from the above-referenced genius hick, to a soulful balladeer, to a brainy punk rocker, and back to a throw-back country renegade. This ability to bounce, chimera-like, betwixt styles, cursed the album. Longtime fans mourned the loss of the insurgent country sound. New listeners couldn't figure out what Fulks was up to. Faux-intellectual critics whined about its lack of organic energy, and lambasted its "slickness." And store clerks couldn't figure out where to file it. It was doubly cursed when the Geffen label disappeared in the midst of a merger and the "marginal" artists were flung hither and yon. I think it's an amazing album. It's haunted me for eight years. I want to poke holes in the roof of my car with my fists when I hear the title cut and the brilliant "Little King," I can't resist the swagger of "You Shouldn't Have," or the searing pain of "Pretty Little Poison." And "Stone River" makes me cry every time. Fulks is a show-off lyricist who is always on the money. Can you think of another album that contains even one of these words: auto de fe, Pleistocene, truckled? And while I love many of his other releases, this one showcases Fulks' brilliance as a songwriter, producer and performer who cannot be easily delineated by facile labels.
While Geffen no longer exists to distribute this work of genius, you can find it in used record shops, and the equivalent websites. Robbie's latest album, "Georgia Hard" is on Yep Roc. His website is robbiefulks.com.

Steve Earle
Train a Comin'
Winter Harvest / E-Squared, 1995

I saw Steve Earle perform at the Iron Horse about a year before his descent into what he once described as "a four year vacation in the ghetto" and what was, in fact, a serious drug addiction that eventually landed him in jail. That night, I stood in line next to Shawn Colvin, who was dying to hear him. He was a wreck. Barely said a word to the audience. Shrugged his way through a set of songs, stripping them of their greatness with a ragged delivery, and a mindless thump of thumb on his hollow body, serving as an annoying percussion track to his lack of passion for the songs we, in the audience, cared so much about. So the news of his inevitable incarceration a few years later was no big surprise. The big surprise was the album he delivered upon his release. Earle had burned a lot of bridges in Nashville, and it was unlikely that anyone was going to front the money needed to produce and distribute an album for someone who was so unreliable (and yet undeniably talented). But the folks at Winter Harvest recognized his artistic greatness, and the need to revive a career he'd left smoldering. Earle's guitars were hanging in pawn shops all over Nashville, and he was missing a few teeth when he appeared in the studio with an incredible set of session men (Peter Rowan, Norman Blake, Roy Huskey, Jr., and some backing vocals by Emmylou Harris, to record the album which would restore his artistic integrity. "Train A Comin," recorded live in the studio, with acoustic instruments reveals the talent, fire and brilliance of Earle, and his songs. Several of the songs here had been floating around the repertoire for years, ("The Mercenary Song" and "Tom Ame's Prayer") but others, like "South Nashville Blues" spoke directly to the recent hardships Earle had suffered. Along with these originals are a few amazing covers of the Beatle's "I'm Looking Through You," and the great pre-reggae hit, "Rivers of Babylon." "Train A Comin'" is now available (in Earle's original sequencing), on Earle's Warner Brothers imprint, E-Squared. Of course, we all know where Earle is these days, married again (seventh time, this time to Alison Moorer), touring this summer with a bluegrass band (measuring his curse words from the stage), and protesting just about everything he finds injustice in. Listen to his latest great album, "The Revolution Starts…Now" and find out more about Steve at steveearle.com.

Lucinda Williams
Lucinda Williams
Rough Trade / Koch, 1988

Though many of us consider this the "first" Lucinda Williams album, it was really her third, as we soon found out when this one took off, and her first two recordings (on Smithsonian Folkways - the first, a collection of folk, traditional and blues, and the second, her first collection of originals) were re-released for the coattail effect. For many of us it was the first time we heard the soulful, bluesy, beautiful voice of Lucinda Williams. Or the first time we paid attention. And we couldn't get enough. I originally owned this album on vinyl, released, as it was, in 1988, that year when none of us could decide whether to spend the $300 on a CD player. The album was released by Rough Trade, more famous for their British punk and post-punk releases (in the end a good place for Lucinda), and from start to finish, this album is a searing, gorgeous, soulful affair. Producer Gurf Morlix helped Williams integrate a meaner edge to her previously acoustic approach, and the flame he lit is in evidence from the longing-fuelled opener "I Just Want To See You So Bad," through the duel tributes to Southern (read Louisiana) life, "Big Red Sun Blues" and "Crescent City," (played often on post-Katrina airwaves), to the strong-willed, strong-woman demands of William's first "hit" "Passionate Kisses." The CD re-release, a decade after the original appeared, featured several live cuts of Williams' originals, and some classic blues, initially released as an EP by Rough Trade. These live cuts leave Williams' indelible mark on blues like "He Asked Me For Water," and opened our ears to the haunting pain of songs like "Side of the Road," and "Something About What Happens When We Talk." Of course, Williams has released several amazing, and successful albums since, and earned a reputation as something of a recording prima dona, and a live performer of power, but occasional instability (those of you who saw her at the Warner in Torrington will attest to that). All CD versions of "Lucinda Williams" are out of print, and have become collector's item. Be prepared to pay well beyond the retail price to acquire a copy. Her latest album is a live recording which reveals the passion of those performances. She has a website, of course, lucindawilliams.com, and she owes the world a new record this year.

Billy Bragg & Wilco
Mermaid Avenue
Elektra, 1998

You probably know the story of this album. Nora Guthrie, Woody's daughter, and director of his archives, had a pile of Woody's song lyrics without melodies. She heard Billy Bragg's music and decided he was just the musician to bring them back to life as songs. For his part, Bragg, not a little nervous about his role as Woody's collaborator, and a bit reluctant as a Brit to be held solely responsible for such an American treasure, enlisted one of his favorite American bands, Wilco, to help. The rest, as they say, is history. "Mermaid Avenue," is proof of Woody's greatness as a lyricist, though the album swings from inane ("Walt Whitman's Niece") to the silly ("Hoodoo Voodoo") to the simple and lovely ("One By One"). In the end, though they performed together on several cuts, Bragg and the boys from Wilco did not have a totally congenial aesthetic journey. As the documentary "Man In the Sand" aptly demonstrates. Because of the raw feeling engendered by the writing and recording process, the anticipated Mermaid Avenue tour of Billy Bragg and Wilco never materialized. Billy Bragg and Wilco met on stage once to perform material from the album, at the Fleadh on Randall's Island in NYC (you can see the performance in "Man In the Sand"), and I feel lucky to have been there. All musicians seemed to be enjoying the performance. Bragg went out with his band the Blokes with a Mermaid Avenue tour, and both Bragg and Wilco have continued to play numbers from the album in live sets. So much of the Guthrie material was recorded that a second volume of Mermaid Avenue tunes was released. By the way, Mermaid Avenue was the street where the Guthrie family lived on Coney Island. Internet access to the musicians is at billybragg.co.uk and wilcoworld.net.

Michael Fracasso
Love & Trust
Dejadisc, 1992

Driving of a family vacation through the Northern California foothills on stomach churning switchbacks, I was somehow able to tear my hands from the steering wheel to scan the signals making it to the car stereo, when a lovely male tenor voice filled the car. After the first song finished, the next began, and on the music went on, song by song, through what appeared to be an entire album. The songs were folky and leaned toward old country western themes, and the voice seemed to make vague references to Buddy Holly and Roy Orbison. When the last song faded, the first song began again. And the next day when we piled into the car, we found the station, and the album was still playing. By the end of the day we were able to sing some of the choruses, but we had no idea who the artist was. Nor could we figure out what station we were listening to. It turns out, that the station was a new one, broadcasting a single CD over and over to "reserve" the bandwidth on the airwaves. The album, and the voice, and the songs haunted me. I'd find myself singing, "the thing about you…" and "Wake up, George…" and being totally frustrated that I didn't know the artist's name, nor could I find any information (this was way before the days of Google, or any other search engines for that matter). About a year later, a sample copy of a magazine I was writing for arrived in the mail. It was one of the first magazines to include a CD. I popped the CD into the player, and heard that voice, and one of the songs from that trip. As you have by now guessed, it was Michael Fracasso, and the album was "Love and Trust." It wasn't the first recording Fracasso had ever made, but it was the first since his arrival in Austin. Fracasso, originally from Ohio, had spent time on the singer-songwriter scene in the East Village (in fact, one of his earliest recordings is on the Cornelia Street Co-op album released years before). "Love and Trust" was his debut as a Texas singer-songwriter. His live performances in the "Live Music Capital of the World" had captivated the town, and he was one of the first artists to be chosen to record for Austin's now-defunct Dejadisc. Fracasso's songs are equal parts fragility and magic. They soar and swoop and do all the things good songs should, referencing everything from Flannery O'Connor ("Wise Blood") to Let's Make A Deal ("Door Number Three") and parsing heartbreak, love and death. Some of the songs from the album were recently re-released on a very worthwhile "Retrospective" (Texas Music Group), at the same time Fracasso's latest "World In A Drop of Water" was released. Find out more at michaelfracasso.com.

Richard Thompson
Across A Crowded Room
Polydor (USA release), 1985
BGO (British Import), 1985

The first time I saw Richard Thompson I didn't know I was seeing Richard Thompson. I was at a concert to see Traffic. Fairport Convention was the opener. I loved Traffic's performance that night, but I spent a small fortune to buy Fairport's back catalogue after seeing them. Thompson soon left Fairport, and I lost track, never hearing any of his early solo albums, or his first albums with wife Linda. It wasn't until "Shoot Out the Lights," an album that was pre-cursor to the Thompson's breakup, got some airplay on local "underground" stations that I heard Thompson's incredible playing again. In London, a few years later I bought copies of the just-released live album, "Across A Crowded Room" and "Hand of Kindness" which had been out for a year. And soon I was laying out cash again, to buy all the Richard and Linda albums, and the early solo efforts by the man himself. Which brings me to "Across A Crowded Room." By the time this album appeared, I had a radio show at WWUH, and found myself a member of the Richard Thompson cult - a small but obsessed set of people who couldn't understand why Richard Thompson was not worshipped by the rest of the music-loving world. I had already seen Thompson live twice, once in a solo performance at my first visit to a small club in Northampton Mass called The Iron Horse, and once at Sanders Theater on the Harvard campus, where he played with the band consisting of the musicians who helped him with "Across A Crowded Room." This was a rocking folk band that included guitarist and vocalist Clive Gregson, late of a favorite power-pop band called Any Trouble, and a newcomer vocalist with powerful pipes whose name was Christine Collister. Collister was no Sandy Denny or Linda Thompson, but she was a soulful belter who colored Thompson dire repertoire with a distinctly British R&B flavor. "Across A Crowded Room" may not be Thompson's most well-know album, but it's a superb collection of originals in Thompson's electric phase (he travels the acoustic/electric border with the skill of a coyote). It has all the earmarks of a great Richard Thompson album - songs about the pain of love lost ("She Twists the Knife Again"), the sorrows of everyday existence ("Walking Through A Wasted Land") and fashion ("Little Blue Number.") And, to state the obvious, it's filled with unbelievably creative guitar work. It's a great album, amongst great album by this talented songwriter and performer.
You can find out more than I can ever tell you about the man and the musician by visiting one of the thorough websites which chronicle Thompson's life and work. Start with Beesweb at richardthompson-music.com. Thompson's latest efforts are a collection of his songs on the album "Front Parlour Ballads," (Cooking Vinyl USA) and the soundtrack for Werner Herzog's "Grizzly Man," and a DVD of his extreme retrospective called "1000 Years of Popular Music."

Eliza Gilkyson
Hard Times In Babylon
Red House Records, 2000

Back in the eighties, at the heighth of the "new age" musical movement, a lovely album arrived at the radio station. It was one, of a handful, produced by Danny Goldberg and his Gold Castle label. "Pilgrims" an album by Eliza Gilkyson, had a sonic landscape that suggested "new age" but unlike the musical navel gazing of many artists so classified, the songwriting was strong, and the singer had a certain rootsiness completely absent in so many ambient recordings. So, when the new century turned, and an Eliza Gilkyson album called "Hard Times In Babylon," arrived at the station, I anxiously took notice. Immediately I fell in love with the release. Eliza's voice was as strong as ever, and the songs soared. Here was an artist, late in her career, who was about to be "discovered." The fact is, "Hard Times In Bablyon," couldn't rightfully be called a comeback, nor could Gilkyson be labeled an overnight success, but the album was discovered by folkies and alt.country stations alike and spun with abandon. It's probably not surprising that Gilkyson had an album like this in her (as we're discovering, she seems to have several such albums). Her dad Terry was a member of the successful folk duo The Easyriders ("Marianne") and wrote songs for Frankie Lane, Dean Martin and Disney ("The Bear Necesssities). Her brother Tony, who has just released a fine solo album, played with the LA punk band X. "Hard Times In Babylon" seems to chronicle the life of a singer and songwriter at a turning point. Is this the "last chance" album of an artist who has sung on every stage trying to get the recognition she deserved? Or is it a discovery that, at heart, Gilkyson is a folkie who needed to find her voice and her audience. From the kickstart, the album announces itself as a deeply felt, personal and well-crafted reflection on life, love and the musical journey of a very, very talented artist. In the end, it's hard for me to decide whether this album is my favorite by Eliza. I love all of her most recent efforts, from the followup "Lost and Found," to it's followup, "Land of Milk and Honey," to the most recent effort, "Paradise Hotel." With each, Gilkyson proves that she feels as deeply as she thinks, and that she's willing to share it all with her listeners.
Finally, these albums are wonderful in their own right, but they are no replacement for seeing and hearing Gilkyson live. She's a wonderful performer. For more information, check out elizagilkyson.com.

Peter Case
The Man with the Blue Post Modern
Fragmented Neo-Traditionalist Guitar
Geffen Records, 1989

Last September in Nashville, attending the annual Americana Music conference, I stood four feet from Peter Case as he wailed the blues to a largely jaded audience at the Cannery. Sure, it was midnight. Of course, there was great music from amazing musicians blaring from three rooms but, people...people...this is Peter Case. Sweating through a rumpled suit, and shifting uncomfortably beneath his pork pie hat, Case seemed untroubled by the lack of attention being paid to him by this collection of second-tier music industry folk. He sang with passion like the middle-aged bluesman he'd become. A far cry from the punk who helped start San Francisco's The Nerves, and the polished new-waver who had a legitimate video hit with "A Million Miles Away." But it's reasonable to reflect that Case was never meant to be a video star. Though razor thin and handsome - he owned the requisite visage - it soon became clear, with his debut solo effort, that Case was born to be a writin' and ramblin' musician in the tradition of Woody, Cisco and Leadbelly. And though he was born in Buffalo, he's got the soul of a Clarksdale native. Case has written and performed on a dozen great solo albums. This, known conveniently to most as "Blue Guitar" is my favorite Case album. It's his second solo effort for Geffen (which no longer exists, and so, the album is out-of-print, though not hard to find on the internet), and it enlists the assistance of some fellow LA musicians including Benmont Tench (Tom Petty band), David Hildago (Los Lobos), David Lindley (Jackson Browne band), Jim Keltner, and Ry Cooder, to magnificent effect. It features some of Case's strongest compositions in a career that is filled with great songs. From the chilling memoirs of "Poor Old Tom" and "Charlie James" to the rollicking bash-ups in "Travelin Light" and "This Town's a Riot," the album is a roadmap of the life of an itinerant musician. Case is still making great music, most currently for the Vanguard label, and a wonderful multiple-CD tribute called "A Case For Case," was just released this year, and is already in backorders. Learn more about Case at petercase.com.

Vince Bell
Phoenix
Watermelon Records, 1999

What a comeback. Vince Bell was dead, literally. It was December 21, 1982, and Bell was returning from a late-night recording session for his much-anticipated solo album (he had been recording with Stevie Ray Vaughn and Eric Johnson), when his Ford Fairlane was broadsided by a drunk driver, propelling Bell through the shortest winter night to near death. He was revived, obviously, but his obit was printed in the next day's paper. Bell suffered severe brain trauma, and it took him a dozen years to master everyday tasks like speaking, eating, walking, much less playing guitar. Before the accident, Bell was often mentioned in the same breath as other young Texas singer-songwriters like Nanci Griffith and Lyle Lovett who were beginning to make noise. But while they spent a decade touring, recording and gathering acclaims, Bell was battling through rehab sessions. Still, in 1994, having adapted a guitar style that matched his disability, and calling in the support of musical friends like Victoria Williams and Bob Neuwirth, who produced an album that is not only a wonder for a man who had winked at death, but also a wonder in and of itself. "Phoenix" will always be one of my favorite albums of all time, and not just these past twenty years. Bell's exquisitely crafted songs are filled with longing, remorse, hope and, not unexpectedly joy. The joy only someone who came so close to losing the joy in life, could express.
Bell is now living in Santa Fe hosting a music series and continuing to write and record. Though out of print, you can still buy a copy of this wonderful album from Vince himself, through his website vincebell.com. And if you want a detailed account of Bell's amazing recovery, I recommend his book One Man's Music.

Gillian Welch
Time (The Revelator)
Acony Records

Her debut album featured a cover photo right out of the Dorthea Lange collection of dustbowl-era women's portraits - modest house dress, flinty profile. And the songs matched the look. For a while, it was a bit of a mystery whether Gillian Welch was an Appalachian songbird waif, or the prodigal daughter of a migrant Okie. Turns out that neither was true, and in the next moment some detractors were accusing her of creating an image simply to hype the "old-fashioned" sound she was creating. The truth is that Welch grew up in Southern California, where her father composed music for the Carol Burnett Show. She got her musical education at Berklee in Boston (where she also met her musical/business and life partner David Rawlings), where she discovered bluegrass music and discarded punk. Punk's DIY attitude has never been far from folk's similar leanings, and, in the end, Welch's best music fuses her love of the old and the new. While her two previous albums were suffused with the themes of much old-timey music (death, abandonment, poverty, sadness, loss, love), "Time (the Revelator)" seemed to place these similar themes in the modern vernacular. It's a complex, dark, brooding album filled with Gillian's achingly simple and beautiful vocals, and Rawlings' hybrid leads that marry bluegrass melodies to the urban scratchings of rock. The album was nominated for a Grammy.
To find out more about Welch, her website is gillianwelch.com.

Alejandro Escovedo
Thirteen Years
TMG Records

Over the past half-dozen years Escovedo has been lionized as one of the best American roots singer-songwriters. And he almost died. He's never achieved the fame he's entitled to, despite putting out album after album of consistently interesting and compelling music, which flaunts the notion of easy categorization. Escovedo is just coming back from a few years rehabilitation from Hepatitis C (which is incurable - though Escovedo is using Chinese herbal medicine to successfully deal with symptoms), and this year's "The Boxing Mirror" is a showcase of his talents, bouncing, like his career, between punk's discord, and the simple melodies of folk and country. "Thirteen Years" is an album released shortly after Escovedo's ex-wife committed suicide. The title cut is the mournful plaint of her life with a traveling musician, and the remainder of the album deals with issues of love, passion and the difficult journey through a life besieged by creative demons. Escovedo still draws heavily from the album in his now-rejuvenated touring performances. Escovedo travels with a revolving cast of musicians, from his full-fledged "string orchestra" to a four-piece rock unit. His repertoire is a reflection of his many musical personas. His musical journey began as a punk rocker with San Francisco's The Nuns (the opened for the Sex Pistols in their last performance), and he gravitated to roots rock with the acclaimed Rank and File (in which he played with Jon Graham Dee), and the rocking Buick McKane. All of Escovedo's solo albums have been re-released since the Texas label Watermelon folded, and the new issues included rare and live cuts.
Escovedo will be back at the Iron Horse on December 6, and I recommend his live performances highly. On the web, find out more at alejadroescovedo.com.

Patty Larkin
Perishable Fruit
High Street Records

Who is the most underrated American guitarist/songwriter/performer? Yes, Patty Larkin has it all over the darlings of the rock and pop and folk world. Just listen to any of her albums. That's all her. Brave leads, unexpected progressions, innovative attack. She's a player of note to be considered with the best of them. But there's more. She's a smart, funny, engaging and creative writer. And she can deliver it all live. Her support and encouragement for woman guitarists is reflected in her latest project, La Guitara. With "Perishable Fruit," Patty Larkin continued in her offering of blazing musicianship, and superb songwriting. In addition, with this album, Larkin began to expand the definition of her indefinable music. She shows that she is not frightened by technology and the way it can be harnessed to take something as basic as acoustic music, and alter it to find angles in the sonic architecture that we'd not considered before. Larkin's music has been used in several feature films, and she's recording now for Vanguard Records, and you can learn more at www.pattylarkin.com. And as always, she's the ultimate road warrior (though she's cut back from the 200+ dates she used to play in the days when she was building her base), and she will be back in the area in November for a visit to the Iron Horse.

The Pogues
Rum, Sodomy and the Lash
Stiff / WEA

First the album title: it's Winston Churchill's description of the British Navy. Longtime listeners will know that I've been obsessed with this group if British-Irish folk punks for their entire career, and for the entirety of my own radio career. The Pogues are one of the reasons I'm doing a show at WWUH. Departed host Bill Domler once invited me on the show to play some Pogues, and from there I trained for a show of my own. I discovered the Pogues in London in October 1984. I bought some tickets to see Elvis Costello at the Hammersmith Odeon. The first opening act was The Men They Couldn't Hang, who banged out American folk and country music. They were followed on the stage by a group of musicians wearing vintage suits who began to play the wildest traditional Irish punk music I had ever heard. The crowd began to bounce, and I asked the ecstatic youth next to me who we were listening to. He said, "The Pogues. They used to be called Pogue Mahone, but it means 'kiss my arse' and the BBC nicked it." I was hooked, and began to follow closely the shambolic musical career of Shane MacGowan and his band of ne'er-do-wells. I love all their music, but their second album holds a special place for me (followed closely by their next, "If I Should Fall From Grace With God." Produced by Elvis Costello (whom they called Uncle Brian, and who eventually stole their bassist Cait O'Riordan), "Rum Sodomy and the Lash" was a perfect combination of the unearthly vision of Shane MacGowan with classics like "Sally MacLannane," "A Pair of Brown Eyes," "The Old Main Drag," and covered gems like "Dirty Old Town," and "The Band Played Waltzing Matilda." As you probably know, after a vitriolic separation, the Pogues re-formed a few years back for holiday shows in Britain and Ireland, and then returned to the U.S. for the first time in fifteen years. They tour the West Coast and Japan in October. The Pogues albums have all been re-mastered and re-released with rare cuts in Britain, but they are readily available online.
To keep in touch with Pogues doings check out their website, Wake of the Medusa, at pogues.com.

The Gourds
Bals de Agua
Sugar Hill Records

A lot of folks only know the Gourds for their cover of Snoop's "Gin and Juice," and as a result the Gourds are reluctant to even play it at live gigs anymore. The Gourds have been darlings of Austin audiences for years with their hillbilly intellectual stream-of-consciousness music. They sound like the Band, and they sound like The Dead, and they sound like, well, nobody else who has ever put music to tape. There's a sense of a backwoods jam, and a notion of groove, but the music is inexplicable and abstruse as it is direct and infectious. Each of the band members is a deft hand at a variety of instruments, and the erstwhile leaders, as songwriters, are Kev Russell and Jimmy Smith. Smiths songs are more of the roots-rambling, fever-dream, lost poet variety, and Russell reflect an eclecticism where admiration of everything from sixties pop to forties c&w. Russell, for his part is deliriously prolific, and because the advisable marketing output of the Gourds cannot contain his massive creative effort, you will find him recording with his own Junker, and in the self-published world of Lulu (www.lulu.com), where hidden gems abide. "Balsa de Agua" delivers pure joy, whether it's the roadworthy qualities of "El Paso" and "Jesus Christ (with signs following)" or the backcountry romp of "Pickles."
You may not ever figure just what's going on, but it sure seems like fun. More Gourds at gourds.com.

Dave Moore
Over My Shoulder
Red House Records

Allow me to say something heretical. Before Greg Brown was as good as he is today, he was almost as good as his pal Dave Moore. That's right. I think Brown has become a magnificent songwriter and performer, but there was a time when Moore was exploring the dark corners of songwriting, and doing so brilliantly, and Brown was still singing about tomato preserves. We know what happened to Greg Brown, but the question, of course, is what's become of Dave Moore. I tried a website that had a bunch of dead-end links, and I learned that "Over My Shoulder" recently went out-of-print. So I turned to the Internet, found a phone number for Dave Moore in Iowa City, and phoned. Dave answered the phone, and during a pleasant conversation, I learned that while he still sings and plays (guitar, harp and button accordion), occasionally, he's on sabbatical from "professional" music. "I was just thinking the other day while I was laying a floor - how'd I get here after making all this music. And then the next day, I was thinking about how great it was to have a regular paycheck, and not have to wait around to get hired." Moore told me he plans to get back to music - writing, performing and traveling with his wife ("House concerts? Now that's a concept that wasn't around when I was touring regularly"), after his daughter Josie gets out of college. As for "Over My Shoulder," Moore himself told me he felt it was his best album. I agreed and told him it's obviously one of my favorites, but definitely one of the best singer-songwriter efforts of the last several decades (and a lot of other critics agree). Moore's songs are polished gems, though they sound rough-hewn and spontaneous. His lyrics have an immediacy and truth that that place them in the realm of poetry, but the carved-from-life poetry of William Carlos Williams, Theodore Roethke and Raymond Carver. "Just A Dog" is a frightening peek into the real horror of everyday headlines, and "God Moves On the Water" is a haunting retelling of the Titanic legend. One of my favorites, and one sure to raise a tear for me, is "A Little Hey Dad," which renders an accurate history of the American boy, and grasps desperately at the sleeve of fleeing time. Dave also provides a conjunto reworking of a Buck Owens classic, and reinterprets Blind Willie Johnson.
An amazing effort all way 'round. iowaartscouncil.org

Billy Bragg
Worker's Playtime
Yep Roc Records

It's an old story, but worth telling. It was 1984, and I was in England to attend the wedding of a friend. I was in the backseat of a rented Vauxhall hurtling through the night on a highway between London and Lancashire, when on the radio John Peel announced that he was about to play the new song by Billy Bragg, "This Guitar Says Sorry." It was the first time I heard Bragg, and I was smitten by the rough-hewn Bo Diddley chords, the cockney croak of the singer, and the simple sketch of a multi-racial love affair in the song ("The time that it takes to make a baby is the time it takes to make a cup of tea"). Back in London a few days later, I tracked down a copy of Bragg's first album, "Life's a Riot With Spy vs. Spy" and when I finally played it back home in Connecticut, I was even more entranced. It was the album that convinced me that folk music and punk music were one and the same. Part 2 of the story is catching Bragg live on his first headlining tour of the U.S. I missed his opener for Echo and the Bunnyman at the Agora a few months prior, but I drove to Sunderland Mass, and along with several dozen other punters, watched in wonder as Bragg played and preached for two hours. I was just about to get my own show on WWUH, so I talked myself backstage and conducted an interview with Bragg, which played a few weeks later when my show went on the air. Part Three of the story is that along with Paul Lemay, I booked Bragg to play a show in Hartford at Mad Murphy's. A few weeks before the show, he called to beg out of the date because he had the opportunity to open a US tour with the Smiths. We returned the ticket money and I was able to see the Bragg and the Smiths at the Orpheum in Boston. If you're a longtime listener, you know I've never lost my affection for the Bard of Barking (Barking is the East London neighborhood where Bragg grew up). I've awaited each new effort with anticipation, and have played Bragg consistently for twenty years, much to the dismay of some listeners. I've seen him perform live many times, and I've met and interviewed him on five or six occasions. To pick one Bragg album to affix to this list is troublesome, since I hold so much of his work close to my heart. This album is a favorite, and while it's mostly heartbroken love songs, the hilarious political anthem "Waiting For the Great Leap Forward," has become a Bragg totem that continues to change with the times. This, along with all Bragg's albums, has been re-released in a wonderful package by Yep Roc.
In addition, Bantam will soon publish Bragg's first book, "The Progressive Patriot". Bragg continues to take on worthy causes, and you can keep, from fascism to MySpace, and you can keep up at billybragg.co.uk. Find out more about his recordings at yeproc.com.
+