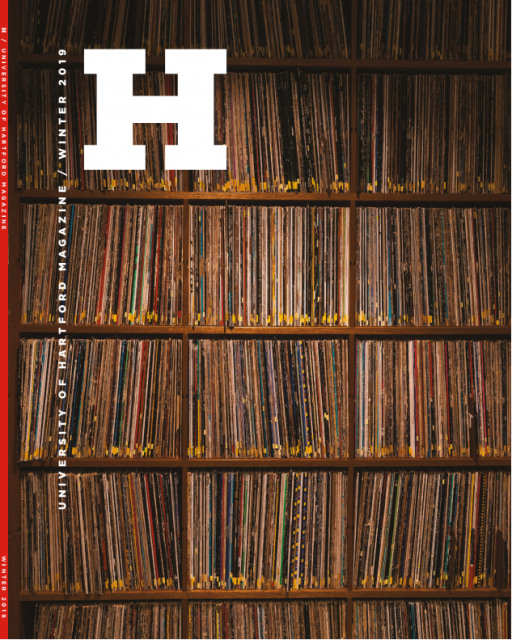 When the University of Hartford was incorporated just over 50 years ago by business and community leaders, they envisioned a center of education and culture for Greater Hartford. Read more...
Persons with disabilities who wish to access the WWUH Public File may contact John Ramsey at: ramsey@hartford.edu
Sunday Afternoon at the Opera - Wagner: Parsifal, Act I; Keiser: Passion Music
Sunday Afternoon at the Opera host Keith Brown writes:
For a third time this Palm Sunday and Easter Sunday we will take part in a sacred drama in music based on the medieval legend of the Holy Grail, the wine cup Jesus passed around among his disciples at the Last Supper just prior to His Crucifixion.
Richard Wagner's last opera, his masterpiece of Romantic mysticism Parsifal (1882) is too long in complete recorded performance to be accommodated in one Sunday's timeslot. For Wagner, like so many other nineteenth century Romantics, art was his religion. The Festspielhaus at Bayreuth was his temple. There Parsifal premiered and there it was staged exclusively for the following three decades.
I first presented Parsifal at Palm Sunday/Easter of 2008 making use of a 2006 Deutsche Grammophon recording from the Vienna State Opera and starring tenor Placido Domingo in the title role. Then at Palm Sunday/Easter of 2011 came a concert version of Parsifal recorded at St. Petersburg, Russia in 2009 with the orchestra and chorus of the Mariinsky Theatre conducted by Valery Gergiev.
Marek Janowski is on the podium leading the Berlin Radio Symphony Orchestra and Berlin Radio Chorus in another concert performance of Parsifal given in Berlin's Philharmonie Hall on April 8, 2011. Tenor Christian Elsner is the holy fool Parsifal, heard opposite Michelle DeYoung as the temptress Kundry. The German Pentatone released this recording on four CD's in 2012 as part of their series of Wagner's most famous operas, all these releases looking toward the bicentennial of the composer's birth in 2013.
There's time remaining this afternoon to listen to sacred music in the North German Lutheran tradition.
Reinhard Keiser (1674-1739) was the leading composer of German opera at the beginning of the eighteenth century. Many of his works were staged at Hamburg's "Goose Market" theater. He also wrote cantatas, oratorios and Passions for the churches of the city. Keiser's sacred works are an extension of his operatic style.
A motet/cantata from circa 1700, a large fragment of a St. Luke Passion, and a major part of a Passion oratorio from 1715 were recorded for the German CPO label in 2009 in the St. Johannes church in Hamburg. Thomas Ihlenfeldt directed the period instrument players of the Capella Orlandi Bremen, with seven vocalists trained in Baroque singing practice. This CPO survey of Keiser's Passion Music came out on a single silver disc in 2010.