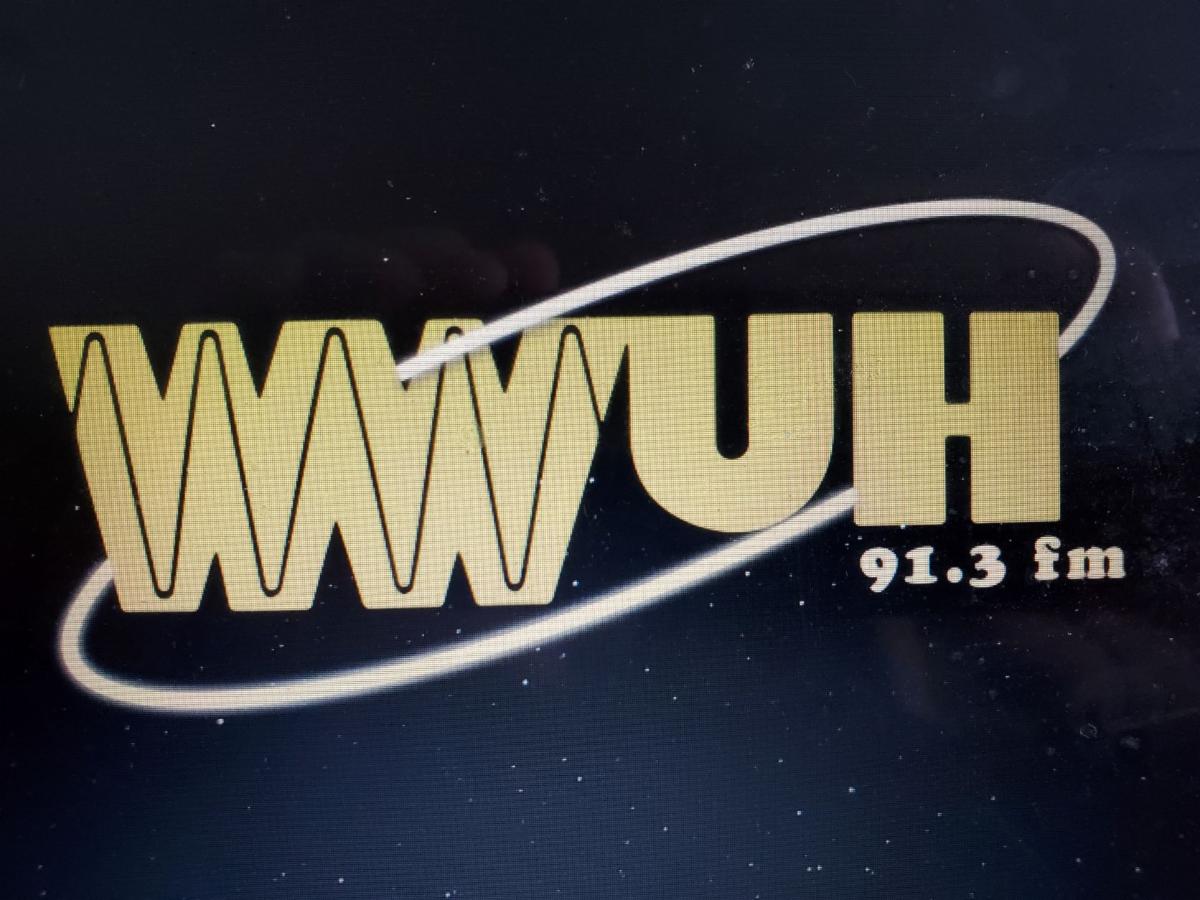 2023 T-shirt design

Donate to The WWUH Endowed Scholarship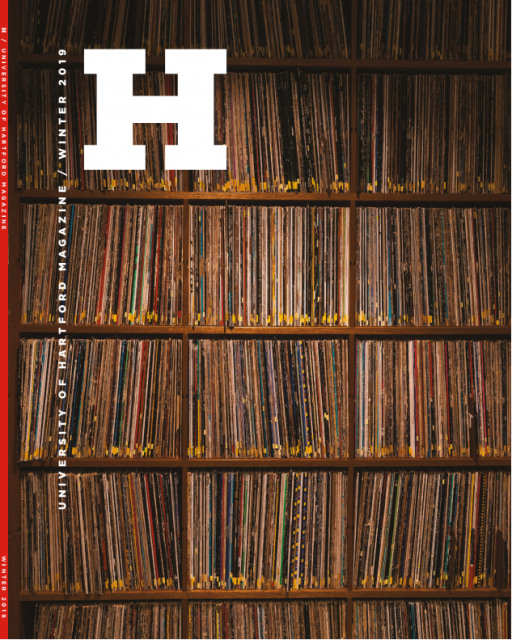 When the University of Hartford was incorporated just over 50 years ago by business and community leaders, they envisioned a center of education and culture for Greater Hartford. Read more...
Persons with disabilities who wish to access the WWUH Public File may contact John Ramsey at: ramsey@hartford.edu
WWUH: 30 Years of Influence from Public Alternative Radio
By "Country Crash" Jim Douglas, UH Radio Bluegrass Host 1978-1987
My first experience with 91.3 FM was May 1969. A classmate, Jack Chamberlain told me that he was going to do a radio show over U.Ha's radio station after school. "A ninth grader on the radio? C'mon!" But I listened to Chamberlain in the afternoon and was hooked. I got to hear "Nick Danger" by the Firesign Theater in its entirety. As time progressed, UH-FM became my station of choice, (although, like John Ramsey, I too listened to Isadore Spitz and Dexter Peebles over WRTC Sunday nights and actually won a free ticket.") As time progressed, I got to meet staffers at marathon functions and concerts; folks like Clem Infante, Ray White, Roger Stauss, Micki McClusky, Marcia Simon (for whom I did an audition tape in 1974) and many others. In the fall of 1977, I was working in a West Hartford restaurant, when the manager introduced me to a new hire, Paul McGuinness. I recognized his voice and asked him "Were you on FM on Toast this morning?" Paul exclaimed "Wow, a fan; this is super!" Over time Paul introduced me to Steve Nichols and Walt Miskin. He convinced me to audition for Walter who cleared me to begin on "Evening Dinner Classics" after getting my third class ticket. On my first night on the air I received a lot of encouragement from Paul, Jim Fifield (the "Burrito" now deceased) and Steve Nichols. Within a few weeks I was doing Wednesday All Nights and Tuesday Evening Dinner Classics, when Burrito was going to give up Saturday Bluegrass. I had been a fan of the Bluegrass program since "Cowboy" Bob Gross. With Walter's blessing I took over the show and began the process that has culminated into the program enjoyed today. During my tenure, the program was eventually expanded to four hours. "Live Radio Boogie" was begun to broadcast live bands before a studio audience, to replicate the era of live radio from which the music was born. I even managed several interviews with the father of Bluegrass, Bill Monroe which were shared over the air. These days two friends, Kevin Lynch and Steve Brechter, have taken the challenge to "Keep it pure," as Monroe once told me to do.
I wish to extend my congratulations to WWUH on their 30th Anniversary. May good fortune continue to smile upon their mission to be a beacon of excellence in a sea of mediocrity. God bless you always.