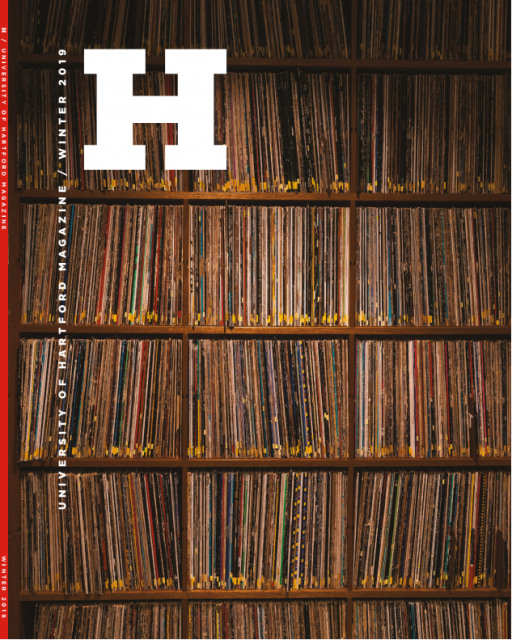 When the University of Hartford was incorporated just over 50 years ago by business and community leaders, they envisioned a center of education and culture for Greater Hartford. Read more...
Persons with disabilities who wish to access the WWUH Public File may contact John Ramsey at: ramsey@hartford.edu
Sunday Afternoon at the Opera - Wagner: Lohengrin
Host Keith Brown writes:
This, Wagner's most popular opera, looks forward in its handling of the Grail legend to Parsifal. Wagner entrusted its premiere in 1850 to Franz Liszt, who conducted it in musically complete form at the court theater in Weimar, Germany. (Wagner was then in political exile in Switzerland.)
Lohengrin secured Wagner's financial success as an opera composer and won him an international reputation. Opera houses all over Europe performed it, but the liberties taken with its score enraged him. Lohengrin was often treated like a traditional opera of numbers, i. e. a sequence of recitatives and arias which could be omitted, shortened, or shuffled around to suit a particular production. Such productions ignored Wagner's concept of an integral "music drama." Wagner sought to build his own opera house at Bayreuth precisely so that his operas could be staged uncut and according to his own specific instructions.
The Lohengrin you will hear today originated at Berlin in unstaged concert performance on November 12, 2011. It's the fourth release on disc through the German Pentatone label in a recorded series of the best known operas of the Bayreuth master. A seasoned Wagnerian, Marek Janowski conducts the Berlin Radio Symphony Orchestra and Chorus. About the Pentatone Lohengrin reviewer Andrew Quint writes in Fanfare magazine (Nov/Dec, 2012 issue, "There's a superbly prepared chorus (in what is, arguably the composer's most choral opera), excellent orchestral execution, top-notch audio quality, and the best Lohengrin in the business." Tenor Klaus Florian Vogt is heard in the title role. Quint praises his singing and that of the lesser known young singers in the cast, all of whose stars are on the rise.