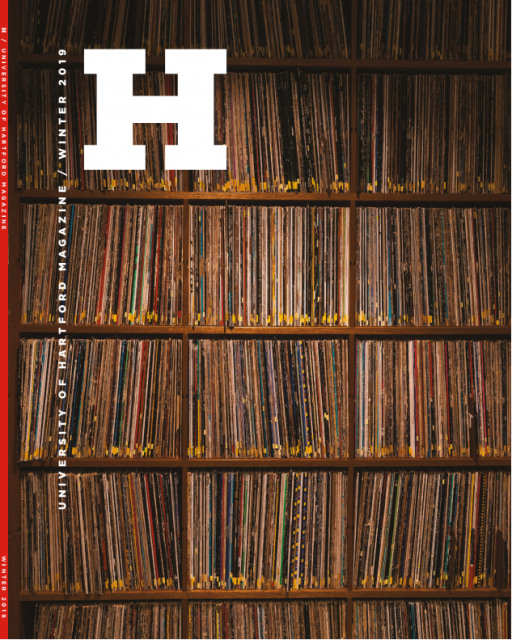 When the University of Hartford was incorporated just over 50 years ago by business and community leaders, they envisioned a center of education and culture for Greater Hartford. Read more...
Persons with disabilities who wish to access the WWUH Public File may contact John Ramsey at: ramsey@hartford.edu
Sunday Afternoon at the Opera - Rossini: Il Turco in Italia
Sunday Afternoon at the Opera host Keith Brown writes:
Although they weren't much impressed with it, the first night audience in Milan naturally regarded Gioacchino Rossini's Il Turco in Italia (1814) as the obvious sequel to his highly successful L'Italiana in Algieri. True, there are similarities to be found in these two masterpieces of the Italian opera buffa. But Rossini wrote all new music for "The Turk in Italy." He borrowed nothing from "The Italian Girl in Algiers", or any of his previous operas (unusual for him). "The Turk" played all over Europe, then fell out of the repertoire in the mid nineteenth century.
The opera has been successfully revived in the mid-twentieth century. The great Maria Callas sang the role of Fiorilla to thunderous acclaim in Rome in 1950 and again in Milan in 1955. In 1982, "The Turk" was recorded for the Italian Fonicetra label, with no less a diva than Monserrat Caballe as Fiorilla. That recording, with baritone Samuel Ramey as Prince Selim, was aired on this program on Sunday, August 9, 1987. A decade later came the 1992 Philips recording of conductor Neville Marriner's interpretation of the new Rossini Edition of the score, broadcast on Sunday, August 10, 1997. Another more nearly complete recording of "The Turk" was made in Italy in 2003 and released through the Naxos label. The Naxos CDs I utilized on Sunday, August 6, 2006. The 1955 mono recording is still in circulation in silver disc reissue.
Also of historical interest by way of comparison is a 2008 Urania CD release of a 1958 radio broadcast in monaural sound from the studios of RAI Radio Italy Milan. Starring as Fiorilla is another great soprano and contemporary of Madam Callas: Graziella Sciutti, who could be considered a Callas rival. Heard opposite Sciutti as Selim is another famous name in the mid-twentieth century operatic scene: baritone Sesto Bruscantini. Nino Sanzogno conducts the chorus and orchestra. In audition I found the sound quality of the old RAI airtape to be remarkably good in digital transfer. The Opera d'Oro label previously released this 1958 "Turk" on compact disc. Of that CD issue Fanfare reviewer David L. Kirk wrote,"Graziella Sciutti has just the right mixture of charm and cunning vixen for Fiorilla...Sciutti is delightful from beginning to end...Sesto Bruscantini's Selim, the Turk visiting Italy, is infused with warmth and a sunny disposition needed to make the character appealing...Nino Sanzogno...moves the action along nicely with sprightly tempos that never seem rushed and bring out the mirth in Rossini's infectious score" (Fanfare, May/June, 2004). That score is the old corrupted one with various cuts, extrapolations, and inaccuracies. The recitatives have been shortened, too, but I'm convinced you radio listeners will love what you hear.