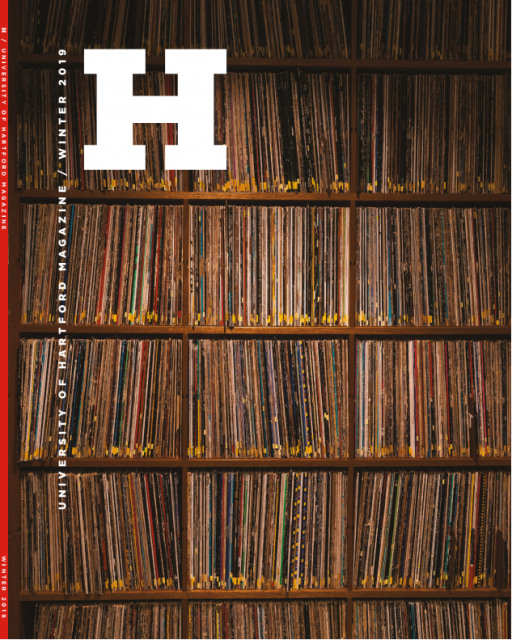 When the University of Hartford was incorporated just over 50 years ago by business and community leaders, they envisioned a center of education and culture for Greater Hartford. Read more...
Persons with disabilities who wish to access the WWUH Public File may contact John Ramsey at: ramsey@hartford.edu
Sunday Afternoon at the Opera - Britten: A Midsummer Night's Dream
Sunday Afternoon at the Opera host Keith Brown writes:
Midsummer Eve on the 23rd of this month marks the Summer Solstice, around which many old pagan European customs circulate. There's the custom of the trial marriage, for instance, which provided the springboard for an opera by British composer Sir Michael Tippett about the archetypal marriage of the opposites: The Midsummer Marriage (1955). In terms of the psychology of dreams, it's the most Jungian of all operas. I broadcast two different recordings of Tippett's dream opera around this time of year in 2000 and 2013.
Of course, there's Shakespeare's famous fairy comedy, A Midsummer Night's Dream (1595). I've broadcast recordings of the complete spoken-word play on Sundays in June of 1985 and 2004. On Sunday, June 21, 2015 came A Midsummer Night's Dream (2011), the a capella opera by Michael Ching in its original cast recording from Albany Records. But the landmark operatic adaptation of Shakespeare's play is by England's greatest composer of the mid-twentieth century, Benjamin Britten.
According to my opera programming listings, I broadcast our station's Decca/London LP recording of Britten's A Midsummer Night's Dream (1960) one time only, way WAY back on Sunday, June 12, 1984. In this early stereo taping, the world premiere recording of the work, it's the composer himself directing the London Symphony Orchestra and a stellar cast of British singers of the period, among them Britten's lifelong lover, tenor Peter Pears. Pears and Britten prepared the libretto, which retains about half of Shakespeare's original verse. Also in the singing cast is pioneering countertenor Alfred Deller as the fairy king Oberon. The three vintage vinyl LPs I made use of in 1984 have remained in pristine condition and are serviceable for broadcast today.