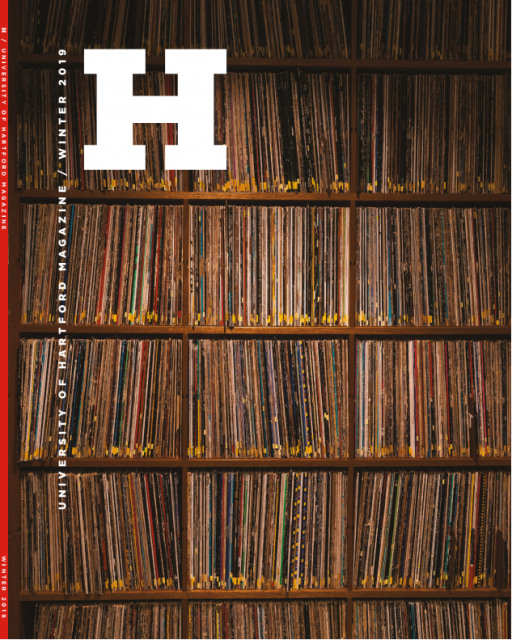 When the University of Hartford was incorporated just over 50 years ago by business and community leaders, they envisioned a center of education and culture for Greater Hartford. Read more...
Persons with disabilities who wish to access the WWUH Public File may contact John Ramsey at: ramsey@hartford.edu
Sunday Afternoon at the Opera - Cannabich: Electra; Pugnani: Werther
Sunday Afternoon at the Opera host Keith Brown writes:
There's a spoken-word offshoot of eighteenth-century lyric theater: the melodrama, as it is called, which attracted the attention of Mozart's elder contemporaries. This subgenre employs dramatic declamation with synchronized orchestral accompaniment. The Bohemian Georg Benda (1722-95) wrote several works of this kind. His Medea and Ariadne (both 1775) and Pygmalion (1778) were recorded for the Naxos label and went over the air on this program on Sunday, November 19, 1997. Young Mozart saw Benda's Medea staged at Mannheim in 1778 and was much impressed by it.
Christian Cannabich (1731-98) was then director of the trend-setting Mannheim Orchestra. He composed primarily orchestral music-- symphonies and such--but he, too, tried his hand at writing melodrama with his Electra (1781). It was recorded live in performance in 2019 in co-production with Southwest German Radio and was released on a single compact disc through Hänssler Classic the following year. Isabelle Redfern stars in the tragic role of the daughter of Queen Clytemnestra. Electra's brother, Orestes, has a brief speaking part, and there's a Greek chorus of women's singing voices commenting on the murderous action. Frieder Bernius conducts the period instrument players of the Hofkapelle Stuttgart.
Cannabich's Electra has a German language text. The melodrama seems to have taken off in German-speaking lands where sung German opera was struggling to gain recognition in a musical artform overwhelmingly dominated by the Italian language. An Italian violin virtuoso and composer, Gaetano Pugnani (1731-98) wrote an orchestral score for a staged production of one of the most famous novels of the time in German language: Johann Wolfgang von Goethe's Die Leiden des jungen Werthers ("The Sufferings of Young Werther," 1774, revised 1786). The production seems to have taken place in Vienna's Burgtheater in 1796. Pugnani's score was presumed lost. When in the mid-twentieth century it was rediscovered in the library of the Gesellschaft der Musikfreunde in Vienna it was mistakenly thought to be a symphony. Musicologist Alberto Basso recognized it for what it really was. He restored the proper passages from Goethe's story in Italian language translation.
Styled a melologo in Italian, the reconstructed Pugnani Werther, the first ever adaptation in the history of music, was recorded in 1997 and released on two compact discs through the French Opus 111 record label as Volume 4 in the series "Treasures of the Piedmont." Graziano Piazza speaks in the role of Werther. There's a narrator's voice, too, and one sound effect: the pistol shot that ends young Werther's life by suicide. I last broadcast Pugnani's Werther on Sunday, April 18, 2004.