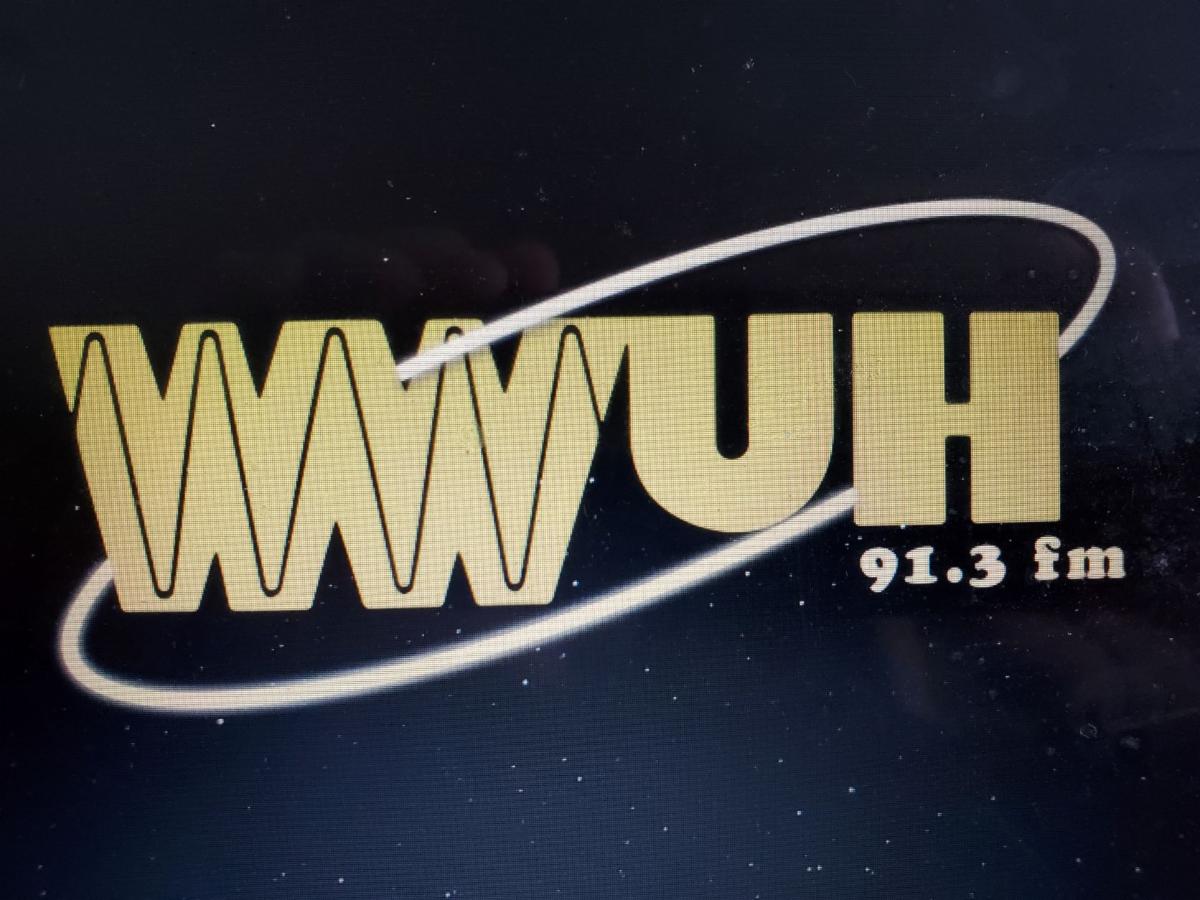 2023 T-shirt design

Donate to The WWUH Endowed Scholarship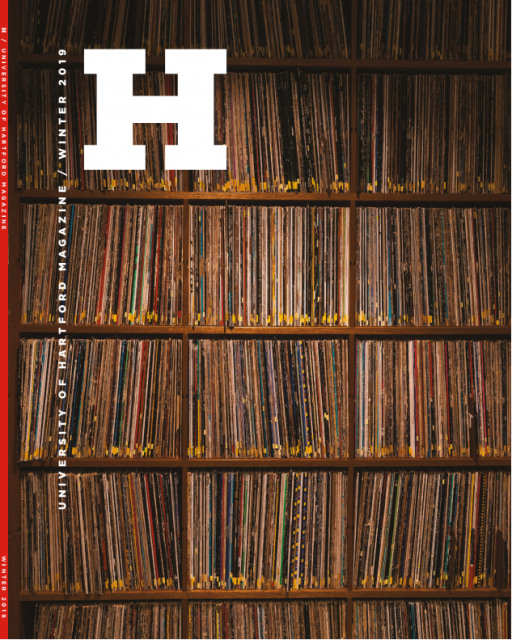 When the University of Hartford was incorporated just over 50 years ago by business and community leaders, they envisioned a center of education and culture for Greater Hartford. Read more...
Persons with disabilities who wish to access the WWUH Public File may contact John Ramsey at: ramsey@hartford.edu
New Depression
by administrator on Tue, 08/24/2010 - 8:50pm
September / October 2008
by Kevin O'Toole
Movies and Music
with
Kevin "Moondog" O'Toole
__________________________________________________________
My "Ratings" Pledge
You will not see this column cluttered up with complaints about awful music, films or television (which is what it's chiefly concerned with. If it's worth me writing about it, I will write about it here.
The ratings for this column will be between *** (three stars) meaning "Worth a shot" and ***** (five stars) meaning, "Damn, don't you have this already? What's the matter with you?"
Another thing: since I end up dividing my free time between music and films (as well as other occasional media), this column will no longer just be about music. It will probably just as often be about films, but no longer just music.
As such, I will feel free occasionally to kibitz (though perhaps only at year end) about some of the worst movies out there, as well as the best.
Oh, and this column's title... well, when I first renamed this column a few years back, I had only the slightest idea that our economy could be mismanaged to that extent. Then $4+ a gallon gas, bank failures, foreclosures... well, it may not be the last time I try to be ironic... but read up and enjoy anyway!
__________________________________________________________
Happy returnings to all the studentry at tha You Ha-Ha!
Did you have a good summer? Mine was okay! Here's some of what I was listening to, which I think you will enjoy as well!
Death Cab for Cutie's latest "Narrow Stairs" (****1/2, Atlantic, May, 2008) blew me away, coming as it did from a band I hadn't particularly been digging. Forming in Bellingham Washington in 1997, they chose their band's name from a song by the semi-ledgendary Bonzo Dog Band, peformed in the middle of a Beatles film (the one most of your parents don't own on DVD, "Magical Mystery Tour" – rent it and find out why!).
So I immediately got the pop-culture reference in their name (I mean "Death Cab" here, though I know a couple of pop culture references for the Bonzos. Some other time, perhaps), though it always kind of annoyed me. Death Cab never seemed to project a vibe anything like the Bonzos; quite an opposite vibe, in fact. In my estimation, it made them more easily dismissable. So why then invoke them? It's as if Steven Wilson had decided to call Porcupine Tree "Weird Al's Accordion" instead.
Having listened to "Narrow Stairs" now, though... well, I'm forced to remember that Radiohead generally sounds very little like Talikng Heads, and even they named their first album after a skit by the Jerky Boys.
Radiohead, not Taking Heads that is.
To be honest, "I Will Possess Your Heart" was the knockout first single from "Stairs", a sort-of instant classic in the genre of songs about unhealthy, obsessive love (think "Every Breath You Take"). The album version is the full length recording which allows the band to jam for half the length of the song until the tremulousy sincere and intense little voice of Benjamin Gibbard chimes in. Both halves of this tune are more than welcome to occupy space in my digital music conevance system of choice.
The rest of the album provided many other choice bits to adore for any guitar pop fan. Beach Boys and Brian Wilson can be heard echoing in the sunnier pop textures of "No Sunlight" and "You Can Do Better than Me" (by way of Weezer, but still). They would not be out of place on a boombox on the beach, but Ben Gibbard's lyrics bring his depth of perception to the table, adding another flavor to the mix. Gibbard's "Bixby Canyon Bridge" is a different animal, as it builds from it's ambient guitar pickings to a whirring cyclone of guitar and vocal feedback, with Gibbard essaying a haunted and disconnected character dealing with loss and disillusionment.
"Long Dvision" and "Your New Twin Sized Bed" are also great tunes, but I'll leave this review with thoughts on the album's penultimate track, "Pity and Fear", a close musical cousin to "I Will Possess Your Heart" and "BixbyCanyon Bridge", with a knockout ending that makes great and understated use of studio craft and editing to set you up for the album's closer, the bass and guitar break-up ballad, "The Ice Is Geting Thinner".
And having let this whole album play once in your player of choice, don't be surprised to hear yourself hitting play again and again... and again...
__________________________________________________________
Anything can get boring, I guess, even quality. So to those who get bored when a new Beck album comes out, I can only assume that his consistent desire to develop his songwriting and production skills and range of pop styles must be getting repetitive for you.
How sad.
I, however, have enjoyed his work, and while his latest "Modern Guilt" (DGC, July, 2008, ***1/2) may not bust open my mind the way "Loser" or "New Pollution" did, but it's still a fantastic sounding album with sonic imagination to spare. Beck has, in fact, even seemd to develop a separate, and no less engaging persona as a pop artist: that of a moody psychedelic folk popster (as heard on much of 2002's "Sea Change") in contrats to his mutant folk rapper (as on 1996's classic "Odelay"). His latest album finds him straddling those worlds with less effort than he seemed to be employing on, say, 1998's "Mutations". It's a job he's aided in by Danger Mouse who co-produces here as he did on this year's earlier release by the Black Keys "Attack and Release", as well as his own collaboration with Cee-Lo Green for their latest Gnarls Barkley release, "The Odd Couple"
"Gamma Ray", the second track in, offers a surf-rock beat, Santo and Johnny style plucking and Gregorian chant-echo backing vocals. It's followed immediately by the Brian Wilson-esque organ of Greg Kurstin in the opening of "Chemtrails", which develops into a showcase for the rhythm work of Joey Waronker and Jason Falkner (Beck's vocal on this tune even nicely recalls that of Andy Patridge of XTC).
On a number of these tunes, Danger Mouse supplies the beats, and it's a marked difference from, say, Beck's collaborations with the Dust Brothers or his own electronic esperiments. The result is almost like a mash-up of "Mellow Gold", "Sea Change" and an Autechre or Aphex Twin album. Witness the end of the track "Replica", with its' distorted electronic drums, orchestral flourishes and Jack-in-the-box loops.
If it doesn't rule your eardrums immediately, I can only assume this will grow on you as it continues to do me. Groove on it and see what you think.
__________________________________________________________
Quick thoughts on other items:
Someone Still Loves You Boris Yeltsin - "Pershing" (****, Polyvinyl Record Co., April, 2008)
They're Phillip Dickey, John Robert Cardwell, Will Knauer and Jonathan James, they're from Springfield MO and they make wonderful pop music you haven't heard yet. They have wonderful examples on their myspace page (myspace.com/boris). Try "Think I Wanna Die", " Glue Girls" and "Some Constellation" from this album, or "I Am Warm and Powerful" and "Oregon Girl" from their wonderful first album "Broom", also available on Polyvinyl. Wheeee!
__________________________________________________________
The Hold Steady have crafted another song cycle in their post-punk revival tradition (think the Replacements, or their HS's contemporaries Nada Surf and Harvey Danger). And, like Death Cab for Cutie's latest, "Stay Positive" (****1/2, Vagrant, July, 2008) was another hit from left field from a band I now regret not paying so much attention to. Craig Finn unloads a stream of emotion in these songs which outline a murder mystery involving a female college student, a bar, some "townies" and two dead bodies. It all makes me wonder why they didn't call this a rock opera, since these songs would make one fantasticly rocking Broadway show.
In fact, Finn even evokes rocker-turned- jukebox-musical writer Billy Joel, transforming one of his lines (from "Only the Good Die Young") into a come on with more dimensions to it in "Two Crosses": "Let's clutch and kiss/ we sing and shake/ Tonight, let's try to levitate/ You Catholic girls, you start much too late/ Baby, let's transverberate"
At times, the tunes seem to function more as a soundtrack to the movie about the incident, as with the album's opener "Constructive Summer". "Summer" evokes the setting for this story: young friends hanging out and partying, which,as we know so well, is all in good fun until someone gets hurt.
Craig Finn's vocal delivery is quite unique, as it seems like a half drawl/ half-shout. His voice often seems to resemble that of Bob Mould. Not too much of a shock, then, to find references to punk iconography here: a reference to "Saint Joe Strummer" in the aforementioned "Summer"; Punk bandes "7 Seconds" and "Youth of Today" are referenced in the title track.
Among the songs here that test the ability of a rock anthem to tell a complex story is "Sequestered in Memphis": a bar rokcer on the face of it, its' lyrics unfold during a police interrogation. The song's repeated lyrics are even explained in the context of a witness being repeatedly grilled ("Yeah, sure I'll tell my story again" Finn spits with each chorus' beginning).
The music, from the beginning to the end, is delivered like one rock anthem after another, as if Weezer had told the story of the film "A Simple Plan' in album form. Finn's songwriting here focuses on the details that the album's party aura will allow. If you choose not to focus on the more Raymond Chandler-esque lyrics, there's still plenty to rock to. "Joke About Jamaica" even drops multiple classic rock references as fond remembrances of a lost youth. The title itself is a reference to a specific Led Zeppelin song, though the song sounds very little like Zeppelin, and is instead the attempt of a haunted man to recontruct an idealized past.
The intended last song in the cycle is a further meditation on the malleability of memory in the face of trauma, likening domestic violence to movie stuntwork in "Slapped Actress," concluding with the uncomforting observation that "we make our own movies."
Does the murder mysery actually get solved? Who did what to who? Well, the murder mystery here is more poetic device than plot, but it yields a niceky sordid and imaginative framework for a great rocking album.
__________________________________________________________
I've always maintained that Rage Against the Machine was very much like Black Sabbath in a couple of notable ways: 1) they just rocked like crazy and 2) they existed to scare holy hell out of conservative America. The only difference is Sabbath did it with Aleister Crowley and Rage did it with Frantz Fanon.
So, when Rage showed signs of reforming and making nice with each other again beginning last year, well, fans and members of Homeland Security sat up and took notice.
It's well known that guitarist Tom Morello, along with Brad WIlk and Tim Commerford replaced the departing Zack de la Rocha with former Soundgarden vocalist Chris Cornell to reform as Audioslave, and that Morello also performed solo in singer/ songwriter mode as The Nightwatchman
But what of De La Rocha?
Various album length collaborations with the likes of Trent Reznor and DJ Shadow have been little more than hinted at, with brief single songs released on various benefit albums and soundtracks, many lacking the punch of Rage at its' peak.
While One Day as a Lion (Self-titled) (***1/2, Anti, July 2008) may not be as musically rich and varied as the average full band Rage record (one of its' two instrumentalists is dela Rocha himself on keyboard), the album benefits from de la Rocha lyrics and delivery that is as fierce as anything he ever did for Rage, and ex-Mars Volta drummer Jon Theodore is very much an equal to Wilk, ready to fill all available space with driving, explosive rhythm.
It's a short EP of five songs, but here are two highlights: "Last Letter", a scathing attack on the hypocrisy of organized religion and the realities of war. "Your god is a homeless assassin" he yells, "he's digging for buried treasure/ leaving nothing but fields of graves" ; Another highlight is "Ocean View", where de la Roha outlines the vision of a lone poet in an apocalyptic, but cleansing ocean of tears.
Nuff said! It's a good little nugget to tide you over until the next Rage arrives!
__________________________________________________________
Other favorite recent things:
The Submarines – "Honeysuckle Weeks" (***1/2, April, 2008)
Missing your dose of Her Space Holiday or Stereolab style spacey chamber pop? Try this album, particularly the funky psychedelic tune "Maybe"
Paul Weller – "22 Dreams" (****, Island/ Yep Roc, July, 2008)
Paul Weller used to be the leader of the Jam ("Town Called Malice") and the Style Council ("You're the Best Thing"). That was twenty years ago. Since then, Weller has built up a consistently well-crafted solo catalogue of pop records in various styles, and is very good at it. Witness the folky "Light Nights," the rock/funk march of the title track, and the ultra-lush arrangement of "Empty Ring." Also recommended: The Jam's "The Gift", The Style Council's "My Ever Changing Moods" and Weller's 1st solo greatest hits collection: "Modern Classics."
Left Lane Cruiser – "Bring Yo' Ass to the Table" (***1/2, Alive, July, 2008)
Oh, ho-hum. Alive records, who busted the incredible Black Keys on a waiting universe six years ago brings us yet another duo who can play the hell out of blues rock, making it sound like they've reinvented roots music. Of course, they haven't, but these two guys, guitar/vocal Freddy J IV and percussion Brenn "Sausage Paw" Beck are off to a good start.
Little Jackie – "The Stoop" (***, S-Curve, July, 2008)
Imani Coppola's latest is a collaboration with Adam Pallin. Fun!
__________________________________________________________
Listen for three hours of new and rare sounds every Friday on the Friday Gothic Blimp Works: "Call It Thing"~ Midnights after Friday Accent on Jazz.
Tune into Culture Dogs every Sunday night at 8 PM for an hour about films on the local scene and at your local video peddler, with myself and Sam Hatch.
Listen live at 91.3 FM WWUH, 89.9 WAPJ Torrington and wwuh.org. Culture Dogs also podcasts thru culturedogs.org.
You can contact me via email at culturedogs@yahoo.com.
Peace, Kevin