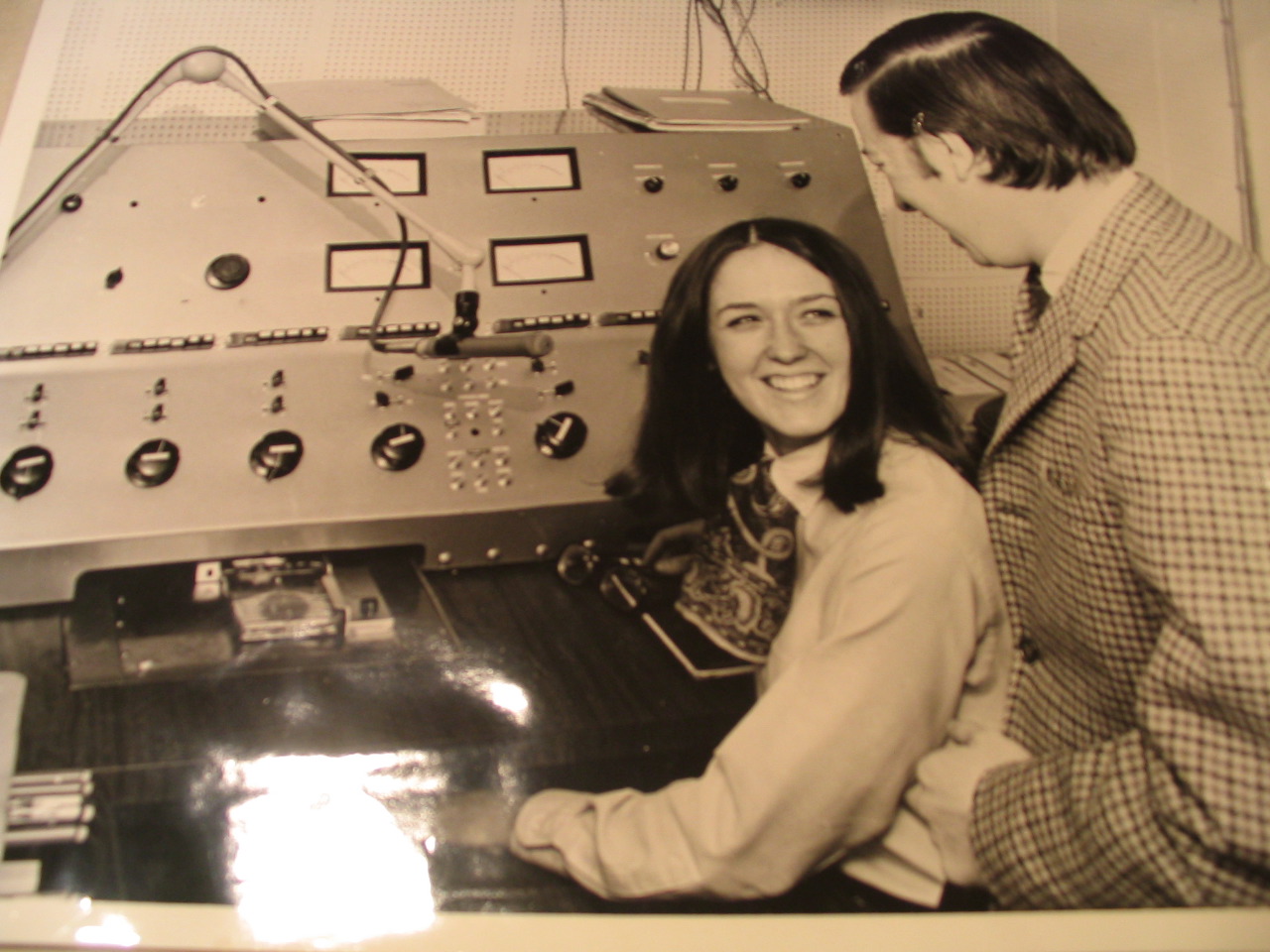 Watch 1980s video clip of WWUH in the News!

When the University of Hartford was incorporated just over 50 years ago by business and community leaders, they envisioned a center of education and culture for Greater Hartford. Read more...
Persons with disabilities who wish to access the WWUH Public File may contact John Ramsey at: ramsey@hartford.edu
Thursday Evening Classics
by administrator on Tue, 08/24/2010 - 8:19pm
Composer Capsules for
May and June 2010
Presented by Steve Petke
May 13
Arthur Sullivan
Birth: May 13, 1842 in London, England
Death: November 22, 1900 in London, England
In the minds of many, he is inseparable from librettist W.S. Gilbert, yet in his own time Arthur Sullivan was known for his serious music as much as for comic opera. Sullivan was the son of a bandmaster and was encouraged to pursue his musical talent as a boy. Arthur could play every instrument in the military band by the age of eight and also joined the choir of the Chapel Royal. At 14, he won the Mendelssohn Scholarship at the Royal Academy, and in 1858 went to study in Leipzig, where his teachers included Ignaz Moscheles and Julius Rietz. In April 1862 his music to Shakespeare's The Tempest was performed at one of the celebrated Crystal Palace Saturday concerts. It was an immediate and enormous success - so much so that a repeat performance had to be given the following week. In 1864, Sullivan became the organist at Covent Garden, where his ballet L'île enchantée had its premiere. Commissions began to emerge, and 1866 saw the first performances of his Cello Concerto and Symphony, as well as the overture In Memoriam, the composer's outpouring of grief at the death of his father. In 1867, he collaborated with Francis Cowley Burnand on two operettas, Cox and Box and The Contrabandista. In 1869, Sullivan produced his first large-scale sacred work, the hour-long oratorio The Prodigal Son, for the Three Choirs Festival at Worcester. The peace cantata On Shore and Sea and a massive Festival Te Deum to commemorate the recovery of the Prince of Wales from typhoid, led to The Light of the World, a full-length oratorio telling the story of the life of Christ. Sullivan also composed for the stage during this period, writing incidental music for productions of The Merchant of Venice and The Merry Wives of Windsor and, also collaborating with William Schwenck Gilbert on a Christmas novelty, Thespis, for John Hollingshead's Gaiety Theatre. The piece was moderately successful, but not enough for its creators to continue working together immediately. In 1875, however, the theater manager Richard D'Oyly Carte reunited the two to craft an afterpiece for a production of Offenbach's La Périchole. The result was Trial By Jury, a pithy satire of the judicial system. It proved so successful that this time the partnership continued. Gilbert and Sullivan's first two-act work for Carte, The Sorcerer, appeared in 1877 and new operas followed roughly annually until 1889: H.M.S. Pinafore, The Pirates of Penzance, Patience, Iolanthe, Princess Ida, The Mikado, Ruddigore, The Yeomen of the Guard, and The Gondoliers. During the run of Patience, Carte moved his company from the Opera Comique to the Savoy; from then on, Gilbert and Sullivan's operas became collectively known as Savoy Operas. In these operas, Sullivan's unfailing sense of musical parody perfectly matched Gilbert's witty social satire. A quarrel broke up the team but they reconciled and G & S wrote two more operas, Utopia Ltd and The Grand Duke. But these failed to catch on and the partnership ended permanently. In 1880 Sullivan was appointed conductor of the Leeds Triennial Musical Festival. For Leeds he wrote his two most famous and successful choral works: the sacred musical drama The Martyr of Antioch and the cantata The Golden Legend. The success of the Legend was so great in Sullivan's lifetime that it was second in popularity only to Handel's Messiah and the composer actually took steps to suppress performances to prevent the piece from becoming a cliché. One of his best known compositions in his day was The Lost Chord, a song to a text by Adelaide Proctor written at the time of his brother Fred's untimely death. Sullivan was acclaimed for his oratorios, including The Prodigal Son, and hymns, of which Onward, Christian Soldiers was and remains particularly popular. In 1883, Queen Victoria rewarded Sullivan for his services to English music with a knighthood. But, Sullivan's greatest ambition was to compose grand opera. Carte, wishing to establish an English opera tradition, built the English Opera House, and here Sullivan's opera Ivanhoe, to a libretto by Julian Sturgis, premiered in 1891. After initial success - 155 successive shows - the opera fell out of favor and remained Sullivan's only attempt at grand opera. A professionally produced performance of that work has only just been released on compact disc by Chandos Records. Sullivan never married, but carried on a discreet relationship with an American-born woman Mary Frances (Fanny) Ronalds until his death in London in 1900. His own wish to be buried with his beloved parents and brother in Brompton Cemetery was over-ridden by the Queen, who commanded that he be laid to rest in St. Paul's after what amounted to a state funeral.
May 27
Joseph Joachim Raff
Birth: May 27, 1822 in Lachen, Switzerland
Death: June 24, 1882 in Frankfurt, Germany
An essentially self-taught musician Raff was a prolific composer who wrote in almost every musical genre including symphonies, operas, choral music, concertos, suites, overtures, quintets, quartets, and solo piano. His father, Joseph, was an organist, music teacher and schoolmaster. Joseph was sent to the Rottenberg Gymnasium in his father's native Württemberg to study philosophy, philology and mathematics before financial pressures forced his return to Switzerland. He finished his education with two years at the Jesuit Seminary in Schwyz, where he won prizes in German, Latin and mathematics. As a child, Raff had already shown great natural talent as a pianist, violinist and organist. Having taught himself the rudiments of music, he began to compose. Raff's early works found their way to Felix Mendelssohn-Bartholdy, who was sufficiently impressed to recommend them to his publisher, Breitkopf & Härtel. Encouraged by this success, Raff gave up his teaching job and moved to Zürich in 1844 to start a career as a composer. He endured poverty in Zürich, but his great opportunity came when he learned of an appearance by his idol Franz Liszt on June 19, 1845 in Basle, some 50 miles away. Determined to hear Liszt play but being unable to pay the fare to Basle, Raff walked there from Zürich through driving rain. He arrived just as the concert was about to begin to find that all the tickets were sold. Luckily Liszt's secretary noticed the dejected, disappointed Raff and told Liszt, who decided not only that Raff should be admitted, but insisted that he should sit on the stage with him amidst a widening pool of water from his wet clothes. Raff would accompany Liszt on the remainder of his tour through southern Germany and the Rhineland, with Raff making the concert arrangements. When the tour ended, Liszt found Raff a job in Cologne selling pianos and music scores, and later musical positions in Hamburg and Weimar. Despite working for Liszt, Raff's financial affairs continued to worsen and he eventually spent several weeks in jail for an old Swiss debt. During the Weimar years, Raff continued to write much piano music, but gradually his works became more ambitious. He was even able to have his first opera King Alfred performed three times in Weimar's Hoftheater, though with no great success. While in Weimar, Raff wrote his famous book "The Wagner Question" which addressed the issues raised by Wagner's then revolutionary approach to music drama. Gradually Raff distanced himself from the Liszt/Wagner School and focused on a mission to combine the best of their styles with a more academic regard for the forms and traditions of the past such as counterpoint, fugue and sonata form. In 1853 Raff met his future wife Doris Genast, the actress daughter of Eduard Genast, the director of Weimar's court theatre and a friend of Liszt. Raff left Weimar in 1856 with his fiancée Doris to Wiesbaden where she had some acting engagements. After all the tumult, poverty and obscurity of the first half of his life, Joachim Raff's final 26 years were altogether calmer and marked by growing fame and recognition. He set himself up in Wiesbaden as a piano teacher and Doris, whom he married in 1859, started the process of improving Raff's chaotic financial affairs. His larger scale compositions were beginning to attract audiences, helped by his friend Hans von Bülow, who championed the Konzertstück Ode to Spring, and by successful performances of King Alfred in Wiesbaden in 1860. Raff's breakthrough as a composer came with first prize in an 1863 competition organized by the Gesellschaft der Musikfreunde in Vienna. Raff's Symphony #1 was preferred over 32 other entries by such eminent composers as Hiller, Reinecke and Volkmann. His symphonies were listened to with great respect and, of these, the third and fifth symphonies were amongst the most popular during the second half of the century. His chamber works were also praised, but the most played work, was the Cavatina - the third of the Six Pieces Op. 85. Though originally written for violin and piano it was subjected to innumerable arrangements. The only works of his with which he did not have much success were his operas. Of the six, only King Alfred and the comic piece Dame Kobold were performed. But Raff was not without his critics. Their main complaint was that he wrote too much and was not self-critical. He was accused of being an eclectic whose style was a synthesis of other composers' styles rather than being his own. Raff could be a blunt and tactless person, who enjoyed argument and confrontation. He did little to placate his critics and with growing success tended to become arrogant. In 1877, Raff was appointed to a ten-year term as the first director of the newly opened Hoch Conservatory in nearby Frankfurt, having been preferred over such illustrious younger candidates as Brahms and Rheinberger. The family moved to Frankfurt, where Raff spent the rest of his life. Raff died at 60 of a heart attack after several months of illness brought on by his heavy workload.
June 17
Charles Gounod
Birth: June 17, 1818 in Paris, France
Death: October 18, 1893 in Saint-Cloud, France
Gounod was the son of a draftsman father and a pianist mother, who was Charles' first piano teacher. While still in his youth she arranged for him to receive composition lessons from Anton Reicha. After Reicha's death, Gounod began studies at the Paris Conservatory, where he won the Prix de Rome in 1839 for his Cantata Fernand. After two years of composition studies in Rome, where he focused 16th century church music, particularly the works of Palestrina, he became deeply interested in religion and by 1845 was contemplating the priesthood. Though he would eventually reject the idea and marry, he remained devout throughout his life and wrote many sacred works, including his most popular, the Saint Cecilia Mass. Gounod also wrote two charming symphonies, which gained some attention. Gounod wrote his first opera, Sappho, in 1851, but had no great success until Faust in 1859. This remains his best-known work. The romantic and highly melodious Roméo et Juliette premiered in 1867, also remains in the repertoire. From 1870-1875 Gounod lived in England to escape the Franco-Prussian War. In his years there and in the period following his return to France, Gounod wrote much music, especially choral music. He also devoted himself to chamber music, composing four string quartets. Among his more compelling and imaginative late works is the 1885 Petite Symphonie for winds. Except for concertos, he composed music in the major genres. Stylistically, he was a conservative whose influence nevertheless extended to Bizet, Saint-Saëns, and Massenet. Though his reputation began to fade even before he died, he is still generally regarded as a major figure in 19th century French music.