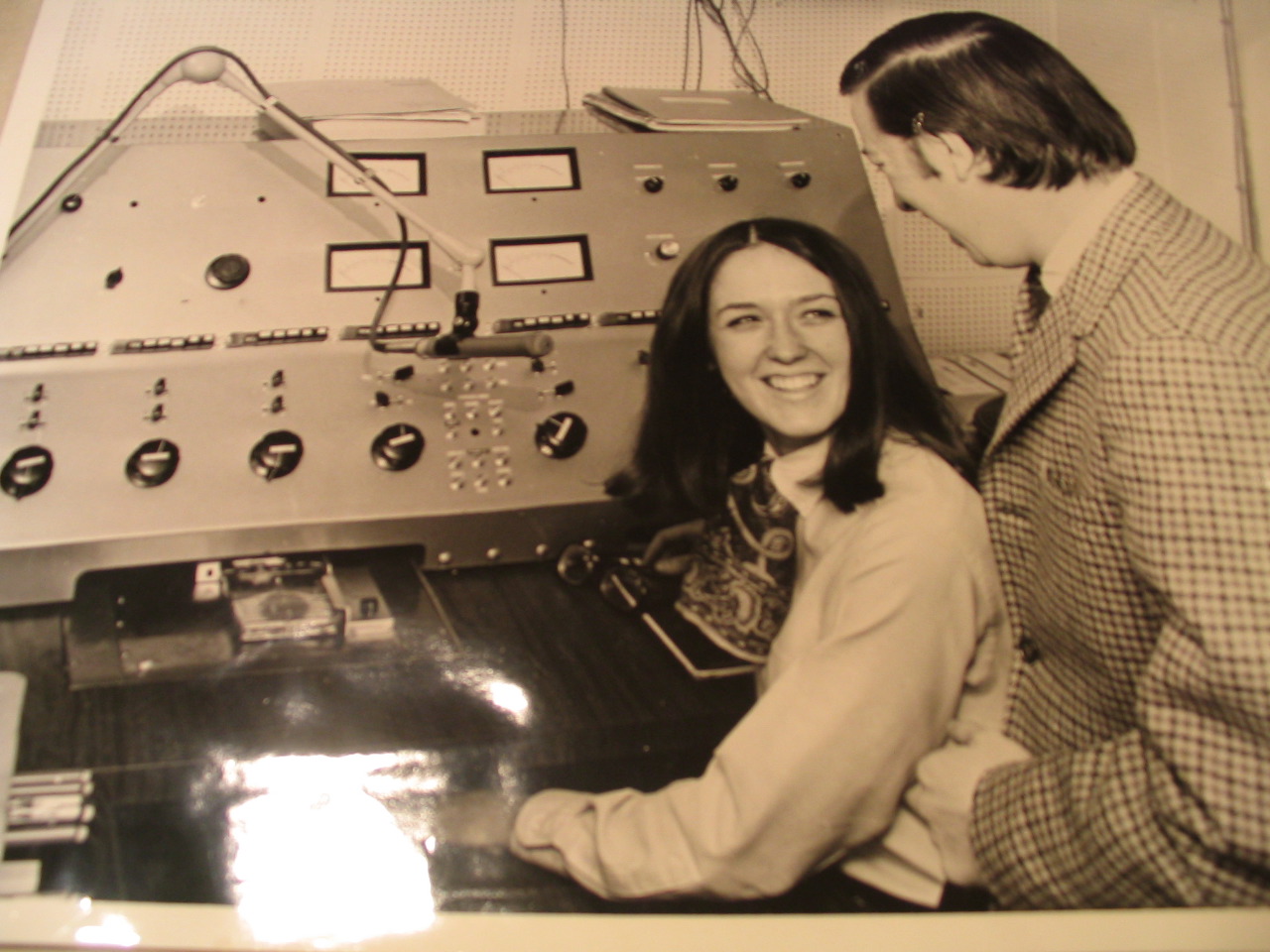 Watch 1980s video clip of WWUH in the News!

When the University of Hartford was incorporated just over 50 years ago by business and community leaders, they envisioned a center of education and culture for Greater Hartford. Read more...
Persons with disabilities who wish to access the WWUH Public File may contact John Ramsey at: ramsey@hartford.edu
Sunday Afternoon at the Opera
by administrator on Tue, 08/24/2010 - 8:18pm
YOUR LYRIC THEATER PROGRAMMING
WITH HOST KEITH BROWN
FOR THE MONTHS OF
March and April 2010
SUNDAY March 7th: Charpentier, David et Jonathas. The influence of the Italian immigrant composer Jean Baptiste Lully was so overwhelming upon the Royal French court that no native born French composer in the reign of Louis XIV could get an opera of his own performed before the king. Only after Lully died in 1687 did the field become open once again to French opera composers of merit. One of the best of them, Mark Antoine Charpentier (1643 - 1704), wrote a Lullian-style opera on a Biblical subject for performance at the Jesuit college in Paris, where he was musical director. This was David et Jonathas (1688), which was intended as a special Lenten entertainment for his churchly patrons. It is the only surviving example of "sacred lyric tragedy" from the era of the Sun King. The one existing copy of the score for David et Jonathas is corrupt, with a lot of transcribing mistakes and actual gaps running into many bars of music. Michel Corboz, a pioneer in the authentic recreation of baroque music, painstakingly reconstructed David et Jonathas for a staged revival of the work by Opera de Lyon in 1981. Corboz conducts the English Bach Festival Baroque Orchestra and a cast of French singers, as recorded for the French Erato label. Erato made this recording available again in CD format on two silver discs in its "Libretto" series. I last broadcast David et Jonathas on Sunday, March 14, 1993.
Sunday, March 14TH: Mendelssohn, Paulus. Felix Mendelssohn-Bartholdy completed two oratorios, Elias or Elijah (1846) and Paulus or St. Paul (1836). Elijah is much better known, with a considerable discography. At Easter of 1996 I broadcast the Telarc CD recording of it, with Robert Shaw and the Atlanta Symphony Orchestra and Chorus. The earlier work, Paulus, is Mendelssohn's successful experiment in combining the eighteenth century oratorio traditions of Bach and Handel with the new romantic style of the nineteenth century. It was Mendelssohn who revived the Bach St. Matthew Passion at Berlin in 1829 and in so doing began the general revival of J.S. Bach's music in modern times. Mendelssohn was consciously trying to follow in the master's footsteps. Paulus/St. Paul has lately received more attention on disc. On Easter Sunday, March 31, 2002 I presented the Chandos recording of Paulus with Richard Hichox conducting the BBC National Chorus and Orchestra of Wales. (A Musical Heritage Society release in the US.) The German label Hännssler/Profil came out with a period instrument recording of Paulus in 2008. Doris Hagel directs the players of the Capella Weilburgensis and the singers of the Weilburg Schlosskirche Kantorei; sung in the original German.
Sunday, march 21st: Haydn, Die Sieben Letzte Worte, Stabat Mater. Lenten programming continues on this fifth and last Sunday before Holy Week with two rarely heard recorded choral works of Franz Josef Haydn. Die Sieben Letzte Worte, ("The Seven Last Words of Christ," 1786) is better known in a purely instrumental version for string quartet. The oratorio version that came before it Haydn wrote on commission from the Cathedral of Cadiz in Spain. Every year the Cathedral called for a new oratorio to be performed, not in the church proper, but in the Santa Cuero grotto, where it would be part of Good Friday rites. The composition posed a challenge to Haydn. It had to be written in the form of seven separate adagio movements. How to make so much slow music interesting to listen to? Haydn decided to end the sequence with a brief but dramatic and descriptive "earthquake" movement when Jesus dies upon the cross. (Wagner, by the way, knew this music and much admired it.) We'll hear the "Seven Words" oratorio as recorded in 2002 with Nicol Matt leading the Palitinate Chamber Orchestra of Mannheim and the Chamber Choir of Europe, with four vocal soloists.
Haydn's setting of the Latin devotional poem Stabat Mater is a very early work in his ouevre, dating from 1767 shortly after he was appointed Kapellmeister to the Hungarian Prince Esterhazy. Many composers before and after Haydn set the Stabat Mater. He had to compete with Pergolesi's setting from 1736, still very popular all over Europe. Haydn's Stabat is composed in similar Neapolitan style: a string of various numbers, solo arias alternating with choruses. The distinguished Haydn scholar H.C. Robbins Landon says of this work, "There are moments when we feel that the composer has completely penetrated the sense of the text... establishing its composer as a first rate writer of vocal music." (Haydn's Chronicle and Works, Vol. II p.245.) This Stabat was Haydn's first large-scale vocal composition to appear in print. We hear it, also relatively recently recorded with Frieder Bernius conducting the Wurttemberg Chamber Orchestra and Stuttgart Chamber Chorus, with four solo singers. The two recordings, "The Seven Last Words" and the Stabat Mater were taken up in 2008 into a massive 150 CD compendium Haydn Edition release from Brilliant Classics.
Sunday, MarcH 28TH: Palm Sunday Telemann, Brockes' Passion. One of the single most prolific composers in the history of Western art music, George Phillip Telemann composed 1700 (!) church cantatas, at least 27 settings of the Passion and six other oratorios, a recording of one of them, Der Tag des Gerichts ("The Day of Judgement," 1762), I broadcast on Sunday, January 11, 1987. Like many other composers of the baroque era Telemann wrote music for the popular German language Passion text by Barthold Heinrich Brockes. Handel famously set Brockes' Passion twice, employing both times the same Hungaroton LPs (Sundays March 17, 1991 and April 5, 2009). Now you get to hear Telemann's take on the Brockes text in a brand new recording from French Harmonia Mundi. Rene Jacobs has given us so many fine historically-informed recorded interpretations of opera and oratorio of the eighteenth century. He leads the period instrument players of the Akademie für Alte Musik Berlin and the RIAS Radio Berlin Chamber Chorus with the six solo singers. Telemann's Brockes Passion was released in 2009 onto HM compact discs.
Sunday, april 4th: I have broadcast Sir Edward Elgar's The Dream of Gerontius (1900) five times before over three decades at Easter. It has become one of my lyric theater broadcasting traditions; and with good reason. With its libretto taken from English Catholic Cardinal Newman's mystical poem about death and transfiguration, it's the obvious programming choice for the highest of all Christian holy days. All the significant British conductors of the latter twentieth century have given us recordings of Gerontius. Elgar himself conducted portions of his oratorio for very early electric recordings made in 1927. I've broadcast those historic recordings, as well as the first complete recording of the work made in 1945 with Sir Malcolm Sargeant in charge. This time around we listen to Alexander Gibson's take on Gerontius. He leads the Scottish National Orchestra and Chorus with tenor Robert Tear as Gerontius, also baritone Benjamin Luxon and contralto Alfredo Hodgson. CRD Records issued this interpretation on two LPs in 1976.
Sunday, april 11TH: Verdi, Nabucco. Giuseppe Verdi's third Opera, Nabucco (1842), is truly a milestone in his nascent career as a composer. Oberto (1839) was an encouraging success on the boards at La Scala, but his second Opera, Un Giorno di Regno (1840), was a disaster. Verdi vowed never again to write for the lyric theater. The impresario Merelli prevailed upon the young Verdi to try one more time. The result was a work of genius not to be equaled for the rest of the decade, until perhaps Lusia Miller (1849) or certainly Rigoletto (1851). Nabucco is actually a contraction of the name Nebuchadnezzar. The libretto of the opera is drawn from episodes in the Old Testament dealing with the Babylonian captivity of the Hebrew nation. Tito Gobbi sings in the title role as the ill-fated King of Assyria. He's been called the greatest Italian baritone of all time, and his dramatic interpretations of Verdi's male characters have never been surpassed. In 1966, when he was at the height of his powers, he recorded Nabucco for Decca/London. Lamberto Gardelli led the Vienna Opera Orchestra and Chorus of the Vienna State Opera. I last broadcast these three London stereo LPs on Sunday, September 11, 1988.
Sunday, april 18TH: Adams, Nixon in China. There will be an awful lot of operas - certainly American operas - of the second half of the twentieth century that will soon be forgotten. But one particular American opera may well stand the test of time and that is John Adams' is Nixon in China (1987). It continues to be performed all over the place. It was revived yet again in 2008 in special presentation during the National Performing Arts Convention in Denver, Colorado. The performance was given in the Ellie Caulkins Opera House in Denver by Opera Colorado in celebration of its twenty fifth anniversary as an arts organization. Marin Alsop directs the Colorado Symphony Orchestra and Opera Colorado Chorus. Heard in the title role is baritone Robert Orth. This American operatic star has portrayed several famous historical figures on the lyric stage. I remember him especially for portraying Harvey Milk, the gay rights pioneer and martyred San Francisco city supervisor, in Stewart Wallace's 1994 operatic treatment. The world premiere Teldec recording of Harvey Milk went over the air on my program on Sunday, June 20, 1999. Then Orth was cast in the leading role as the architect Frank Lloyd Wright in Daron Hagen's Shining Brow (1993), as recorded for the Naxos label in 2006. Shining Brow I broadcast earlier this year on Sunday, January 17. I have also broadcast Nixon in China once before in a different recording for Elektra/Nonesuch (Sunday, September 4, 1988).

Sunday, april 25th: Pelleas et Melisande (1902) was Claude Debussy's only excursion into full-fledged operatic form. (He made a mass of sketches for another opera to be called Cid which never amounted to anything.) Pelleas is a product of Debussy's youth going back as early as 1889, when he saw, and was much impressed, by a production of Wagner's Tristan und Isolde at Beyreuth. After a fairly successful premiere Debussy continued revising his Opera until 1907, by which time it was becoming known throughout Europe. Pelleas is not at all in Wagner's vein of music drama. Like Tristan, however, it portrays in lyric form a page out of the literature of medieval courtly love. Pelleas has a not-so-courtly extramarital affair with the wife of his own, much older, half brother. Maurice Maeterlinck's tragic drama is set forth in the haunting melodic phrases and pastel tonal colorations so characteristic of Debussy's impressionistic style. He took great care to fit the music to the accents of the French language. It has been almost an entire quarter of a century since I last broadcast this work. Back on Sunday, October 13, 1985 I used an LP recording made with the musical resources of the Royal Opera House, Covent Garden, with Pierre Boulez conducting. That was a vintage studio recording from the 1960s. Today you hear Pelleas and Melisande taped live in performance at the Glyndebourne opera house in the summer of 1963. Vittorio Cui is in the pit directing the Royal Philharmonia Orchestra and the Glyndebourne Festival Chorus. Pelleas is tenor Hans Wilbring, Melisande soprano Denise Deval. Historic recorded performances from Glyndebourne are now being issued on silver disc under the opera house's own record label.
In this two-month period of programming I drew upon only one recording from my personal record collection: the Erato CD set of Charpentier's David et Jonathas. All the other featured selections are taken from our station's ever-growing library of classical music on disc. Thanks again this go-round to Vickie Hadge of Virtually Done by Vickie for the preparation of these notes for publication.