2023 Anorak design

Donate to The WWUH Endowed Scholarship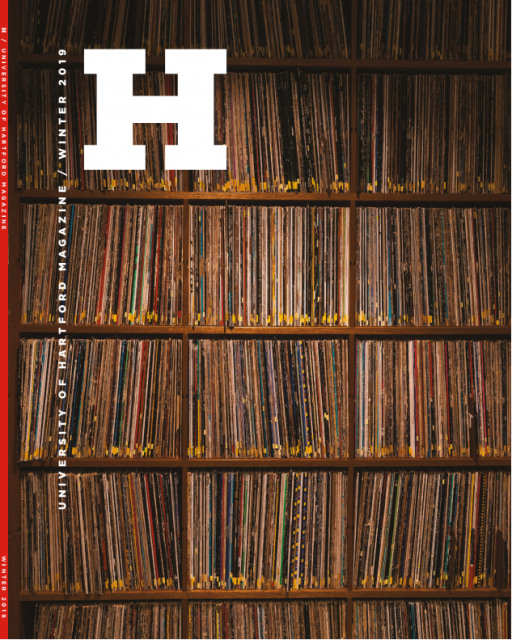 When the University of Hartford was incorporated just over 50 years ago by business and community leaders, they envisioned a center of education and culture for Greater Hartford. Read more...
Persons with disabilities who wish to access the WWUH Public File may contact John Ramsey at: ramsey@hartford.edu
WWUH Community Affairs Programming
9/11 Wake-Up Call - A show that explores the many unanswered questions surrounding 9/11 that the corporate media ignores. You'll hear speeches and interviews by key figures in the 9/11 Truth Movement and be kept informed of the latest developments, books, films and events. Produced by Cheryl. (Recent programs archived at http://www.radio4all.net/. Search on "9/11 Wake-Up Call".)
Wednesday, 12 noon - 12:30 p.m. and 8:00 p.m. - 8:30 p.m.
Alternative Radio - Interviews and speeches from alternative sources and alternative information, produced by David Barsamian.
Monday, 12 noon - 1:00 p.m.
Black Agenda Radio - A weekly program of news, commentary, and analysis from the Black Left. Produced by Glen Ford.
Tuesday, 8:00 - 9:00 p.m.
Building Bridges - Mimi Rosenberg, Ken Nash, and guests bring "your community and labor report," covering issues that affect workers and others. Wednesday, 12:30 - 1:00 p.m.
Counterspin - Learn how to talk back to your radio and TV! Alternative views on mass media produced by Fairness and Accuracy in Reporting (F.A.I.R.).
Tuesday, 12:30 - 1:00 p.m.
Gay Spirit - Greater Hartford's only gay news program featuring contemporary issues, music, and special guests.
Thursday, 8:30 - 9:00 pm
Making Contact- A program about activists and social change.
Thursday, 7:00 - 7:30 p.m.
New World Notes - New perspectives on American government, foreign policy, media, and culture from a variety of sources. Produced by Kenneth Dowst.
Note: To hear or download archived installments, click on radio4all.net
Tuesday, 12 noon - 12:30 p.m. and Wednesday, 8:30 - 9:00 p.m.
Project Censored - An extension of the work Project Censored began in 1976 celebrating independent journalism while fighting media censorship and supporting a truly free press. The program focuses on The News That Didn't Make the News.
Thursday, 12:00 - 1:00 p.m.
Radio Ecoshock - A weekly radio program and podcast syndicated to over 75 college, community and commercial radio stations on three continents.
Monday, 8:00 - 9:00 p.m.
This Way Out - The international gay and lesbian news magazine.
Thursday, 8:00 p.m. - 8:30 p.m.

TUC Radio- From San Fancisco: A show about the global village and the global pillage.
Friday, 12:30 - 1:00 p.m.