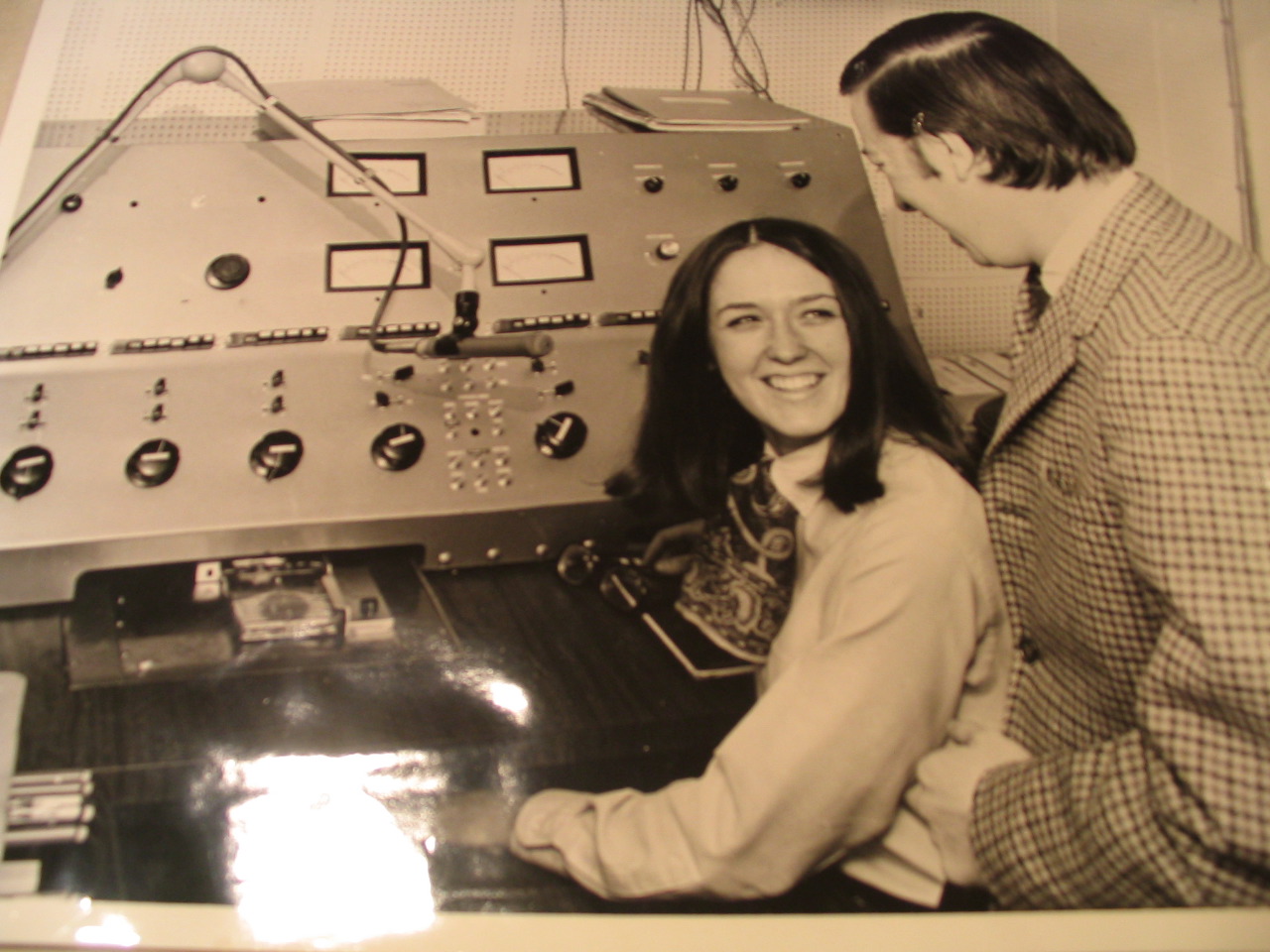 Watch 1980s video clip of WWUH in the News!

When the University of Hartford was incorporated just over 50 years ago by business and community leaders, they envisioned a center of education and culture for Greater Hartford. At its core, it would be a university for the community created by the community.
The University has come a long way since its humble beginnings on Hartford's last remaining farm, evolving from a local school for commuters into a comprehensive university that attracts students from throughout the world. Yet it remains true to its original mission of serving as a valued resource for individuals, families, businesses, and communities throughout the Hartford region, offering hundreds of programs that serve the University and its neighbors every day. For over 45 years listener supported WWUH has served an important role in the University's community service mission.
WWUH Community Affairs Programming
9/11 Wake-Up Call - A show that explores the many unanswered questions surrounding 9/11 that the corporate media ignores. You'll hear speeches and interviews by key figures in the 9/11 Truth Movement and be kept informed of the latest developments, books, films and events. Produced by Cheryl. (Recent programs archived at http://www.radio4all.net/. Search on "9/11 Wake-Up Call".)
Wednesday, 12 noon - 12:30 p.m. and 8:00 p.m. - 8:30 p.m.
Alternative Radio - Interviews and speeches from alternative sources and alternative information, produced by David Barsamian.
Monday, 12 noon - 1:00 p.m.
Beyond the Classroom - Interviews with members of the faculty and staff of the University of Hartford about their research activities and their work on behalf of the University and the community-at-large. Produced by David Schonfeld.
Thursday, 12 noon - 12:30 p.m. and 7:30-8:00 p.m.
Black Agenda Radio - A weekly program of news, commentary, and analysis from the Black Left. Produced by Glen Ford.
Tuesday, 8:00 - 9:00 p.m.
Building Bridges - Mimi Rosenberg, Ken Nash, and guests bring "your community and labor report," covering issues that affect workers and others. Wednesday, 12:30 - 1:00 p.m.
Counterspin - Learn how to talk back to your radio and TV! Alternative views on mass media produced by Fairness and Accuracy in Reporting (F.A.I.R.).
Tuesday, 12:30 - 1:00 p.m.
Explorations - Every week Dr. Michio Kaku gives us new insight into the world of science.
Sunday, 4:30 - 5:30 pm
Gay Spirit - Greater Hartford's only gay news program featuring contemporary issues, music, and special guests.
Thursday, 8:30 - 9:00 pm
Making Contact- A program about activists and social change.
Thursday, 12:30 - 1:00 p.m.
New Focus - 30-minute alternative news & views presented by Mike DeRosa.
Friday, 12 noon - 12:30 p.m.
New World Notes - New perspectives on American government, foreign policy, media, and culture from a variety of sources. Produced by Kenneth Dowst.
Note: To hear or download archived installments, click on radio4all.net
Tuesday, 12 noon - 12:30 p.m. and Wednesday, 8:30 - 9:00 p.m.
Radio Ecoshock - A weekly radio program and podcast syndicated to over 75 college, community and commercial radio stations on three continents.
Monday, 8:00 - 9:00 p.m.
Soap Box - Rob Tyrka interviews progressive authors and activists.
First Thursday of each month, 12:30 - 1:00 p.m.
This Way Out - The international gay and lesbian news magazine.
Thursday, 8:00 p.m. - 8:30 p.m.

TUC Radio- From San Fancisco: A show about the global village and the global pillage.
Friday, 12:30 - 1:00 p.m.