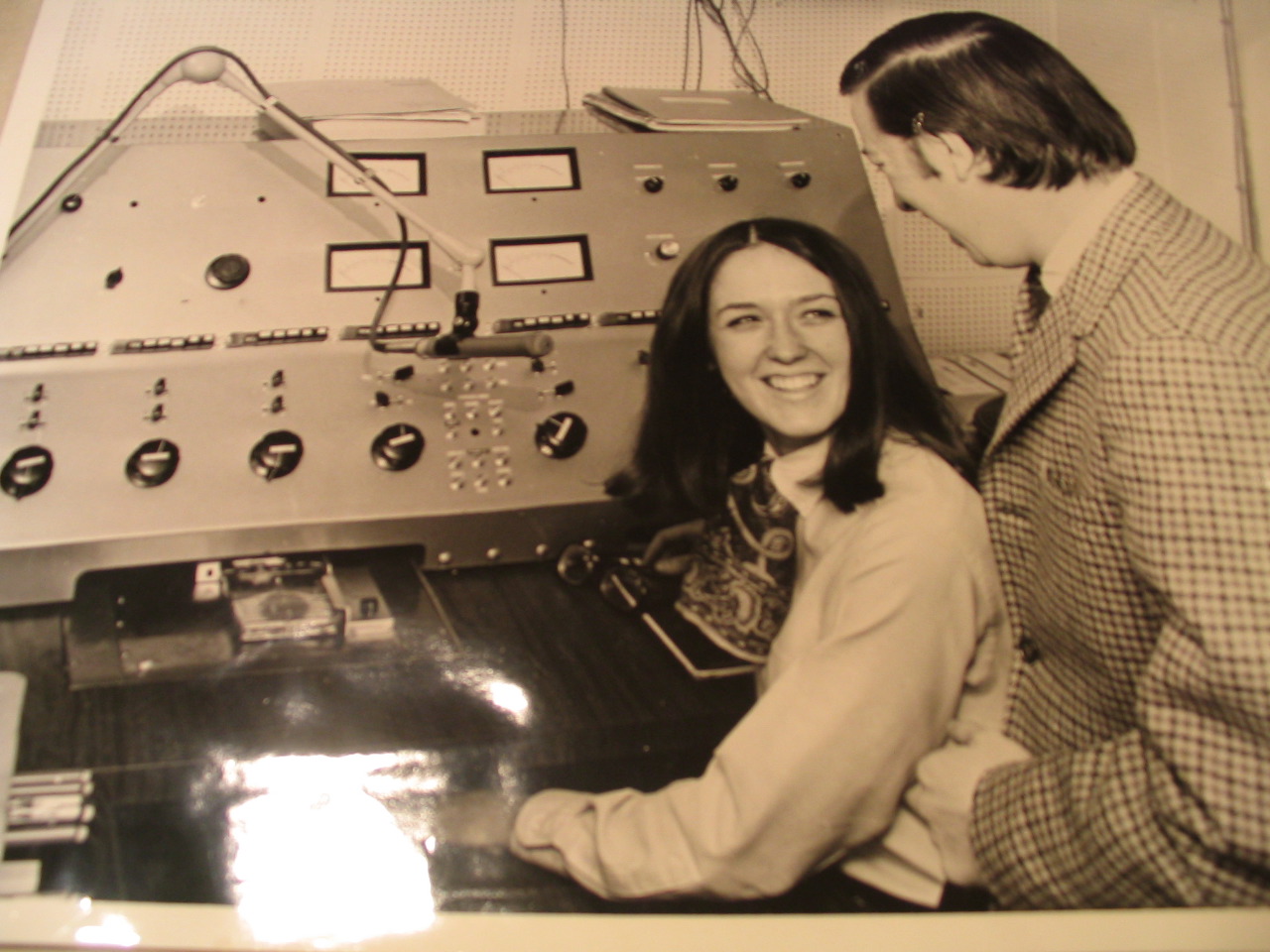 Watch 1980s video clip of WWUH in the News!

When the University of Hartford was incorporated just over 50 years ago by business and community leaders, they envisioned a center of education and culture for Greater Hartford. Read more...
Persons with disabilities who wish to access the WWUH Public File may contact John Ramsey at: ramsey@hartford.edu
New World Notes - The Top Ten
This week on New World Notes: radio program #315, March 18, 2014, from 12:00 to 12:30 p.m. (and on Wednesday from 8:30 to 9:00 p.m.), host Kenneth Dowst proposes his own "Top Ten" list.
Social satire, often comic. Let the corporate media fret about the Top 10 fashion blunders, TV bloopers, waist-trimming foods, tennis players, and the like. WE'LL read or play recordings of more oddball Top-10 lists:
(a) Quotations, 2000-2009; (b) Reasons to visit New Zealand; (c) High-level political sex scandals (Bill & Monica didn't even make the list!); and--this ya gotta hear--(4) Military combat rifles.
I add a few footnotes but--honest!--I didn't make ANY of this stuff up.
This program is a replay of NWN #101 (Feb. 2010).
It's the station's semi-annual Pledge Marathon time. New World Notes's hour-long live broadcast (Tuesday, March 18, noon to 1 PM Eastern time) will include The Top Ten and more. Call between noon and 1 to make a pledge, and I'll thank you on-air (unless you prefer otherwise). To make a pledge, call 1-800-444-9984. You can also pledge securely online.
At the end of the show I lie about the name of WWUH's station manager. It's actually John Ramsey, not Conrad. But I wanted to end with a bit of the song, "We Love You, Conrad." No composer--not even Jackson Browne--would give a song a title as dull as "We Love You, John." Sorry. Blame Mrs. Ramsey.
New World Notes is produced under the auspices (Latin for "benign neglect") of WWUH-FM, a community service of the University of Hartford.
WHUS 91.7 (Storrs, CT) has changed its program schedule. The station now broadcasts New World Notes on Fridays at 10:30 AM. See the complete schedule.
New World Notes is now carried by nonprofit, community-supported station WGIG-FM 104.9 in Modesto, California and also on KHCF-FM, in Gilroy, California; and by WAZU-FM in Peoria, Illinois. See listings, below, for details.
You can listen to any installment of New World Notes online or else download it (as an mp3 audio file) for later listening. The show is archived at both A-Infos Radio Project and (from #90 onwards) the Internet Archive. Either link should get you a reverse-chronological listing of available installments. Or browse the show's Web site: Each installment has a page; each page has links to the recorded audio; and a handy table of contents will quickly find the installment you want.
Series overview: Political and social commentary in a variety of genres. Exploring the gap between what we want--and what they're trying to make us settle for.
Catch New World Notes (all times Eastern):
Any time: Listen to or download any installment. Just go to New World Notes and click a link to the audio at the top of the page. (Every installment has a page on the Web site, and every page has links to the audio.)