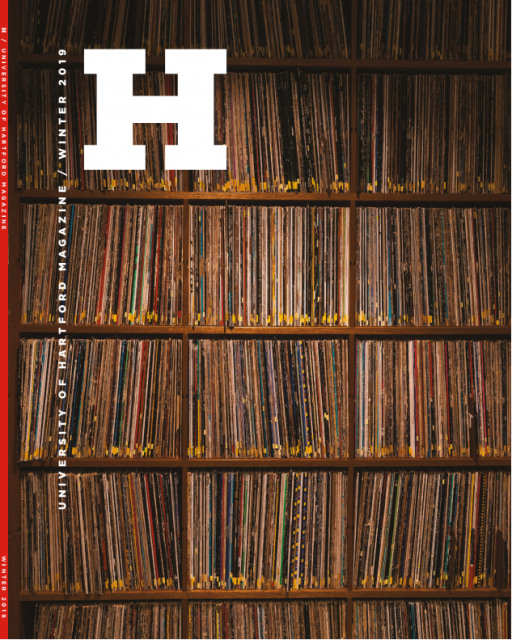 When the University of Hartford was incorporated just over 50 years ago by business and community leaders, they envisioned a center of education and culture for Greater Hartford. Read more...
Persons with disabilities who wish to access the WWUH Public File may contact John Ramsey at: ramsey@hartford.edu
Sunday Afternoon at the Opera - Wagner: Das Rheingold
Sunday Afternoon at the Opera host Keith Brown writes:
The last time I broadcast this the first part of the tetralogy known as "The Ring Cycle" was well over a quarter of a century ago, on Sunday, May 26, 1985. I presented the old early stereo London LP's originally issued in 1958. (The LPs are still in our station's classics collection.) This was the first installment of Decca's grand project: the world's first complete studio-recorded "Ring" with continuity of cast, chorus and orchestra, and under the overall interpretive direction of one conductor: Georg Solti. Solti led the Vienna Philharmonic, and the cast included soprano Kirsten Flagstad and many other now legendary Wagnerian singers of the mid twentieth century.
This Sunday I present something to rival in its sonic splendor Decca's landmark Solti Ring Cycle. The German label Pentatone has put forward its own cycle of the best known Wagner operas including the four Ring of the Nibelungen group, these releases aiming at the year 2013, which marks the two hundredth anniversary of the birth not only of Richard Wagner, but also of Giuseppe Verdi, the other one of the two greatest opera composers of the nineteenth century. All of the Wagner operas in the Pentatone series are conducted by Marek Janowski. In all cases he directs the Radio Berlin Symphony Orchestra and Chorus. All the operas were recorded in live broadcast concert performances from the Philharmonie Hall in Berlin.
Das Rheingold was broadcast on November 22, 2012. One of the leading Wagnerian heldentenors of our time, Christian Elsner, is heard as the Teutonic trickster deity, Loge. As many of the Pentatone Wagner releases that our station's classical music collection has acquired I have endeavored to put over the air, but some of Wagner's recorded operas are so long they won't fit into my three-and-a-half-hour timeslot. Das Rheingold, however, fits quite nicely.