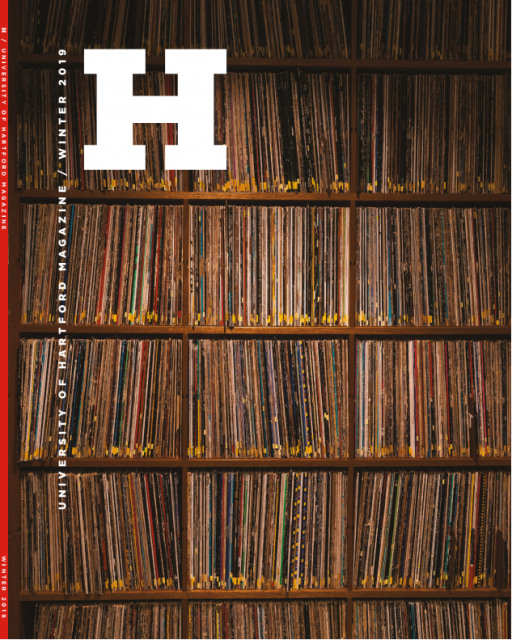 When the University of Hartford was incorporated just over 50 years ago by business and community leaders, they envisioned a center of education and culture for Greater Hartford. Read more...
Persons with disabilities who wish to access the WWUH Public File may contact John Ramsey at: ramsey@hartford.edu
New World Notes - Vermont Yankee, Farewell (Sort of)
This week on New World Notes: radio program #290, September 24, 2013, from 12:00 to 12:30 p.m., host Kenneth Dowst shares some good news on the energy front.
What is perhaps New England's most ancient, decrepit, and accident-prone nuclear power plant--Vermont Yankee--will cease operation by the end of 2014. That's the good news.
The bad news is that all of its deadly radioactive material will be staying right where it is--cooling off--on the banks of the Connecticut River--for the next 60 years.
And the really odd news is that the closing wasn't caused by anti-nuclear activists or by the best efforts of the Vermont legislature (which has been trying and failing to kill the plant for the past three years). According to the plant's corporate owner, the closing was strictly a business decision.
This week New World Notes will have an update on the closing. Then we'll hear Dr. Helen Caldicott's powerful and funny talk on why Vermont Yankee has to go (and the rest of the lot as well). Caldicott spoke in Brattleboro, VT, in April 2009.
New World Notes is produced under the auspices (Latin for "long-suffering sighs") of WWUH-FM, a community service of the University of Hartford.
You can listen to any installment of New World Notes online or else download it (as an mp3 audio file) for later listening. The show is archived at both A-Infos Radio Project and (from #90 onwards) the Internet Archive. Either link should get you a reverse-chronological listing of available installments. Or browse the show's Web site: Each installment has a page; each page has links to the recorded audio; and a handy table of contents will quickly find the installment you want.
Series overview: Political and social commentary in a variety of genres. Exploring the gap between what we want--and what they're trying to make us settle for.
Catch New World Notes (all times Eastern):
Any time: Listen to or download any installment. Just go to New World Notes and click a link to the audio at the top of the page. (Every installment has a page on the Web site, and every page has links to the audio.)
Recent shows include:
#287 - Obey and Keep Calm, Part 1

#286 - The Costs of Empire, Part 2

#285 - The Costs of Empire, Part 1

#284 - Surveillance Then and Now

#283 - Dog Day Afternoon at the Movies

#282 - More Things Fall Apart