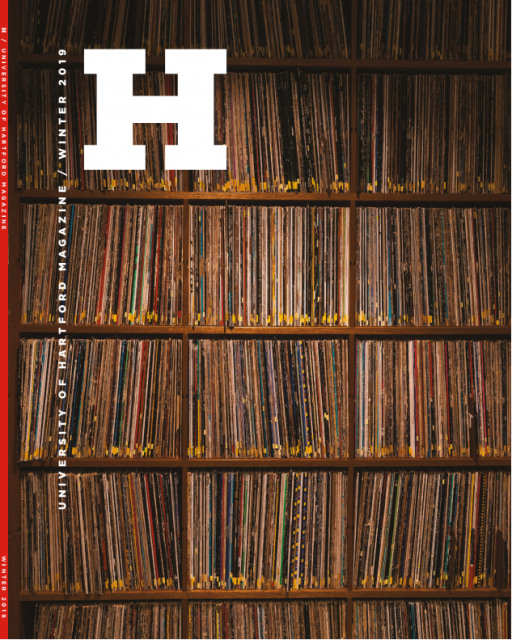 When the University of Hartford was incorporated just over 50 years ago by business and community leaders, they envisioned a center of education and culture for Greater Hartford. Read more...
Persons with disabilities who wish to access the WWUH Public File may contact John Ramsey at: ramsey@hartford.edu
New World Notes - Obey and Keep Calm (Part 1 of 2)
This week on New World Notes: radio program #287, September 3, 2013, from 12:00 to 12:30 p.m., host Kenneth Dowst excerpts the soundtracks of films by Temujin Doran.
The propaganda barrage preceding the U.S. attack on Syria has begun. So all the more timely is Temujin Doran's new film, Obey: How the Rise of Mass Propaganda Killed Populism.
It's about the military, political, and economic crimes of the Corporate State. It features readings from from Chris Hedges' 2010 book, Death of the Liberal Class.
We'll hear the first half of Obey and then--to cheer things up a bit--a sweet short film by Doran explaining the slogan, "Keep calm and carry on."
Next week: the second half of Obey.
New World Notes is produced under the auspices (Latin for "spreading chestnut tree") of WWUH-FM, a community service of the University of Hartford.
You can listen to any installment of New World Notes online or else download it (as an mp3 audio file) for later listening. The show is archived at both A-Infos Radio Project and (from #90 onwards) the Internet Archive. Either link should get you a reverse-chronological listing of available installments. Or browse the show's Web site: Each installment has a page; each page has links to the recorded audio; and a handy table of contents will quickly find the installment you want.
Series overview: Political and social commentary in a variety of genres. Exploring the gap between what we want--and what they're trying to make us settle for.
Catch New World Notes (all times Eastern):
Any time: Listen to or download any installment. Just go to New World Notes and click a link to the audio at the top of the page. (Every installment has a page on the Web site, and every page has links to the audio.)
Recent shows include:
#286 - The Costs of Empire, Part 2

#285 - The Costs of Empire, Part 1

#284 - Surveillance Then and Now

#283 - Dog Day Afternoon at the Movies

#282 - More Things Fall Apart