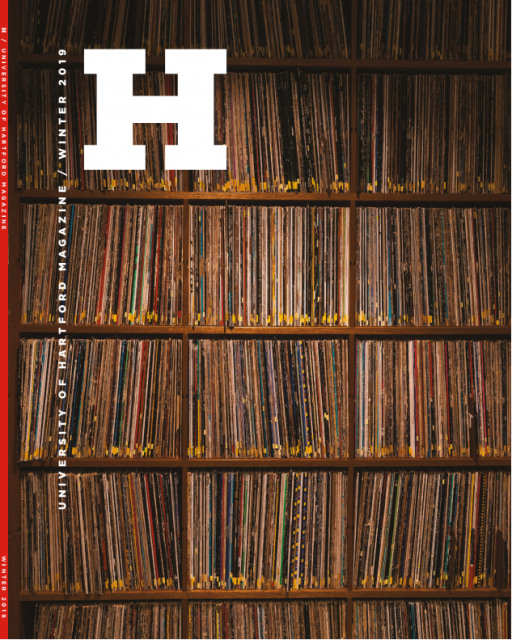 When the University of Hartford was incorporated just over 50 years ago by business and community leaders, they envisioned a center of education and culture for Greater Hartford. Read more...
Persons with disabilities who wish to access the WWUH Public File may contact John Ramsey at: ramsey@hartford.edu
Sunday Afternoon at the Opera - Mozart: La Clemenza di Tito
Sunday Afternoon at the Opera host Keith Brown writes:
La Clemenza di Tito ("The Mercy of Titus") was Mozart's last opera, written immediately after "The Magic Flute". It's difficult to believe that this Italian opera seria once ran a close second in popularity to Die Zauberflöte. After its successful premiere at Prague in 1791 for the coronation festivities of the new Austrian emperor, it was produced again and again throughout Europe up to about 1830; then it disappeared from the repertoire.
Before Mozart, at least a dozen eighteenth century composers had used the same old hackneyed old libretto derived from Metastasio. Mozart's librettist, Caterino Mazzola, much improved upon Metastasio and streamlined his verse to serve the requirements of a later age. Mozart worked his musical magic, captivating the ear with melodies of classic beauty. In the latter half of the twentieth century Mozart's final operatic masterpiece was revived onstage and recorded, too. On Sunday, May 8, 1986 I presented a 1968 London LP recording of Mozart's "mercy opera" in its Vienna State Opera production, with István Kertész conducting.
More perhaps than any other modern interpreter, René Jacobs has succeeded in bringing out the magic in Mozart's operatic scores. His historically informed interpretation of Le Nozze di Figaro for French Harmonia Mundi won highest praise in 2004. Jacobs' equally praiseworthy interpretation of La Clemenza di Tito I aired on Sunday, January 21, 2007. The Jacobs/Harmonia Mundi recording could scarcely be bettered for historical authenticity.
Or could it? Compare it today with the recording made live in concert performance in London in 1993, with John Eliot Gardiner, one of the pioneers of period instrument performing practice, on the podium. Gardiner conducts the period instrumental ensemble he founded, the English Baroque Soloists, and the Monteverdi Choir. The merciful Roman emperor Tito Vespasiano is English tenor Anthony Rolfe Johnson. The recordings Gardiner made of seven Mozart operas for Deutsche Grammophon/Archiv Produktion between 1987-98 were gathered up into an eighteen CD compilation. La Clemenza di Tito takes up two discs in the 2011 Archiv boxed set, which resides in our WWUH classics record library. Over the past couple of years you have already heard five other Gardiner Mozart operas included in this set. Thanks to Bob Walsh for substituting for me in today's presentation.