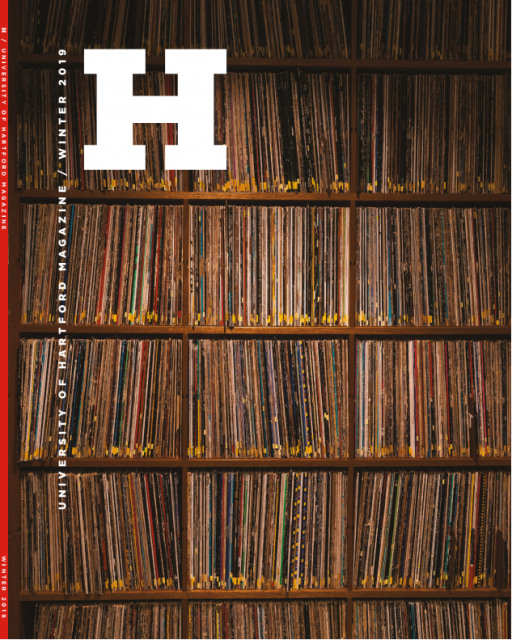 When the University of Hartford was incorporated just over 50 years ago by business and community leaders, they envisioned a center of education and culture for Greater Hartford. Read more...
Persons with disabilities who wish to access the WWUH Public File may contact John Ramsey at: ramsey@hartford.edu
Sunday Afternoon at the Opera - Harbison: The Great Gatsby
Sunday Afternoon at the Opera host Keith Brown writes:
I always try to present an American opera on the Sunday of the Labor Day holiday weekend. I would prefer the story of the opera should deal with the lives of common American working folk. This time around, however, the story concerns the American "leisure class" in the era of the "Roaring Twenties."
By now just about everybody has seen Leonardo DiCaprio starring in the latest movie adaptation of F. Scott Fitzgerald's novel The Great Gatsby. Get ready for Gatsby the opera, the creation of one of our leading American contemporary composers, John Harbison (b. 1938). At the beginning of this year, on Sunday, January 13, I broadcast Harbison's operatic adaptation of one of Shakespeare's plays, Winter's Tale (1974).
Harbison routinely prepares his own librettos from their literary sources. The Great Gatsby is no exception. It was commissioned by the Metropolitan Opera to celebrate conductor James Levine's twenty five years of service to America's preeminent opera house. The Great Gatsby was recorded live in performance at the Met on New Year's Day, 2000, and was broadcast live on the radio.
The world premiere recording of Harbison's Gatsby had to wait fully a decade for release on three compact discs courtesy of the Met's own record label. James Levine, of course, is directing the Met's orchestra and chorus. Jay Gatsby is tenor Jerry Hadley, joined by soprano Dawn Upshaw as Gatsby's elusive ideal Daisy. The late great mezzo Lorraine Hunt Lieberson is heard as Myrtle Wilson. Harbison's score calls for an onstage 1920's jazz band and jazz singer. He even provides them with a vintage radio broadcast sequence.
The CD recording of The Great Gatsby comes on loan for broadcast from Rob Meehan, former classics deejay here at WWUH and a specialist in the alternative musics of the twentieth and twenty first centuries.