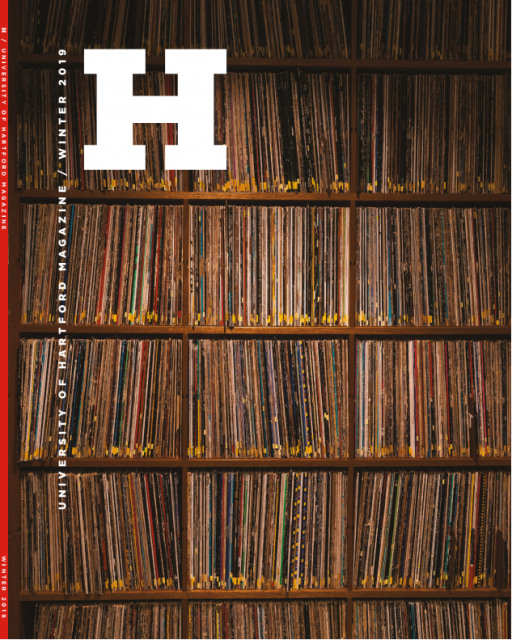 When the University of Hartford was incorporated just over 50 years ago by business and community leaders, they envisioned a center of education and culture for Greater Hartford. Read more...
Persons with disabilities who wish to access the WWUH Public File may contact John Ramsey at: ramsey@hartford.edu
New World Notes - Dave Zirin on American Football
This week on New World Notes: radio program #243, October 23, from 12:00 to 12:30 p.m., host Kenneth Dowst excerpts a talk by Dave Zirin on American Football.
For many people, sports offers a welcome respite from politics and economics. But sports journalist Dave Zirin has come to see that the world of sports is not immune from the big forces that determine the rest of American life. In fact, professional sports are a laboratory of the struggle between capital and labor. The uproar over football referrees is only one recent example.
Dave Zirin is an American political sportswriter who is currently the sports editor for The Nation. He has authored a number of books, including A People's History of Sports: From Bull-Baiting to Barry Bonds, Chicago: Haymarket Books, 2008.
In this recorded talk, the noted sports commentator tells of the upper-class origins of American football; its connections with "muscular Christanity" and with 19th century US imperialism. The game has always been violent and has caused countless player injuries and deaths--but Zirin argues against those who would ban the sport. Zirin's solution: for all jobs--including NFL football--support the workers in their struggle to control workplace rules and working conditions. A witty and interesting talk.
New World Notes is produced under the auspices (Latin for "table") of WWUH-FM, a community service of the University of Hartford.
You can listen to any installment of New World Notes online or else download it (as an mp3 audio file) for later listening. The show is archived at both A-Infos Radio Project and (from #90 onwards) the Internet Archive. Either link should get you a reverse-chronological listing of available installments. Or browse the show's Web site: Each installment has a page; each page has links to the recorded audio; and a handy table of contents will quickly find the installment you want.
Series overview: Political and social commentary in a variety of genres. Exploring the gap between what we want--and what they're trying to make us settle for.
Coming soon (Tuesday air debut dates shown)
October 30 -- The Surprising Power of the People
Catch New World Notes (all times Eastern):
Tuesdays, Noon to 12:30 PM, WWUH FM 91.3 (West Hartford, CT)
Tuesdays, Noon to 12:30 PM, WAPJ FM 89.9 and 105.1 (Torrington, CT)
Saturdays, 1:00-1:30 PM, KRFP FM 92.5, Radio Free Moscow (Moscow, ID)
Saturdays, 5:00 to 5:30 PM, WHUS FM 91.7 (Storrs, CT) & http://www.whus.org/
Any time: Listen to or download any installment. Just go to New World Notes and click a link to the audio at the top of the page. (Every installment has a page on the Web site, and every page has links to the audio.)