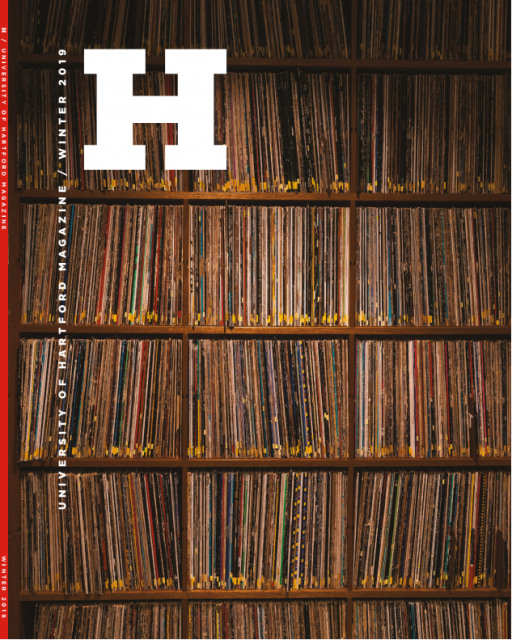 When the University of Hartford was incorporated just over 50 years ago by business and community leaders, they envisioned a center of education and culture for Greater Hartford. Read more...
Persons with disabilities who wish to access the WWUH Public File may contact John Ramsey at: ramsey@hartford.edu
Sunday Afternoon at the Opera - Handel: Agrippina
This opera is a product of Handel's early years as a composer sojourning in Italy. It premiered in Venice in 1709 to tumultuous applause. Handel's first biographer Manwaring says the Venetians acclaimed him Il caro Sassone ("The Dear Saxon"), referring to the composer's German origins. Cardinal Grimani's libretto was just the right springboard for the twenty three year old artist's imagination.
What he set to music is a species of theatrical farce imbued with much dark emotion. Handel and Grimani saw something at once monstrous and laughable in the intrigues of the Roman imperial court in the days of the madman Nero. Even at this early stage in his career, in writing Agrippina Handel was already borrowing shamelessly from himself and other composers. Eighty percent of Handel's score is in fact borrowed or subtly plagiarized.
Agrippina had been recorded before, but the first truly complete recording of the opera was made for Harmonia Mundi France in connection with its staged revival at the 1991 Gottingen Festival. On that occasion Nicolas McGegan conducted the Hungarian period instrumental group Capella Savaria. That recording was broadcast on this program on Sunday, October 20, 1996.
Harmonia Mundi has given us a new Agrippina, released on three CD's in 2011. Rene Jacobs, himself a singer (countertenor) specializing in early music repertoire, leads the period instrumentalists of the Akademie fur Alte Musik Berlin. Rene Jacobs is also a researcher and considerable musicologist. He claims that his Agrippina presents Handel's superior first draft of the score. Sure, there are some variants in both music and libretto that Jacobs has come up with. Do they make much difference? Fanfare magazine's reviewer Ron Salemi thinks Jacobs' case for his ur-version is really stretching it. But Salemi really likes the new HM Agrippina anyway. Concerning the vocalists, he writes, "The cast is uniformly excellent. No better group of singers has been gathered for any previous Agrippina" (Fanfare, March/April, 2012 issue).