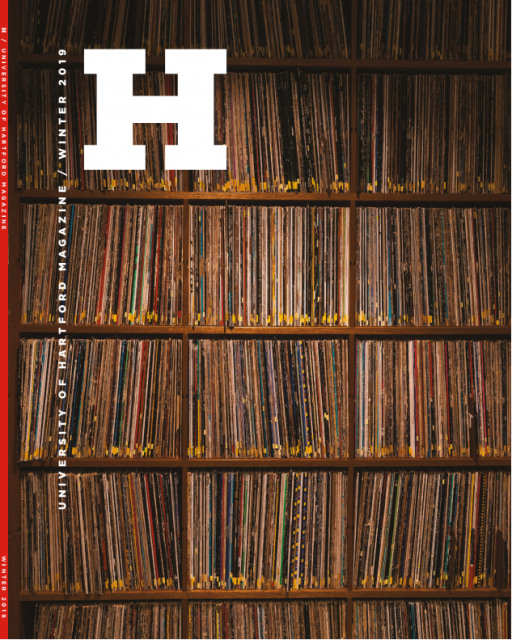 When the University of Hartford was incorporated just over 50 years ago by business and community leaders, they envisioned a center of education and culture for Greater Hartford. Read more...
Persons with disabilities who wish to access the WWUH Public File may contact John Ramsey at: ramsey@hartford.edu
Sunday at the Opera - 3 Contemporary American Chamber Operas
Fussell, The Astronaut's Tale
Cuomo, Arjuna's Dilemma
Johnathan, Woody
Host Keith Brown writes:
On this Sunday of the Labor Day weekend I present three chamber operas by three contemporary American composers..The last of these three operas should inspire you to rediscover the holiday that's meant to honor the common laboring folk of America.
First, however, is Charles Fussell's The Astronaut's Tale in its 2003 world premiere recording on a single Albany Records compact disc. Yes, Charles Fussell (b. 1938) is an American composer, but he is more specifically our own New England classical music doyen. He was, among so many other musical activities, artistic director of New Music Harvest, Boston's first city-wide festival of contemporary music. He taught composition on the faculty of Boston University. The Astronaut's Tale should resonate with the Baby Boomer generation of Americans. It traces the life of a young man of the composer's own lifetime. The boy had aspired to be a space explorer. He attains his desire, and in orbiting planet Earth he ponders the conflict between science and religion and contemplates our Earthly human existence with its incessant cycle of birth and death. The Astronaut's Tale is scored for tenor, soprano and baritone character roles, plus a spken-word narrator and seven instrumentalists, one of whom, the pianist, plays synthesizer as well. These players are all members of New England's premiere contemporary music instrumental outfit, the Monadnock Festival Ensemble, conducted by James Bolle.
Douglas J. Cuomo (b. 1963) started out in his teens as a professional guitarist, touring extensively, then settling into New York City's new music scene. He has composed a great deal for theater, film and TV. (He wrote the theme music for Sex and The City, for instance. ) His opera/oratorio Arjuna's Dilemma (2008) takes its text from ancient Hindu scripture. Cuomo collaborated in this lyric theater project with Amit Chatterjee, who is not only a vocalist in his native Indian tradition, but also like Cuomo a guitarist, composer and recording artist. He is heard as the Hindu messiah Krishna, opposite tenor Tony Boutte as the disciple Arjuna. The instrumental ensemble includes Badal Roy playing the Indian tabla drums and bass player Robert Black, of Bang on a Can fame. (Bobby's a Hartford resident and graduate of the Hartt School.) Arjuna's Dilemma was released on a single CD through the new music label Innova.
What could be more American than Woody Guthrie's famous song "This Land Is Your Land"? Guthrie wrote it in 1940, yet, sadly, never performed it himself in public in his life- time. (It was Pete Seeger who introduced it to the nation. ) A modern day folk singer, author and playwright Michael Johnathan (b. 1963) has written a "people's opera" about the creation of that great song. The first five arias from act one of Woody: For the People have been issued in compact disc format through PoetMan Records USA in 2012, in celebration of the centennial of the birth of Woody Guthrie. In his opera Michael Johnathan invites the audience to sing along with the three main characters Guthrie, Seeger and Paul Robeson during performance. Included in the tracks of the PoetMan CD is the overture to the opera and three other of Johnathan's songs recorded live in performance and intended to go into the yet-to-be-completed second act of the work.