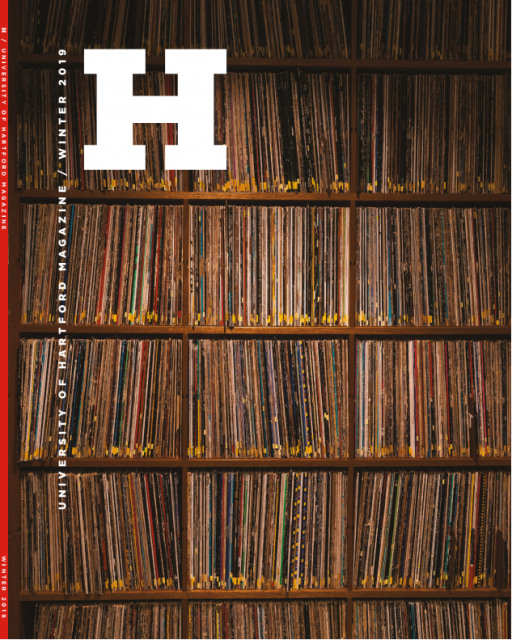 When the University of Hartford was incorporated just over 50 years ago by business and community leaders, they envisioned a center of education and culture for Greater Hartford. Read more...
Persons with disabilities who wish to access the WWUH Public File may contact John Ramsey at: ramsey@hartford.edu
Sunday Afternoon at the Opera - Haydn: Lo Speziale plus Live aus der Semperoper: The Lehar Gala from Dresden
Host Keith Brown writes:
More opera buffa this Sunday from another famous Austrian composer of the classical period. Lo Speziale ("The Apothecary, "1768) was composed for the inauguration of the new private opera house on the Eszterházy estate in Hungary. (Many of Haydn's operas were subsequently performed in the public theaters of Vienna.) This delightful comic work was the one that gave the other Haydn operas an undeservedly bad reputation.
Lo Speziale languished in obscurity until 1895, when Robert Hirschfeld rewrote Haydn's score and translated its libretto into German, titling it Der Apotheker. Hirschfeld's mediocre and disfigured version of the opera was produced in several places in Central Europe into the early twentieth century. Even the Vienna Choir Boys performed it much to the opera's detriment. Memory of their saccharine treatment retarded the revival of all of Haydn's lyric stageworks for decades thereafter.
Haydn scholar H. C. Robbins-Landon restored Haydn's original, not-quite-complete score and saw to its publication in critcal edition. As a consequence Lo Speziale has been performed and recorded in the later twentieth century. The Hungarian state record label Hungaroton issued it in 1978 on stereo vinyl platters. Taped in Budapest, it was essayed by a cast of four native Hugarian singers backed by the Franz Liszt Chamber Orchestra, conducted by Gyorgy Lehel. Hungaroton reissued Lo Speziale in 2009 on a single compact disc, sung in Italian.
Keep Vienna in mind as you listen to operetta from the Silver Age of the Viennese light opera tradition, that second period in the early twentieth century when Hungarian composers like Imre (Emmerich) Kálmán and Franz Lehar were in the ascendant. It was the native Viennese conductor Clemens Krauss (1893-1954) who in 1940 began the tradition of the New Year's Day concerts of the dance music of the Strauss dynasty-music from operetta's Golden Age.
Christian Thielemann built upon Vienna's long-standing tradition when in 2010 he conducted the Staatskapelle Dresden in that city's first New Year's Eve concert, which included generous selections from the works of Franz Lehar (1870-1948). It was so successful that in 2011 Thielemann decided to go with Lehar again. Lehar had a certain Dresden connection. In 1912 he conducted one of his own operettas at Dresden's Central Theater, and his tenor of choice, Richard Tauber, the man for whom he wrote so many wonderful melodies, began his singing career at the Dresden Opera. The venue for the 2011 Lehar gala was Gottfried Semper's opera house. The concert was broadcast worldwide and recorded for Deutsche Grammophon. Thielemann picked three internationally acclaimed singers with expertise in operetta, sopranos Angela Denoke and Ana Maria Labin, who are joined by tenor Piotr Beczala. The orchestra is joined by the Saxon State Opera Chorus. Live aus der Semperoper: The Lehar Gala from Dresden came out on a single DG silver disc.