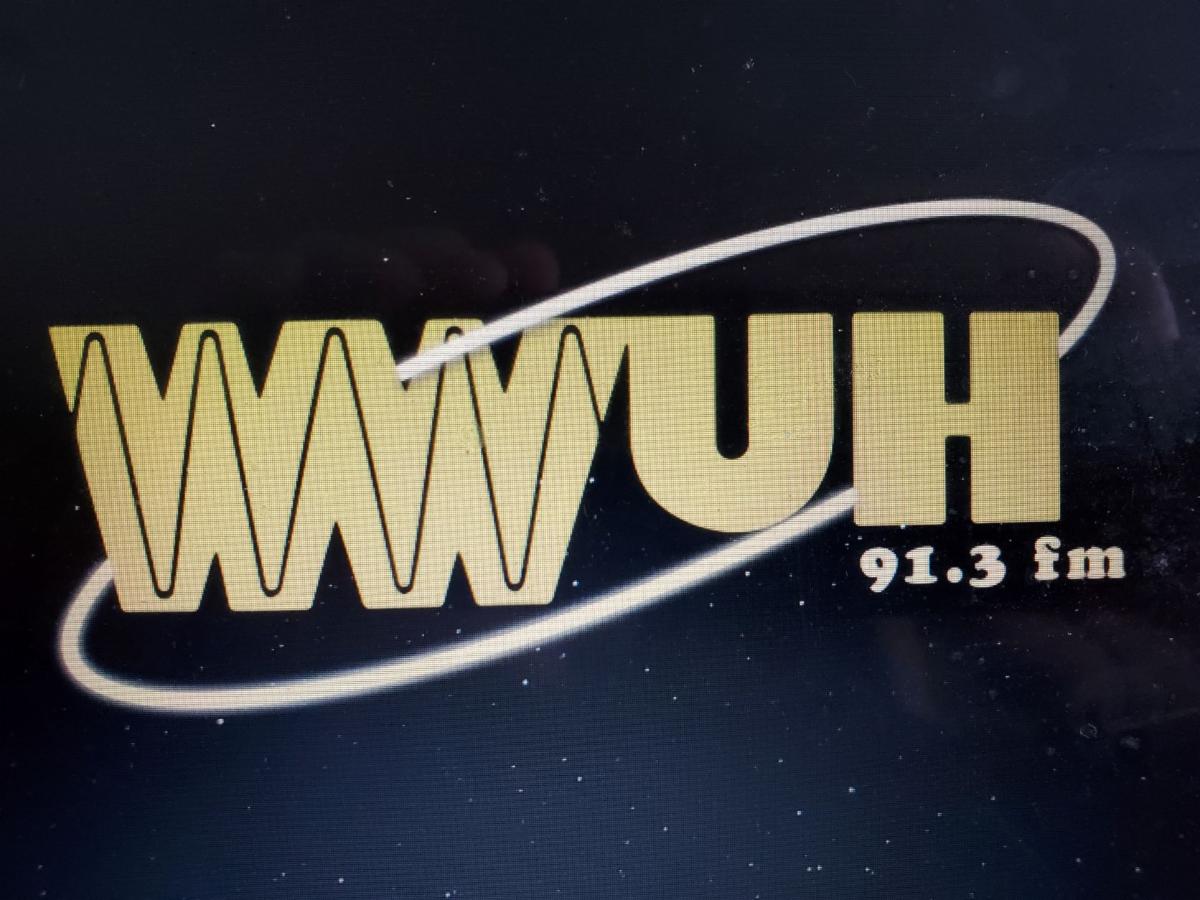 2023 T-shirt design

Donate to The WWUH Endowed Scholarship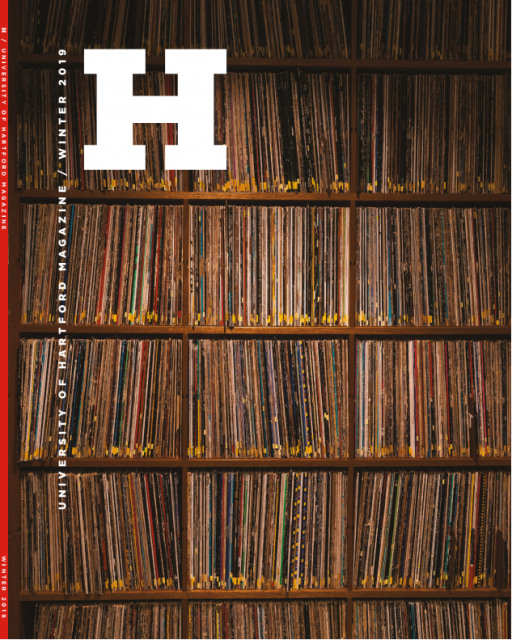 When the University of Hartford was incorporated just over 50 years ago by business and community leaders, they envisioned a center of education and culture for Greater Hartford. Read more...
Persons with disabilities who wish to access the WWUH Public File may contact John Ramsey at: ramsey@hartford.edu
Documentary History of WWUH
During the week of August 7- 11, 2023, we're celebrating WWUH's 55th year with an amazing four part documentary on the history of this unique station produced by volunteer Brandon Kampe.
Part 1, Today, August 8th at 12 noon:
In this hour, we cover the origins of FM on Toast as a soft rock program, and then its transition in later years to a folk music program. Current and former staff members reminisce about WWUH's broadcasts of the annual Peace Train New England Fiddle Contest from Bushnell Park in Hartford, beginning in the 1970s.
We also look at WWUH's afternoon programming through the years. The hour concludes with a discussion of the long-running UH Radio Bluegrass program and the It's All Live series.
Part 2, Wednesday, August 9th at 12 noon:
In the first part of this hour, we talk to several former and current hosts of WWUH's two long-running jazz programs – Morning Jazz and Accent on Jazz, and also look back at WWUH's coverage of special jazz events in greater Hartford including Peace-Train and CRT jazz concerts from Bushnell Park and broadcasts of the Hall High School Pops n Jazz. Also included are tributes to two long-running jazz Djs – Mort Fega and Terry Weichand.
The hour ends with a look at the station's commitment to broadcasting classical music over the years. This has included regular weekday programs such as Evening Classics (originally Evening Dinner Classics), and in the early years, there was also Morning Classics. We look at our Sunday afternoon opera programming (Opera Matinee and later Sunday Afternoon at the Opera) and former WWUH general manager Dale Maine talks about WTIC-FM's switch from classical music to top 40, and their loan of the WTIC classical music library to WWUH.
Part 3, Thursday, August 10th at 12 noon:
This hour begins with greater Hartford's first progressive rock program- the Gothic Blimpworks, which debuted on WWUH during the late1960s. Dozens of people have hosted the program through the years, and it has evolved into a free-form program, mixing music from many different genres. We also talk about the All Night Show which finishes off our late night programming.
The second half of this segment covers several specialty shows including the Greatest Show From Earth, Carosello Musical Italiano, Ambience, Street Corner Serenade, the Rock 'n Roll Memory Machine, and West Indian Rhythms.
Part 4, Friday, August 11th at 12 noon:
In this final hour we concentrate on more specialty programs as well as public affairs programs – past and present. Included are the Lithuanian Radio Hour, Super Sabado, Geetanjali, Myth America, and
Cultura E Vida, New Focus, and Assassination Journal.
Listen on 91.3 in Central CT, 89.7 in Somers, CT or anywhere at wwuh.org.
If you can't listen live the programs will be available on-demand for the next two weeks via the WWUH Program Archive