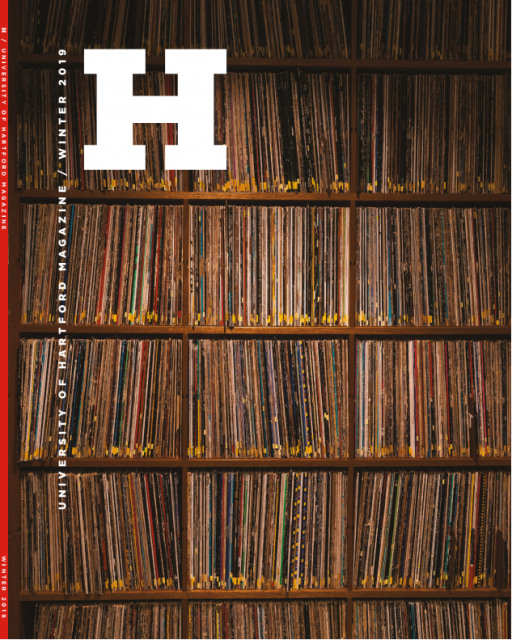 When the University of Hartford was incorporated just over 50 years ago by business and community leaders, they envisioned a center of education and culture for Greater Hartford. Read more...
Persons with disabilities who wish to access the WWUH Public File may contact John Ramsey at: ramsey@hartford.edu
Sunday Afternoon at the Opera - Baum: The Wonderful Wizard of Oz
Sunday Afternoon at the Opera host Keith Brown writes:
I would normally program a work of musical Americana on the Sunday of the Labor Day holiday weekend. Longtime listeners to this radio show know that I include spoken word plays like those of Shakespeare in my concept of lyric theater. Everybody loves the famous 1939 Hollywood movie The Wizard of Oz starring the ingenue Judy Garland as Dorothy. (It's actually the second film version. The 1925 silent movie featured the comedy team of Laurel and Hardy.) The 1939 film follows the original story pretty closely. Only certain details are different in the book. Dorothy gets to wear ruby slippers in the movie. In the book they are silver shoes. Either way, the footwear is magical. But the movie completely eliminates the fragile porcelain people of the dainty china country.
The Land of Oz as Baum imagined it possessed remarkable diversity. There's a Naxos Audiobooks version of The Wonderful Wizard of Oz that gives the listener substantially the whole book as first published in 1900. The Wonderful Wizard of Oz was so enormously successful that young readers begged for more, so Baum went on to write a long series of Oz books which were published up to 1920. The audio presentation of that first classic Oz storybook has Liza Ross as the reader, her voice augmented by sound effects and passages of music at certain junctures.