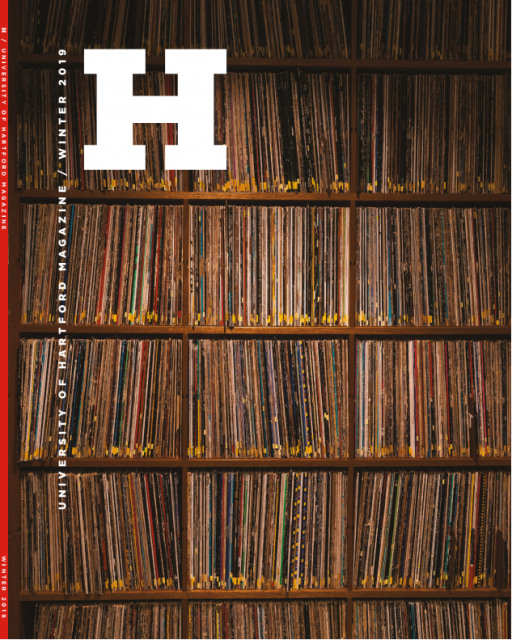 When the University of Hartford was incorporated just over 50 years ago by business and community leaders, they envisioned a center of education and culture for Greater Hartford. Read more...
Persons with disabilities who wish to access the WWUH Public File may contact John Ramsey at: ramsey@hartford.edu
Sunday Afternoon at the Opera - Avondano: Il Mondo della luna
Sunday Afternoon at the Opera host Keith Brown writes:
Now for something of the history of opera performance in Portugal. Italian opera went international in the eighteenth century. Londoners went crazy for it in Handel's time, and it was enjoyed in Lisbon, too, especially by Portugal's greatest patron of the arts, King Joseph I. Pedro Antonio Avondano (1714-82) was the son of an Italian violinist working in Lisbon. He wrote ballets and a lot of instrumental music, and an Italian opera buffa of his has also survived. (Much of his music was destroyed in the Lisbon earthquake of 1755.)
Carlo Goldoni's libretto for Il Mondo della luna was set to music by many composers of the period. Haydn set it in 1777. Avondano's setting dates from 1765. "The World on the Moon" capitalizes on the 18th-century fad for telescopes and astronomy. A fatuous social-climbing gentleman is duped into believing he's been transported to the kingdom of the lunar people. He meets the Emperor of the Moon. Avondano provided a melodious score in the gallant style for the rollicking theatrical action. A few cuts to his score were made for the world premiere recording of Il Mondo della luna, made in 2017 in Lisbon's Teatro Thalia. The recitative passages were handled very freely--at times approaching what the Germans in a much later period would consider Sprechstimme. A Portugese period instrument ensemble, Os Músicos do Tejo, backs the singing cast. Marta Araújo and Marcos Magalhães shared the direction of the players and vocalists. The Naxos label released the out-of-this-world comic opera on two compact discs in 2020.