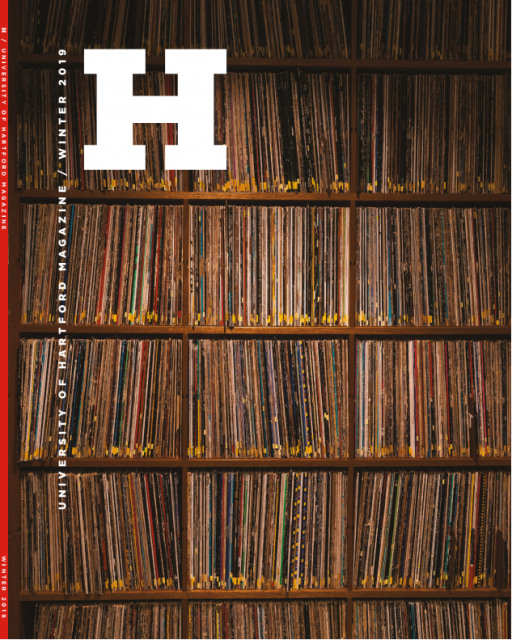 When the University of Hartford was incorporated just over 50 years ago by business and community leaders, they envisioned a center of education and culture for Greater Hartford. Read more...
Persons with disabilities who wish to access the WWUH Public File may contact John Ramsey at: ramsey@hartford.edu
Sunday Afternoon at the Opera - Weber: Peter Schmoll und seine Nachbarn; Holst: The Perfect Fool
Sunday Afternoon at the Opera host Keith Brown writes:
Carl Maria von Weber wrote "Peter Schmoll and His Neighbors," a comic opera in two acts, in 1801 at the tender age of fifteen and saw it staged in 1803. It's a silly romantic comedy, to be sure, and it actually falls within the genre of the German language Singspiel, rather like Mozart's "Magic Flute," which has spoken-word dialog. The spoken-word parts for Peter Schmoll have been lost. The tunes sound like folk music: simple and charming, like what Mozart wrote for the character Papageno. Weber's orchestration here is quite mature and may remind you of what Beethoven would soon write for Fidelio, which also has elements of the Singspiel, especially in its opening scene. Peter Schmoll was recorded live in performance at Vienna's historic Theater an der Wien in 2019, with Roberto Paternostro conducting the ORF Vienna Radio Symphony Orchestra and a cast of six vocal soloists. The Austrian Capriccio label released it on a single generously timed compact disc.
The silliness continues with Gustav Holst's one act comic opera, The Perfect Fool (1923). The Fool does not have a singing part. All he has to do is awaken from his slumbers and open his eyes to bring the action to a close. He actually saves the day for everybody else. Holst wrote his own text for The Perfect Fool. He conceived a fairy tale with a wizard and a magic potion, modeled after a similar stagework by his colleague, Joseph Holbrooke. Holst's music includes sendups of opera icons Verdi and Wagner. BBC broadcast The Perfect Fool in 1967. In the studio production, Charles Groves leads the BBC Northern Symphony Orchestra and Northern Singers. There's a radio narrator who conducts the listener along through the broadcast. The Perfect Fool was taped as it went out over the air in monaural sound by Richard Itter, the founder of the UK label, Lyrita. In 2021 Lyrita finally got around to issuing Itter's now historic home recording on a single compact disc.