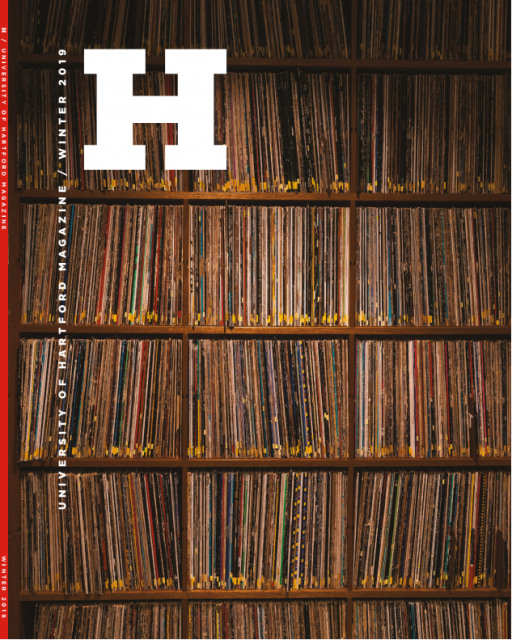 When the University of Hartford was incorporated just over 50 years ago by business and community leaders, they envisioned a center of education and culture for Greater Hartford. Read more...
Persons with disabilities who wish to access the WWUH Public File may contact John Ramsey at: ramsey@hartford.edu
Sunday Afternoon at the Opera - Hasse: Enea in Caonia, Antonio e Cleopatra
Sunday Afternoon at the Opera host Keith Brown writes:
Every Summer season I make sure to feature something that is pastoral, bucolic, redolent of lush green Nature and the natural world, and, of course, of romantic love in the out-of-doors: a frolic of shepherds and shepherdesses. In the late baroque period the operatic subgenre of the serenata often dealt with bucolic subjects, usually in some setting hearkening back to Greco-Roman antiquity. This Summer Sunday I have two of them to offer up for your listening enjoyment, both of them by Johann Adolf Hasse (1699-1783).
Hasse was, like Handel, of Saxon origin in Germany, who, also like Handel, got his start as an opera composer in Italy. Young Hasse gravitated to Naples, a center of musical education, with four music conservatories, and many performance venues, especially for opera. His two serenata compositions, Enea in Caonia ("Aeneas in Chaonia," 1727) and Antonio e Cleopatra (1728) were first staged there. "Anthony and Cleopatra" you have heard before on this program, on Sunday, July 19, 2011, as performed by an American ensemble, Ars Lyrica Houston (a Dorian CD release). Enea in Caonia was released in 2020 through the German CPO label. The world premiere recording of this serenata was made in Rome by a Roman period instrument ensemble, Enea Barock Orchestra, directed by Stefano Montanari. (Aptly named, because Enea or Aeneas is the mythical founder of the Eternal City.) Before arriving on Italian soil, so we understand, Aenas the Trojan refugee dallied in what we now call Albania and was welcomed there in the ancient kingdom of Chaonia.