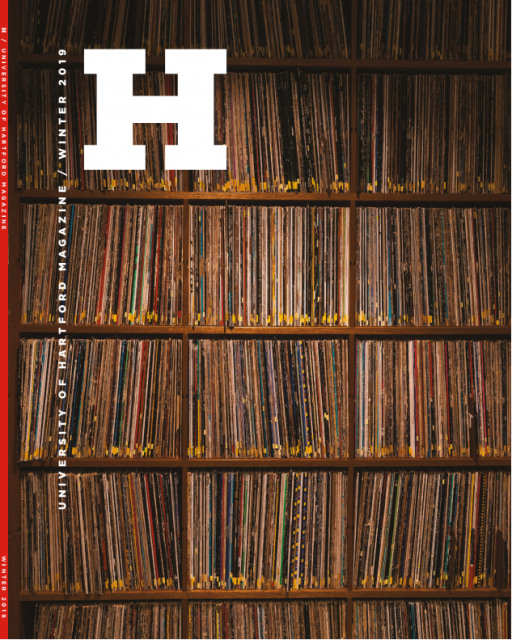 When the University of Hartford was incorporated just over 50 years ago by business and community leaders, they envisioned a center of education and culture for Greater Hartford. Read more...
Persons with disabilities who wish to access the WWUH Public File may contact John Ramsey at: ramsey@hartford.edu
Sunday Afternoon at the Opera - Gatto: The Making of Americans; Hermann: Whitman; Marcovici: I'll Be Seeing You
Sunday Afternoon at the Opera host Keith Brown writes:
All three compositions featured on this Sunday before our Great American Holiday have a radio connection. They are all works by American composers, all performed by American musical artists. All of them have to do with American culture and history. Anthony Gatto (b. 1962) is a real multimedia talent, starting off in jazz with his studies with sax legend Ornette Coleman. Gatto went on to found The Festival Dancing in Your Head. Dance, film, theater, opera--he's done it all! He adapted Gertrude Stein's novel The Making of Americans (1934) into a lyric stagework in 2008 and subsequently adapted into a radio opera in 2019. You'll hear samplings from a recording of Stein herself reading from her novel. Seven present-day singers join her voice in acting out the novel's story. The vocalists are backed by the JACK String Quartet and the four instrumentalists of the Zeitgeist ensemble. David Pinkert conducts all the performers. The radio version of The Making of Americans was released on CD through New Focus Recordings. Gertrude Stein poses, rather archly, a question: What is a normal American?
Bernard Herrmann (1911-1975) is America's greatest composer for Hollywood. His film scores for movies like Hitchcock's 1960 thriller Psycho are now considered classics. Herrmann also composed a lot of other classical music. He wrote an opera, too: Wuthering Heights (1952), based on the Bronte novel, a recording of which went over the air on this program when my Monday Classics colleague Keith Barrett substituted for me on Sunday, September 10, 1995. Herrmann also wrote music for radio in the pre-television golden age of American radio broadcasting before 1950. People listened intently to radio dramas in those bygone days. Herrmann composed a score for Norman Corwin's radio play, Whitman, originally broadcast live-on-air by the CBS network from their New York City studios in 1944. Corwin's half-hour radio play, which took its text from Walt Whitman's poem, Leaves of Grass, was reconstructed with Herrmann's music in 2019 by Christopher Husted. William Sharp as the poet stars with a cast including a radio narrator and a child's voice. The world premiere recording of the Whitman radio play was issued in 2020 through the Naxos label in its "American Classics" line. Angel Gil-Ordonez leads the Post-Classical Ensemble, recreating the kind of small orchestra that major radio stations often retained during radio's golden age.
There's a wealth of American song standards contained in the Great American Songbook. So much of this music dates back to the previous century: the 1930s and 40s. People of the generation who fought in the Second World War heard these tunes on the radio and cherished them. We'll take a very nostalgic trip down Memory Lane with singer/actress Andrea Marcovici in her cabaret show from 1991: I'll Be Seeing You: Love Songs of WWII. In her long singing career Andrea Marcovici (b. 1948) has played Broadway, Carnegie Hall. and the White House, and her voice has been heard on National Public Radio. She was a nominee for the Golden Globe Award for her artistry in The Front (1976). She was inducted into the Cabaret Hall of Fame in 2016. Her entire I'll Be Seeing You presentation was recorded and is available on disc.