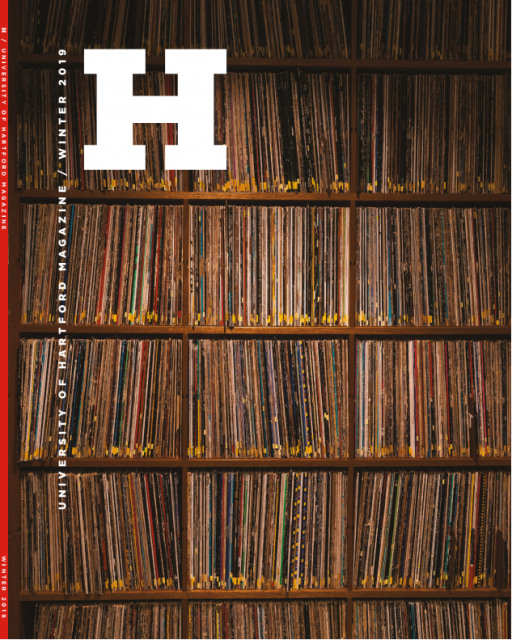 When the University of Hartford was incorporated just over 50 years ago by business and community leaders, they envisioned a center of education and culture for Greater Hartford. Read more...
Persons with disabilities who wish to access the WWUH Public File may contact John Ramsey at: ramsey@hartford.edu
Sunday Afternoon at the Opera - Wagner: Gotterdammerung, Acts Two and Three
Sunday Afternoon at the Opera host Keith Brown writes:
The amount of daylight is fading fast as we head towards the darkest time of year, the Winter solstice. Now is indeed the autumnal twilight time. There's no better time than now to listen to the tragic fourth and last opera of Richard Wagner's "Ring Cycle" tetralogy, called in his native German, Der Ring des Nibelungen. In German this last opera of "The Ring" is known as Götterdämmerung (1876). In English we call it "The Twilight of the Gods."
Wagner's music dramas were conceived on a monumental scale. Wagner designed his own commensurately large opera house specifically for the performance of these works. After much delay and at great expense the Festspielhaus was finally built in the Franconian town of Bayreuth. It was there for the opening season of 1876 that "The Twilight of the Gods" was first staged as part of the complete Ring Cycle. Annual festivals followed at Bayreuth. The Ring Cycle is at the very heart of the Bayreuth Festival.
Any recording of something as monumental as Götterdämmerung is sure to be of historic interest, and that includes relatively recent ones. It was conductor Wilhelm Fürtwangler who recorded the first complete Ring Cycle. Way back on Sunday, June 21, 1992 I presented on Angel/EMI LPs a reissue of Fürtwangler's "Twilight", recorded in Rome in monaural sound in 1953. Many historic voices of the mid-twentieth century took part in that recording, among them soprano Sena Jurinac. I somehow squeezed the entire recording into one Sunday's broadcast. There's a problem in broadcasting so many of the operas in the Wagnerian canon. They're so long they often won't fit into my three-and-a-half hour timeslot. So I'm often forced to split up my presentation over two Sundays. That was the way last year in November when I presented Christian Thielemann's "Twilight." Thielemann undertook the entire Ring and received accolades for his recorded interpretation. He conducted the Bayreuth Festival Orchestra and Chorus as they were heard live in performance at the Festspielhaus in 2008. The Thielemann Götterdämmerung was issued in 2009 on four Opus Arte CDs.
This Sunday it's twilight time again as I present Parts Two and Three of Marek Janowski's interpretation as issued on four compact discs through the German label Pentatone Classics in 2013. The recording was made live in concert performance in the Berlin Philharmonie concert hall on March 15th of that year, and was intended for broadcast over Radio Berlin. Janowski leads the Berlin Radio Symphony Orchestra and Radio Chorus. Janowski recorded all the operas in the Wagner canon for Pentatone, with Radio Berlin's musical resources. Over the past few years I've presented some of the issues in the Pentatone series.
You can learn all about the entire Ring Cycle by listening to Deryck Cooke's An Introduction to Der Ring des Nibelungen, an audio essay on disc that was intended as a guide to Decca's complete Ring as recorded from 1958 to 1965 with Sir Georg Solti conducting the Vienna Philharmonic and a stellar cast of Wagnerian singers in circulation in the mid-twentieth century. You get to hear all those historic voices in revue: George London, Gustav Neidlinger, Kirsten Flagstad, Birgit Nilsson and so many more. Cooke discourses upon the various leitmotivs Wagner worked into his composition. The lecture is loaded with musical examples drawn from the Decca recordings. This lengthy companion recording to the Decca Ring, available previously on LPs, was reissued in 2018 on two compact discs. You'll hear the second of the two CDs following the conclusion of Götterdämmerung.