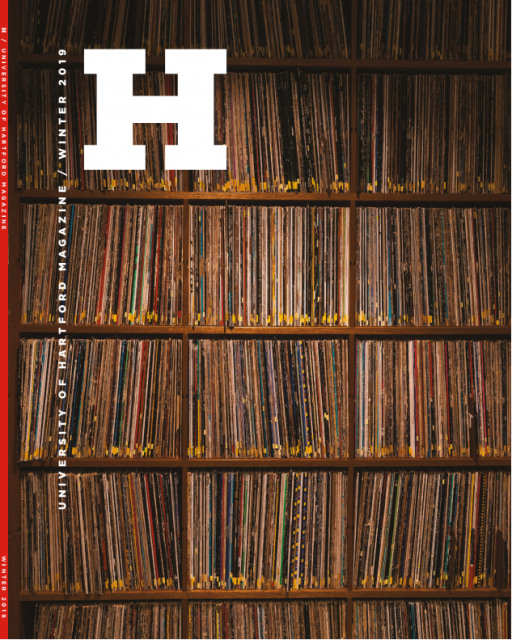 When the University of Hartford was incorporated just over 50 years ago by business and community leaders, they envisioned a center of education and culture for Greater Hartford. Read more...
Persons with disabilities who wish to access the WWUH Public File may contact John Ramsey at: ramsey@hartford.edu
Sunday Afternoon at the Opera - Rameau: Naïs
Sunday Afternoon at the Opera host Keith Brown writes:
It's remarkable the attention that's being paid now in the twenty-first century to opera of the French baroque. There were some very fine historically informed recordings of those antique works in the discography by the end of the twentieth century. They are being supplanted by even better ones.
Consider Naïs (1749), a pastorale heroique by Jean Philippe Rameau. In 1980 the French Erato label released an LP recording of Naïs, as it was staged at the 1980 English Bach Festival with the eminent baroque specialist Nicholas McGegan conducting the period instrument players and festival chorus. The live-in-performance tapings were made at the Opera Royal, Versailles. This modern revival of the opera observed cuts in the score made during Rameau's lifetime. I broadcast the Erato LP's on Sunday, December 8, 1991. After Erato reissued Naïs on two CD's in 1995 I broadcast the opera again (Sunday, January 23, 2000). Now along comes a new, much more musically complete Spanish Glossa label recording made in Budapest in 2017 in co-production with the Center for Baroque Music at Versailles. György Vashegyi directs the Purcell Choir and Orfeo Orchestra with an international cast of vocal soloists. Glossa released their Naïs in 2018 on two generously timed compact discs.
The opera was originally commissioned in 1749 in celebration of the peace treaty concluding the War of the Austrian Succession. It contains some of Rameau's most beautiful music for the stage. The orchestral music of the prologue is a particularly powerful stroke of dramatic genius. The story of the opera concerns the sea god Neptune's infatuation with the nymph Naïs. After reading Cuthbert Girdlestone's definitive biography of Rameau I became convinced that he is one of the greatest of all baroque composers, one who should rightly be ranked alongside Bach and Handel. He was certainly the greatest composer of French opera in the eighteenth century. Rameau's lyric theaterworks represent the culmination of almost a century of development of the operatic model established by Lully.