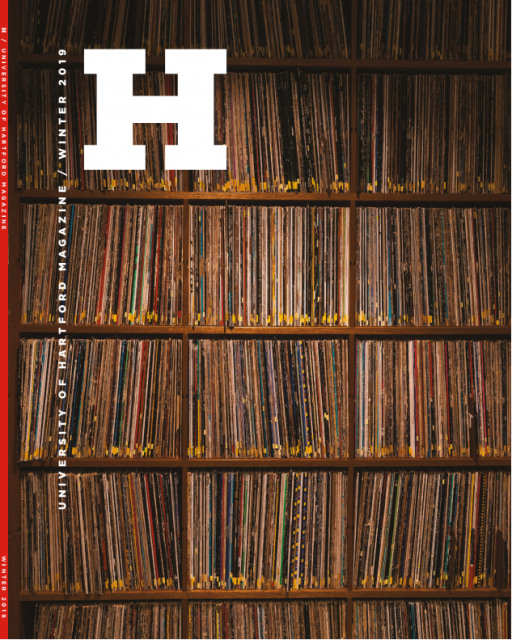 When the University of Hartford was incorporated just over 50 years ago by business and community leaders, they envisioned a center of education and culture for Greater Hartford. Read more...
Persons with disabilities who wish to access the WWUH Public File may contact John Ramsey at: ramsey@hartford.edu
Sunday Afternoon at the Opera - Adams: Doctor Atomic
Sunday Afternoon at the Opera host Keith Brown writes:
One of the founders of musical minimalism, John Adams (b. 1947) modified and refined his style as time passed and became one of the major composers of opera in America. As this opera program went along I presented several recordings of his lyric theaterworks, notably Nixon in China (1987) on Sunday, September 4, 1988, The Death of Klinghofer (1991) on Sunday, March 7,1993 and I Was Looking at the Ceiling and Then I Saw The Sky (1997) on Sunday, March 21, 1999.
Some people think Adams really hit his stride in the genre later yet with Doctor Atomic (2005), the story of the physicist Doctor Robert Oppenheimer and the creation of the first atomic bomb. Oppenheimer and his colleagues at the Los Alamos site were certainly conflicted about what they were doing. This bomb of theirs could kill thousands of innocent people! Furthermore, by the Spring of 1945 Germany had been defeated and the necessity to use such a weapon of mass destruction was very much in doubt. Oppenheimer's internal crisis spills over to affect his wife and her Native American maid.
There's a live recording of Doctor Atomic, the world premiere recording, made in connection with its stage premiere by San Francisco Opera. In 2017 a second recording was made in BBC studios following the English National Opera performances. Starring as "Oppie" is baritone Gerald Finley. The composer himself conducts the BBC Symphony Orchestra and BBC Singers. You will hear Doctor Atomic as issued on two Nonesuch compact discs in 2018. Writing for Fanfare magazine in its Nov/Dec 2018 issue, reviewer Phillip Scott opines "Doctor Atomic is an important, moving and frightening work, and this recording is quite simply definitive."