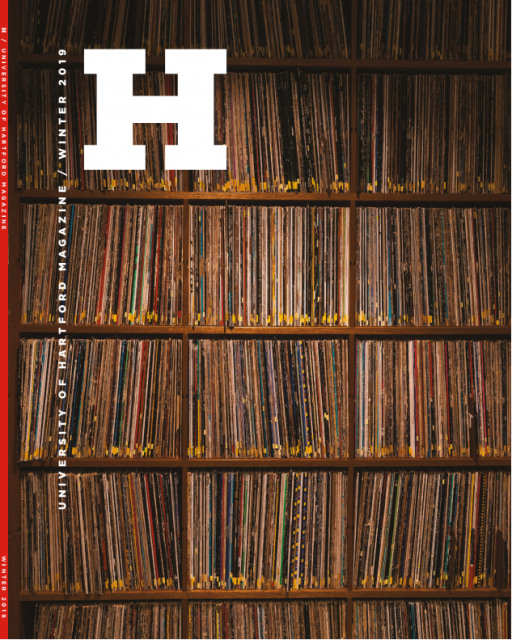 When the University of Hartford was incorporated just over 50 years ago by business and community leaders, they envisioned a center of education and culture for Greater Hartford. Read more...
Persons with disabilities who wish to access the WWUH Public File may contact John Ramsey at: ramsey@hartford.edu
Sunday Afternoon at the Opera - Orff: Trionfi
Sunday Afternoon at the Opera host Keith Brown writes:
Carl Orff's Carmina Burana (1937) is one of the single most popular choral works in the repertoire, and just about everybody has heard some recording of it, or heard popular excerpts from this work. Did you know that Orff's famous dramatic cantata is actually part one of a trilogy of such cantatas? Orff composed the "Songs of Beuren" first, the song lyrics taken from a medieval Latin manuscript found in a Bavarian monastery. Later he set to music love poems by the Roman author Catullus, which become the second cantata, Catulli Carmina (1943). Still later he returned to the verse of Catullus, adding the fragments of a marriage ode by the ancient Greek poetess Sappho to a snippet from the playwright Euripides as his text for a third cantata. This is the not-so-well-known Trionfo di Afrodite (1953) in praise of the Graeco-Roman love goddess. It comes closest to opera as opera was originally conceived in the Italian Renaissance. Orff was also thinking of those Renaissance pageants known as "triumphs," so he called his trilogy Trionfi and styled it in Italian as a Trittico Teatrale.
Listen on this first Sunday of 2019 to all three parts of Orff's complete conception as recorded in Leipzig in 1974-75 with Herbert Kegel conducting the Radio Symphony Orchestra of Leipzig and the Leipzig Radio Choir. Also taking part in the studio tapings were the boy choristers, the Kapellknaben of Dresden and the choir of Radio Berlin. Among the distinguished German singers of the period who participated was tenor Eberhard Büchner. First issued on LPs in 1976, the Berlin Classics label reissued Trionfi on two compact discs in 1992.