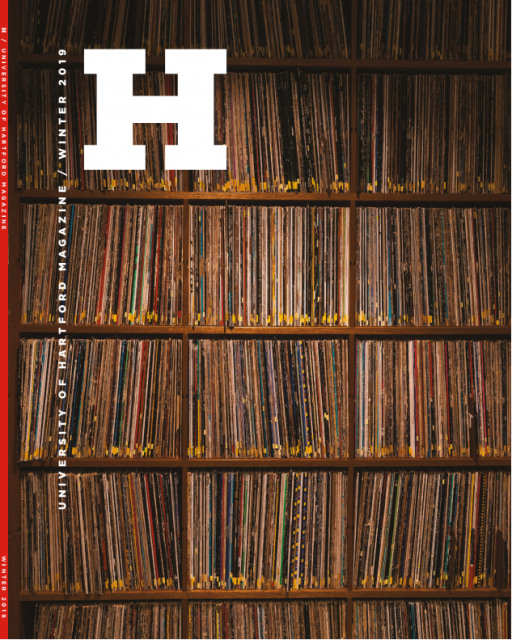 When the University of Hartford was incorporated just over 50 years ago by business and community leaders, they envisioned a center of education and culture for Greater Hartford. Read more...
Persons with disabilities who wish to access the WWUH Public File may contact John Ramsey at: ramsey@hartford.edu
Sunday Afternoon at the Opera - Cimarosa: Il Matrimonio Segreto
Sunday Afternoon at the Opera host Keith Brown writes:
On this last Sunday of 2018, looking towards New Year's Eve festivities, an opera that is festive, joyous and comic is called for. Cimarosa's Italian comic opera, its title translated as "The Secret Marriage," certainly fills the bill. Domenico Cimarosa (1749-1801) was one of the most admired and most prolific composers of Neapolitan-style comic opera, known in Italian as opera buffa. (He wrote more than fifty such works and other kinds of opera as well.)
Although Mozart and Rossini overshadow him today, the Viennese public at the time of the first production of this opera buffa in 1792 liked his "Secret Marriage" more than Mozart's Cosi Fan Tutte. The Austrian emperor Leopold II liked Cimarosa's comic opera so much he commanded a second performance of the whole thing on the same night as its premiere. The source of Il Matrimonio Segreto is found in an English stage comedy that played at London's Drury Lane Theatre in 1766. Giovanni Bertati's Italian language adaptation of that play gave Cimarosa just the libretto he needed to write what remains his most famous lyric theaterwork.
There have been a number of recordings made of Il Matrimonio Segreto. I have aired two of the older ones. On Sunday, April 21, 1985 came the 1977 Deutsche Grammophon LP release (Barenboim/English Chamber Orchestra) and then on Sunday, August 15, 2010 an even older three-LP set from 1968 under the American Everest label, but originally issued by the Italian Fonicetra record company (Manno Wolf-Ferrari/Maggio Musicale Fiorentino). Now comes the very latest recording of Cimarosa's buffa masterpiece. It was made in September of 2017 in the Luigi Frescucci Auditorium in Florence. Simone Perugini directs the Harmoniae Templum Chamber orchestra. The RC Record Classic label released it that same year on three compact discs.