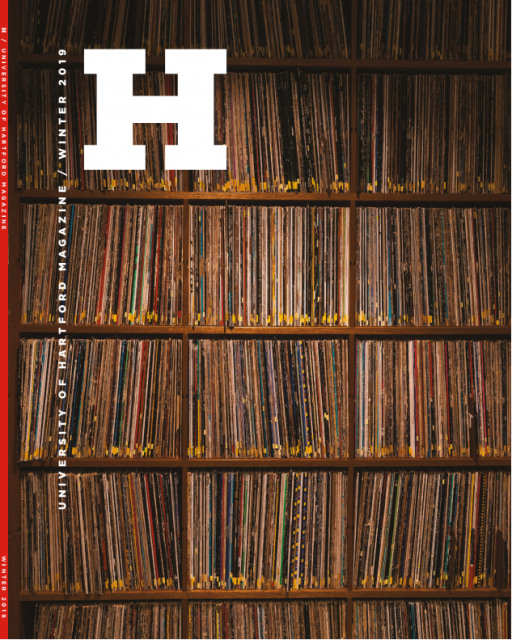 When the University of Hartford was incorporated just over 50 years ago by business and community leaders, they envisioned a center of education and culture for Greater Hartford. Read more...
Persons with disabilities who wish to access the WWUH Public File may contact John Ramsey at: ramsey@hartford.edu
Sunday Afternoon at the Opera - Britten: St. Nicholas; The Night of St. Nicholas
Sunday Afternoon at the Opera host Keith Brown writes:
This man is one of the single most popular worthies in all of Christendom. Many quaint stories are told about the fourth century bishop of Myra. He is the figure behind our contemporary image of Santa Claus. His feast day is upcoming on December sixth, so this Sunday's programming is in his honor.
First comes the Saint Nicholas cantata of Benjamin Britten. This work from 1948 is a species of sacred drama originally intended for performance by a combined choir of voices from three English boys' schools and one girls' school, accompanied by piano, organ, strings, and percussion. A solo tenor takes the part of the saint, singing words by Eric Crozier. When the composer himself recorded Saint Nicholas for Decca in 1957 his lover, tenor Peter Pears, took the title role. Britten directed the Aldeburgh Festival Choir and Orchestra, with young singers drawn from schools thereabout. Decca remastered the early stereo tapes for reissue on a single CD in 2005 as part of a multidisc set, "Britten Conducts Britten." I last broadcast the Saint Nicholas cantata on Sunday, December 7, 2008.
Several times before I have aired the 1982 Music Masters recording of a twelfth century liturgical drama about the life of the saint. There's a recent CD release of liturgical music for St. Nicholas drawn mostly from the fourteenth century English Salisbury Antiphon manuscript. The Night of Saint Nicholas: A Medieval Liturgy for Advent presents the near totality of the Roman Catholic holy office for the feast day (and preceding evening) of the beatified bishop and confessor (December 6th). The text is in ecclesiastical Latin, sung by the five voices of I Cantori Gregoriani, who also ring handbells. These choristers are joined by the vocalists and instrumentalists of the La Reverdie ensemble. The instruments include the medieval psaltery, the vielle (a medieval fiddle), an ancient harp, the cithara (a medieval guitar), drum, and bells. The recording was made in an ancient parish church in Modena, Italy in 1998. The French Arcana label released The Night of Saint Nicholas on a single compact disc in 2017.