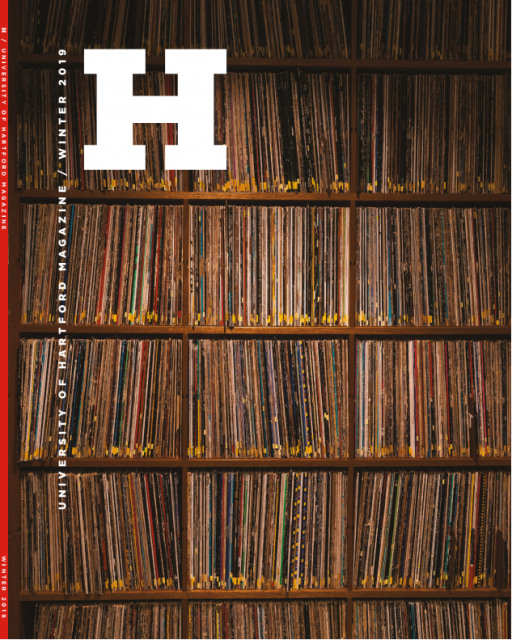 When the University of Hartford was incorporated just over 50 years ago by business and community leaders, they envisioned a center of education and culture for Greater Hartford. Read more...
Persons with disabilities who wish to access the WWUH Public File may contact John Ramsey at: ramsey@hartford.edu
Sunday Afternoon at the Opera - Vivaldi: Dorilla in Tempe
Sunday Afternoon at the Opera host Keith Brown writes:
We commonly think of Antonio Vivaldi (1678-1741) as a violin virtuoso who wrote hundreds of concertos for the violin and other instruments. He's famous for "The Four Seasons" concertos in particular. Yet for much of his career as a composer Vivaldi wrote opera. In fact, he was one of the single most prolific composers of Italian opere serie in the history of music. (The master once boasted that he wrote at least ninety four of them!) There are perhaps two dozen Vivaldi operas that survive musically complete or almost complete, another couple of dozen of which certain portions are extant, plus fragments of a couple of dozen more. In addition, we know that he composed other operas for which the scores have gone entirely missing. Vivaldi recycled a lot of his opera music. He contributed to pastiche operas in collaboration with other composers, or he contributed single arias to other men's works. We also know he ghost-wrote a few operas on commission. Piles of Vivaldi manuscripts are preserved in the Italian National University Library in Turin. Performance scores of the Vivaldi operas have been prepared from the priceless Foa/Giordano collection of the Biblioteca Nazionale.
Various European period instrument ensembles have made studio recordings of these long forgotten works. The French record label Naïve has released those recordings in its long-ongoing "Vivaldi Edition" series. The latest in the series is Dorilla in Tempe (1734), which is styled a Melodramma eroico-pastorale in three acts. Naïve released it on three CD's in 2017 as Vol. 55. Musicologist Alberto Stevanin prepared the performing edition of this particular score. Dorilla is a pastiche composition. Yeah, most of it is indeed Vivaldi's doing, but of its twenty-one arias, eight are by other composers: Hasse, Sarri, Vinci, Leo, and Giacomelli. The score quotes from the "Spring" concerto of I Quattri Stagioni. Dorilla in Tempe was recorded in the studios of Italian Swiss Radio/Television in Lugano, with Diego Fasolis leading I Barocchisti and the chorus of Swiss Radio/TV. The six vocal soloists are all well acquainted with the singing practice of the baroque period.