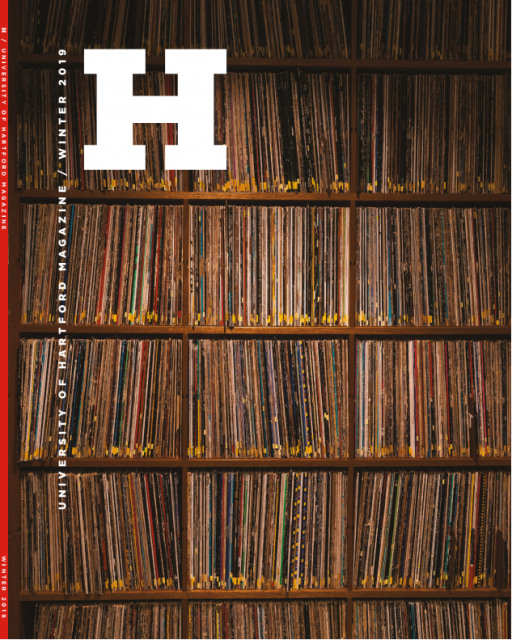 When the University of Hartford was incorporated just over 50 years ago by business and community leaders, they envisioned a center of education and culture for Greater Hartford. Read more...
Persons with disabilities who wish to access the WWUH Public File may contact John Ramsey at: ramsey@hartford.edu
Sunday Afternoon at the Opera - Lully: Persée (1770)
Sunday Afternoon at the Opera host Keith Brown writes:
This 2016 French Alpha Classics release is a tribute to the incredible enduring power of the music of Jean Baptiste Lully (1632-87), the founder of French opera in the seventeenth century. Nigh on a century after Lully's tragedie en musique Persée was first staged in 1682, it was revived at the Paris Opera, albeit in a revised and "improved" version that conformed to eighteenth century musical tastes. Many of Lully's lyric theater works were similarly recreated, because the general public and certain loyalist supporters or Lullistes still loved them. The Lullistes opposed the progressive operatic style of Rameau.
Three contemporary French composers collaborated in the 1770 revision of Persée: Antoine Dauvergne, Francoise Rebel, and Bernard de Bury. Nicolas-René Joliveau "improved" upon the original libretto Quinault wrote for Lully. The team of musical revisionists supplied a new overture, reorchestrated the entire score, and inserted some new vocal numbers, but they left Lully's intensely dramatic recitatives essentially intact. The 1770 revision was presented in celebration of the marriage of the future king Louis XVI to Marie-Antoinette.
The modern recreated Persée 1770 was recorded in the royal opera house of the palace at Versailles, with Hervé Niquet directing the period instrumentalists and chorus of Le Concert Spirituel. Alpha Classics put the two CDs of Persée 1770 into a splendidly illustrated book format. The recorded Persée 1770 begs for comparison to the world premiere recording of Lully's own 1682 Persée for the Astrée label. That three-CD release I aired on Sunday, October 20, 2002. Niquet's younger colleague Christophe Rousset directed the period instrumental ensemble he founded, Les Talens Lyriques.