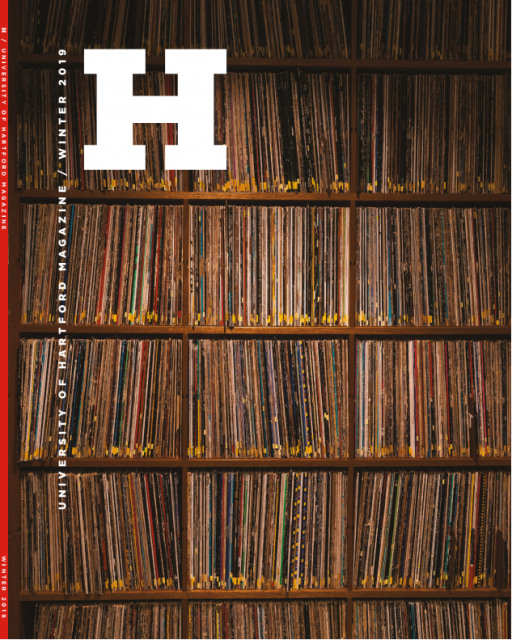 When the University of Hartford was incorporated just over 50 years ago by business and community leaders, they envisioned a center of education and culture for Greater Hartford. Read more...
Persons with disabilities who wish to access the WWUH Public File may contact John Ramsey at: ramsey@hartford.edu
Sunday Afternoon at the Opera - Del Tredici: Child Alice; Offenbach: The Island of Tulipatan
Sunday Afternoon at the Opera host Keith Brown writes:
I like to think of the last Sunday in June as Stonewall Sunday, referring to the Stonewall Inn gay bar and the gay riot that took place in Greenwich village on the last weekend of June, 1969. The Stonewall rebellion in New York City gave birth to the gay liberation movement worldwide and to so much of the history of the struggle for gay, lesbian, bi and trans rights that would follow. On Stonewall Sunday I endeavor to broadcast lyric theater music by gay or lesbian composers. Contemporary American composer David Del Tredici (b. 1937) certainly qualifies as openly gay. His Fantasy Pieces for piano were included in a CRI compact disc compilation from 1996 devoted to gay American composers. He's something of a lyric theater composer, too.
Child Alice (1977-81), as an evening's length work for the concert hall, falls into the same genre as Mahler's Das Lied von der Erde. The cantata received a Pulitzer Prize in 1980. Del Tredici keeps working on his Alice concept and has come out with several closely related compositions inspired by Lewis Carroll's famous literary fantasies, Alice in Wonderland and Through The Looking-Glass. The latest incarnation of Child Alice was recorded in 2016 in Jordan Hall in Boston. Gil Rose conducts the symphony orchestra known as the Boston Modern Orchestra Project, with soprano Courtenay Budd. The next year it came out on two BMOP Sound compact discs. (BMOP is the orchestra's own label.) The first of the two parts of Child Alice is subtitled 'In Memory of a Summer Day." Seeing that we've just passed the Summer solstice the broadcast of Del Tredici's cantata is all the more appropriate.
Now for something that could be considered a trans opera about a prince who becomes a princess and a princess who turns into a prince. Once before, back on Sunday, June 18, 2000 I presented a Swedish Sterling Records CD of excerpts from Wilhelm Stenhammar's romantic opera Tirfing (1898), which has a leading character who could be described as a female-to-male transsexual, and a Viking swordsman at that!
Jacques Offenbach's The Island of Tulipatan (1868) is a gay little burlesque of an operetta in one act. It received its first English language recording by LOONY, or Light Opera of New York, made live in performance at New York City's Theater 80 in May of 2017. The translation of the original French libretto is in entirely idiomatic modern American English. The Island of Tulipatan, as you will hear it on a single Albany Records CD, is an absolute hoot! Tyson Deaton conducts the little pit orchestra and a cast of five singers.