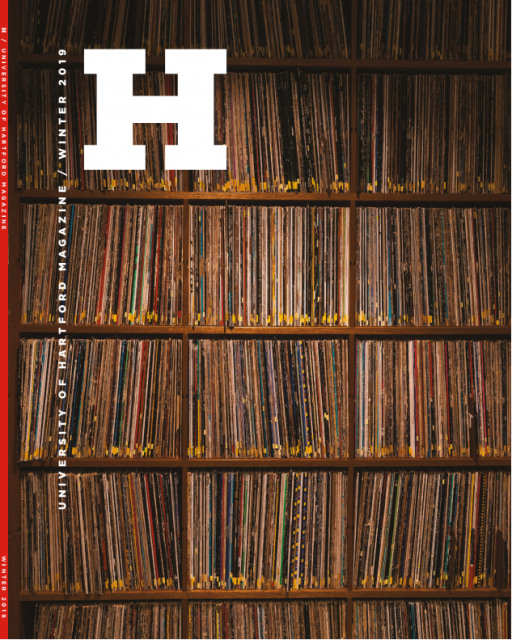 When the University of Hartford was incorporated just over 50 years ago by business and community leaders, they envisioned a center of education and culture for Greater Hartford. Read more...
Persons with disabilities who wish to access the WWUH Public File may contact John Ramsey at: ramsey@hartford.edu
Sunday Afternoon at the Opera - Honegger: Le Roi David; Schubert: Mass in A Flat
Sunday Afternoon at the Opera host Keith Brown writes:
Arthur Honegger (1892-1955) was a younger contemporary of Schoenberg. The Swiss/French composer was a member of Les Six, the school of twentieth century French composers, all of whom were musical innovators in one way or another. Le Roi David (1923) began as extensive incidental music for a play about the Old Testament king staged in 1921 near Lausanne in Switzerland.
The highly successful stage production encouraged Honegger to enlarge his score into an oratorio. The spoken dialogue of the play was replaced by the single speaking voice of a narrator. The chorus and solo singers were originally backed by an ensemble of seventeen mostly wind instruments, with piano celeste and harmonium keyboards. Honegger rescored this work in its final form for full symphony orchestra. It has, however, been recently recorded reverting to the smaller instrumental group.
Daniel Reuss conducts members of the famed Orchestre de la Suisse Romande and the Ensemble Vocal de Lausanne, with speaker and four vocal soloists. This version of Le Roi David was recorded in 2016 in Geneva, Switzerland. It was released in 2017 on a single Mirare compact disc. Le Roi David, the dramatic oratorio, was such a success it inspired Honegger to create more in the genre. He composed a Biblical opera Judith (1926) and Jeanne d'Arc au Bucher ("Joan of Arc at the Stake," 1938). I broadcast an old Columbia LP recording of "Joan of Arc," with Seiji Ozawa conducting the London Symphony Orchestra, way back on Sunday, April 1, 1984.
Keep listening for a large-scale work of Roman Catholic church music that is symphonic in conception and beautifully melodic: Franz Schubert's Mass in A flat major, D678 (1822). Listen in particular to the sound of the choristers of St. John's College, Cambridge and five British vocal soloists. Normally the famous Anglican church choir would be under the leadership of their longtime director George Guest. In this 1974 recording for British Decca it's Neville Marriner leading the choir and his own Academy of St. Martin-in-the-Fields chamber orchestra. Decca's subsidiary label Argo released this recording on LP in 1975. Decca has reissued it as CD disc number 28 in a forty two compact disc package of the complete Argo recordings of the Choir of St. John's.