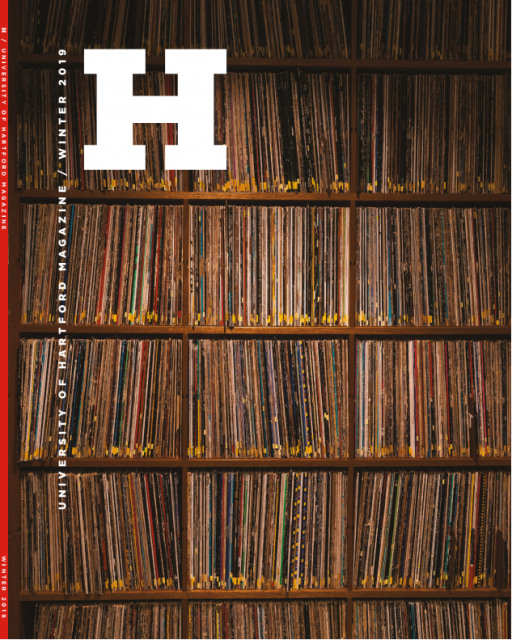 When the University of Hartford was incorporated just over 50 years ago by business and community leaders, they envisioned a center of education and culture for Greater Hartford. Read more...
Persons with disabilities who wish to access the WWUH Public File may contact John Ramsey at: ramsey@hartford.edu
Sunday Afternoon at the Opera - Rameau: Les Indes Galantes
Sunday Afternoon at the Opera host Keith Brown writes:
Jean-Philippe Rameau (1683-1764) was the greatest composer of the French baroque, as well as the most important musical theoretician of his age. He should rightly be ranked alongside his contemporaries J. S. Bach and George Frideric Handel. Rameau took to composing French opera only later in his life. He was fifty years old when his first one, Hippolyte et Aricie, premiered in 1733. Les Indes Galantes followed in 1735 and he penned many more right up until the time of his death at age eighty one.
I first broadcast Les Indes Galantes way back on Sunday, September 22, 1985, working from CBS Masterworks stereo LPs. Previously I had broadcast CBS Masterworks releases of Rameau's Le Temple de la Gloire (1747-48) on Sunday, December 11, 1983, and Hippolyte et Aricie on Sunday, April 29, 1984. All three recordings featured the period instrumental group La Grande Ecurie et la Chambre du Roy, founded and directed by Jean-Claude Malgoire. Like John Eliot Gardiner and Christopher Hogwood, Malgoire was a pioneer in the field ofauthentic baroque practice.
In Les Indes Galantes, Rameau aimed at providing the opera-going public of Paris with a truly international spectacle. "Love around the world" is the theme of this galant ballet héroique, as it was styled. Dancers representing the European nations of France, Italy, Spain and Poland take part in the prologue. The four acts of the opera are separate romantic vignettes set in Turkey, Peru, Persia and the rainforest of the Amazon. "Make love, not war!" is a tacit sub-theme throughout.
When I last aired Les Indes Galantes that CBS Masterworks release was not at all new. The original 1974 recording was reissued in 2016 on three compact discs through Sony Classical.