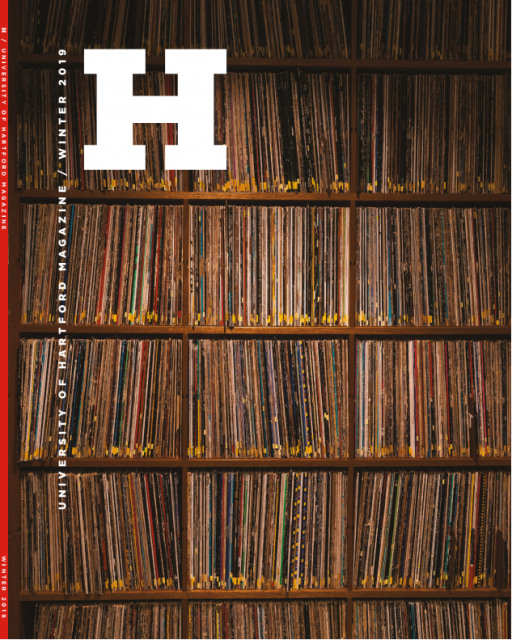 When the University of Hartford was incorporated just over 50 years ago by business and community leaders, they envisioned a center of education and culture for Greater Hartford. Read more...
Persons with disabilities who wish to access the WWUH Public File may contact John Ramsey at: ramsey@hartford.edu
Connecticut Radio Memories - Episodes 9 & 10
Summary:
EPISODE 9 – Hometown Radio Part 2 - More stories from Radio stations in Connecticut's Smaller Cities and Towns including WBIS (Bristol), WMMW/WBMI/WKSS (Meriden), and WHAY/WRCH/WRCQ (New Britain).
EPISODE 10 – Elm City Radio – The history of New Haven's radio stations including WAVZ, WBIB, WELI, WDEE/WCDQ/WOMN/WSCR, WNHC, and WPLR.
Details:
EPISODE 9 – Hometown Radio Part 2– More Stories from Radio stations in Connecticut's Smaller Cities and Towns
In this episode, we look at some more of the stations from Connecticut's smaller cities including WBIS in Bristol, WMMW in Meriden and it's FM counterpart WMMW FM which became WBMI – a muzak distributor, WKSS, and WHAY, a New Britain station which remade itself to cover all of greater Hartford as "Rich Radio" WRCH AM and FM. Later it had an all oldies station, WRCQ AM. Includes commentary from: Dick Bertel, Jack Borden, Bob Ellsworth, Dick Robinson, John Ellinger, Bill Davies, Fred Swanson, Del Raycee, Don Blair, Bill Glynn, Dick Newcity, Lee Steele, Richard Price, Tom Hungerford, Dan Blume, Frank Donovan, Ray Hard, Bryant Thomas, Don Meno, Marty Moran, Phil Callan, Wayne Mulligan, John Flemming, Geoff Bell, Walt Pinto, and Charlie Bagley. Includes archival audio of: Hermie Dressel, Dick Bertel, Dan Blume, Dick Robinson, Danny Lyons, Don Moline, Steve Jay, Pat Scalone, Tom Casey, and Governor Ella Grasso.
EPISODE 10 – Elm City Radio – The Story of New Haven Radio Stations
This episode is devoted entirely to New Haven radio and its stations through the years. We'll hear about an early FM station WBIB, New Haven's oldest station WELI, the top-40 competition between WNHC and WAVZ, and the Hamden station WDEE, which went through many formats and call letter changes. Its FM eventually became WKCI. We'll also hear how WNHC FM became New Haven's premier rock station WPLR. Includes commentary from: Bud Finch, Jerry Kristafer, Rusty Potz, Chuck Brinkman, Al Warren, Bill Flower, Dick Ferguson, Don Meno, Fred Swanson, Gerry Brooks, Mike Rice, Steve Martin, Walt Pinto, Frank Delfino, Ken Devoe, Ed Brouder, Bob Paine, Dick McDonough, Del Raycee, Don Blair, Richard Ward Fatherly, Kevin McKeown, Steve O'Brien, Bob Craig, Barry Grant, Dick Kalt, Gordon Weingarth, and Phyllis Pariczek. Includes archival audio of: Dan Ingram, Tiny Markle, Bud Finch, Bill Beamish, Ron Rohmer, Jerry Kristafer, Stoneman, Dick McDonough, George Lazat, Bill Rock, Ken Devoe, George Phillips, Walt Dibble, Gerry Brooks, Frank Carrano, Michael Leitner, Del Raycee, Don Blair, Kevin McKeown, Bob Morgan, and Marcia Simon.