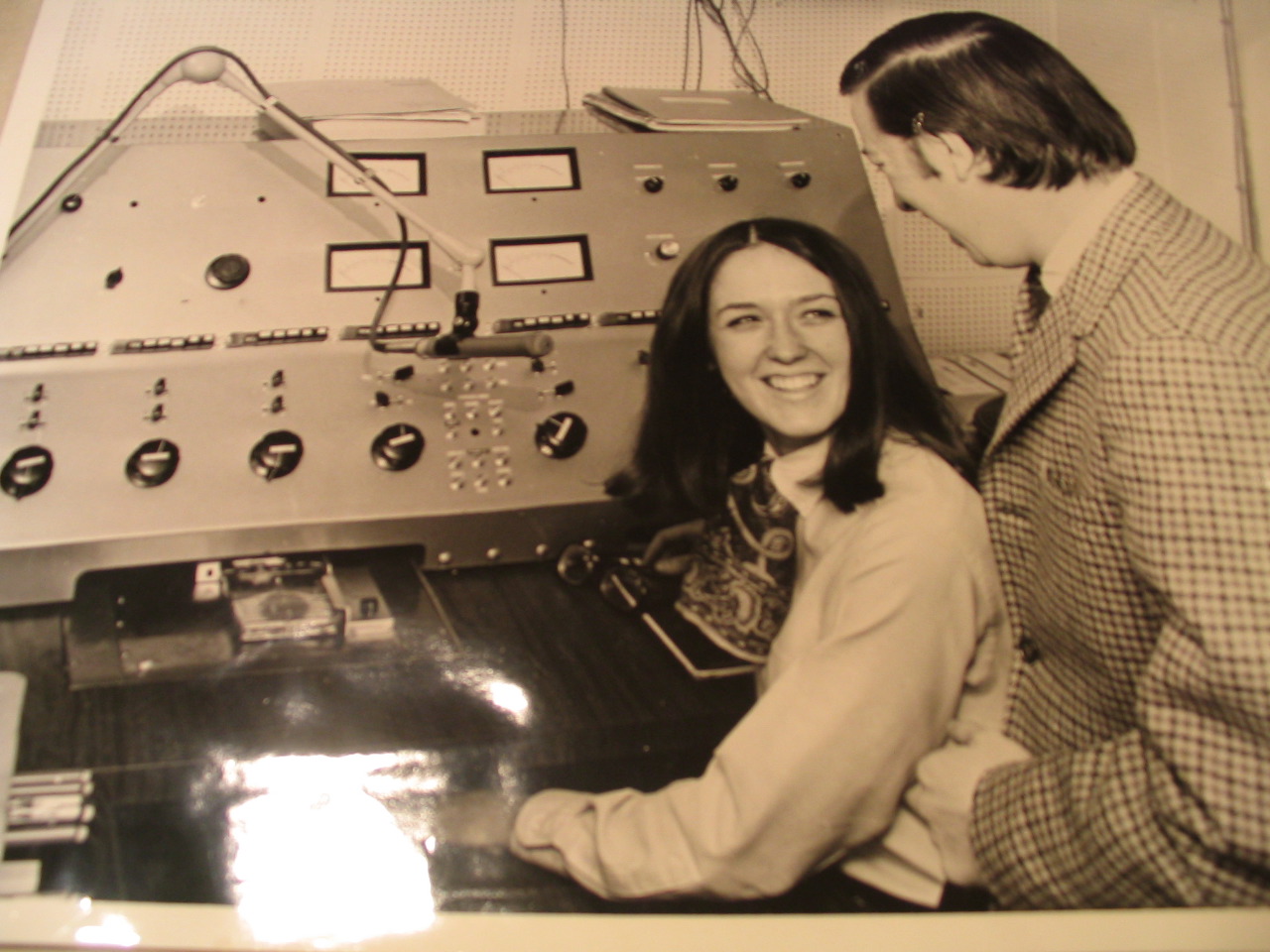 Watch 1980s video clip of WWUH in the News!

When the University of Hartford was incorporated just over 50 years ago by business and community leaders, they envisioned a center of education and culture for Greater Hartford. At its core, it would be a university for the community created by the community.
The University has come a long way since its humble beginnings on Hartford's last remaining farm, evolving from a local school for commuters into a comprehensive university that attracts students from throughout the world. Yet it remains true to its original mission of serving as a valued resource for individuals, families, businesses, and communities throughout the Hartford region, offering hundreds of programs that serve the University and its neighbors every day. For over 45 years listener supported WWUH has served an important role in the University's community service mission.
New World Notes - The Slippery Slope of Memorial Day
This week on New World Notes: radio program #324, May 20, 2014, from 12:00 to 12:30 p.m. (and on Wednesday from 8:30 to 9:00 p.m.), host Kenneth Dowst offers an anti-war, anti-militarism perspective on Memorial Day.
Journalist Robert Fisk explains that (and why) there's been no "Good War" after 1945. K.D. reads Howard Zinn's famous 1976 column on Memorial Day (which got Zinn fired from the Boston Globe). K.D. also reads and demolishes the beloved war poem, "In Flanders Fields." Plus Steppenwolf's classic antiwar song of the 1970s, "Monster."
This program was originally broadcast in May 2009. Fisk talk courtesy of TUC Radio. Zinn essay, "Whom Will We Honor Memorial Day?"--and much other good stuff--from The Zinn Reader (Seven Stories Press, 1997).
New World Notes is produced under the auspices (Latin for "table") of WWUH-FM, a community service of the University of Hartford.
You can listen to any installment of New World Notes online or else download it (as an mp3 audio file) for later listening. The show is archived at both A-Infos Radio Project and (from #90 onwards) the Internet Archive. Either link should get you a reverse-chronological listing of available installments. Or browse the show's Web site: Each installment has a page; each page has links to the recorded audio; and a handy table of contents will quickly find the installment you want.
Series overview: Political and social commentary in a variety of genres. Exploring the gap between what we want--and what they're trying to make us settle for.
Catch New World Notes (all times Eastern):
Any time: Listen to or download any installment. Just go to New World Notes and click a link to the audio at the top of the page. (Every installment has a page on the Web site, and every page has links to the audio.)