2010: July - August
Dear WWUH Listener
Summer is in full swing, WWUH continues to be an amazing place to hear wonderful music, insightfull public affairs and a wide variety of things that will hopefully enrich your life and listening pleasure. Please enjoy this second issue of our new online WWUH Program guide. Feedback is always welcome at wwuh@hartford.edu
Ambience News
Hi! Mark Time here.
Once upon a time (cir. 1978-1983), having 'graduated' from the Connecticut School of Broadcasting, my plan was to merge my passion (music) with my career. I simultaneously held positions at WHCN and WWUH. I always expected someone to tap me on the shoulder and say, "You gotta choose one or the other, buddy - commercial or non-commercial radio." It was nice getting paid to do radio, but that job wasn't 'about the music.' At 'UH, it was ALL about the music. I quickly graduated from The all Night Show and Gothic Blimp Works, to Midday Fuse (the show/bridge between Morning Jazz and Afternoon Roll). In order to fit Public Affairs in at noon, Fuse and Afternoon Roll were combined into a new show called Synthesis. Because I had the Monday slot, I actually premiered the very first Synthesis show. It was a great ride. We all explored this new world from jazz to rock, electronic, progressive, imports......almost anything goes. It was ALL about the music! My best musical 'high' was filling in for Dave DeMaw on the Greatest Show From Earth! Sadly, retail called, and I walked away from my non-realized career in radio. Though I always wished to find time to volunteer at WWUH again, the demands of retail afforded little time nor flexibility.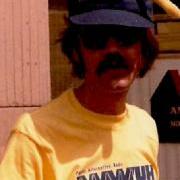 Fast forward 25 years to the WWUH 40th Anniversary Reunion, where I reconnected with Dave DeMaw and started hanging around the station, sitting in on shows, reacquainting myself with radio and the new equipment. Susan was fading from the Ambience line-up, and there was room for a fourth host. I said, "Pick me! Pick me!"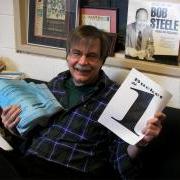 I love ambience music. It's a great musical-mood on Sunday mornings to accompany you in whatever you fare. Ambience is low-keyed. It doesn't require earnest listening, yet is good accompaniment, with a complexity that will entertain you, if you have the mind to listen.
As much as I like Ambience, I love stretching the definition of ambience music. Ambience can be a mellow one-note-drone-with-variance, or it can be a rhythmical picking on an acoustic guitar or sequenced synthesizer. Maybe a marimba or a sitar, a harp or even a saxophone will provide contrast between songs. The inclusion of drums is not typically ambient, but sometimes it works. There is Jazz Ambience, Ambient Space, Ambient Dance, Minimalist Ambience, Heavy-Metal-Ambience (maybe not!) and many other variations of ambient music. Mix in a bit of audio experiences from around the world, some spoken word, and consider yourself Ambience'd - Time-style. Personally, I like the Solo-Acoustic-Progressive-Classical-Guitar-With-Just-A-Hint-Of-Waltz Ambience category.
Join me, and the Ambient Apprentice, Time-Clock, on the first the Sunday of every month (and sometimes the fourth – when there are FIVE Sundays in the month), as we explore "Ambience Without Borders." Listen for 'something different'. It's ALL about the music to me.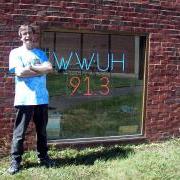 Blue Monday
9 PM to midnight
hosted by Bart Bozzi
Tune in to Blue Monday during July and August 2010 for the following features:
Featured Artist
July 5 Fleetwood Mac
July 12 Earl Gaines
July 19 Dave Hole
July 26 Otis Taylor
August 2 Peter Green
August 9 Allen Toussaint
August 16 Mighty Sam McClain
August 23 Jimmy Dawkins
August 30 Janis Joplin
Back to the Roots
July 5 West Coast Blues
July 12 Classic Women Blues Singers
July 19 British Blues
July 26 Georgia Blues
August 2 Memphis Blues
August 9 Rhythm & Blues
August 16 Boogie Woogie
August 23 Texas Blues
August 30 Jump Blues
Tune in as we also go back in my blues history, featuring a cut I aired 20 and 10 years ago on my weekly blues shows previously aired on Overnight Blues and Blue Monday.
Join me as we explore the diverse and interesting world of "the blues" every Monday night at 9 PM on WWUH's long running blues show, "Blue Monday".
Notes from Celtic Airs

At long last, the Celtic Airs Concert Series will resume in the friendly confines of the University of Hartford's Wilde Auditorium. By the time Malinky take's the stage on 8/13/2010, it will have been almost four months since Martin Hayes and Dennis Cahill performed for a sell out crowd on 4/24/2010. Two weeks after you've enjoyed Malinky, Jim Malcolm will be here to entertain us on 8/27/2010.
Malinky will be making their second appearance in the Celtic Airs Concert Series. During one of their three U.S. tours in 2009, The Boston Globe proclaimed them "the finest young Scottish traditional band since Silly Wizard." High praise indeed!!
The band had it's origins in the lively session scene of late 1990's Edinburgh and celebrated their 10th anniversary in 2008. Two of the founding members continue as cornerstones of the ensemble; Steve Byrnes (vocals/ bouzouki/guitar) and Mark Dunlop (vocals/whistles/bodhran). They're joined by Fiona Hunter (vocals/cello) who replaced founding member Karine Polwart is 2005, Dave Wood (guitar/ bouzouki) and Mike Vass (fiddle).
Malinky is certainly one of Scotland's most distinctive and accomplished folk bands. Their hallmark song based repertoire features the voices of three superb vocalists who share lead and harmony. With three folklore and traditional music graduates in their ranks, it should come as no surprise that they are outstanding interpreters of traditional songs. They're equally gifted exponents of contemporary material. AND don't overlook their tastefully inventive instrumentals characterized by their seasoned maturity and sparkling freshness.
Malinky have released four albums, Last Leaves (2000), Three Ravens (2002), The Unseen Hours (2005) and Flower and Iron (2008) to increasingly greater acclaim. Their most recent release prompted the reviewer in Folk Roots Magazine to say "Malinky is a class act which achieves the quality and musical accomplishment previously associated with their Scottish forbearers the Whistlebinkies, Ossian and Ceolbeg."
Irish Music Magazine said "Malinky has a beautiful delivery that needs no gimmicks to enthrall their audience. They simply let the strength and power of traditional songs and tunes communicate their story."
I strongly encourage you to come out and see "Scots music at it's most evocative" (Mojo Magazine) when Malinky appear in the University of Hartford's Wilde Auditorium on Friday August 13th, 2010 at 7:30PM.
Do you remember Jim Malcolm's tenure with The Old Blind Dogs, successor to their original vocalist Ian Benzies? He joined that stellar ensemble in 1999 and recorded three albums with them during an eventful seven year career as a "dog".
In 2006, he decided it was time to resume a solo career that began with acclaimed performances at the Edinburgh Fringe Festival in 1994. His first solo album, Sconeward, was released in 1995 on Greentrax Records, Scotland's premier traditional label. His second solo album "Rohallion" was released in 1998 and drew the attention of The Old Blind Dogs, already a very popular folk ensemble that originated in the same region of Northeast Scotland where Jim was brought up.
Jim needed an outlet for his prodigious song writing talents and continued to record solo albums in between tours with the Old Blind Dogs including "Resonance" (2001), "Home" (2001) , "Live In Glenfarg" (2004) and "Tam o' Shanter" (2005), These song writing skills didn't go unnoticed, and in 2004 he was voted "Songwriter of the Year" at the Scots Trad Music Awards. (This same august body nominated him for "Male Vocalist of the Year" in 2004, 2005 and 2008)
Since devoting full time to his solo career in 2006, he has toured extensively on both sides of the Atlantic and has found time to record two additional studio albums, "Acquaintance" (2007) and "The First Cold Day" (2009). His vocal talent hasn't gone unnoticed by American reviewers. Dirty Linen Magazine said "Malcolm has one of those pure warm folk voices, two parts Archie Fisher /one part Dick Gaughan, that one never tires of listening to." The Boston Globe said "Jim Malcolm's voice has the complex individuality of an aged single malt whiskey." His U.K compatriots were no less ebullient; "One of the finest singing voices in Scotland in any style" (Living Tradition Magazine) "The new male voice of Scotland." (Radio Scotland)
Lest we focus too much on Jim's singing talents, let me remind you that he is also a leading exponent of simultaneous guitar and harmonica playing (a la Bob Dylan) AND provides a witty and informative patter between songs!
Don't miss what promises to be an entertaining and memorable night of music when Jim Malcolm returns to the Wilde Auditorium Friday August 27th, 2010 at 7:30PM.
Tickets to the WWUH/Celtic Airs Concert Series are only available through the University of Hartford's Box Office, open Monday –Friday 10:00 AM – 6:00PM. Call 1-800-274-8587 or 860-768-4228. On line purchases can be made at www.hartford.edu/hartt.
Celtic Airs , now in it's 17th year on WWUH, is broadcast every Tuesday morning 6:00-9:00 AM on 91.3 FM and streaming live on your computer at wwuh.org. Tune in every week for the best in Celtic music old and new. You'll also hear information about our concert series and selections featuring our concert performers.
Thank you for supporting the WWUH, Celtic Airs and the concert series. Please spread the good news to someone you know who hasn't yet discovered what we have to offer!!
Steve Dieterich
Producer/Host of Celtic Airs
Sunday Afternoon at the Opera
your "lyric theater" program
With Keith Brown
programming selections for the months of July and August
Sunday July 4th:Gershwin, Porgy and Bess. For this Sunday, the Fourth of July, an American Opera is certainly called for. If there is an archetypal Great American Novel (Moby Dick, perhaps?), is there not also a great American Opera? The leading candidate for that title has got to be George Gershwin's Porgy and Bess (1935). Gershwin conceived it as a wholly sung opera, but following its premiere production on Broadway and after George's untimely death in 1937, Porgy and Bess as an opera was mutilated. Sung passages reduced to spoken dialogue, the orchestration was simplified and it was treated as a Broadway musical. Yes, Gershwin did sanction cuts here and there in the score, since it's performance time was so long, and he made numerous revisions in the music, some miniscule, some rather extensive. American lyric theater historian John Mauceri has restored Gershwin's original 1935 score, which necessitated keeping certain material and omitting various numbers. Sadly, Porgy's wonderful "Buzzard Song" had to go (Gershwin sanctioned this cut!), but reintroduced into the picnic scene on Kittiwah Island is the playing of the "Charleston Orphans' Band." Also restored are spoken interjections written into the 1935 prompter's book. Mauceri led the Nashville Symphony Orchestra and Chorus for a Decca/London recording of the "authentic" Porgy and Bess opera, made at the Tennessee Performing Arts Center in 2006. Baritone Alvy Powell and soprano Marguerite Lister are the Porgy and Bess of our generation. (They wowed me when I saw them in Connecticut Opera's 1998 production.) Musical Heritage Society picked up the British label's two CD package for distribution stateside.
Sunday, july 11TH: Corigliano, A Dylan Thomas Trilogy/ Mr. Tambourine Man. This Sunday more American vocal music of our time from a much-honored living composer. His fame may never quite rise to the immortal heights of Gershwin or Bernstein, nevertheless John Corigliano (b. 1938) ranks among our country's top classical composers. A Dylan Thomas Trilogy (1999) may end up being regarded as his most important large-scale composition. Corigliano first read the Welshman's poetry as a young man in 1959. Over the course of the next four decades, as the poems he so loved mirrored the changes in his life, Corigliano made settings of them and assembled them into an oratorio. The distinguished British baritone Sir Thomas Allen was chosen as principle vocal soloists for the world premiere recording of the Trilogy for Naxos Records, made in Nashville, Tennessee in 2007. Leonard Slatkin conducts the Nashville Symphony Orchestra and Chorus.
One of these Sundays I'll broadcast a recording of Corigliano's much praised opera The Ghosts of Versailles (1991) if I run across one. If you want more Corigliano today you have to content yourselves with a song cycle Mr. Tambourine Man: Seven Poems of Bob Dylan (2000/03), which Naxos also released as a world premiere recording along with the Trilogy in 2008. I find it hard to believe the composer was unfamiliar with Bob Dylan's song "Mr. Tambourine Man." How could any musically literate person living through the 1960s not remember Dylan's songs?! At least that is the pose that Corigliano strikes in writing his own notes for the Naxos release. He states that he was interested only in the lyrics Bob Dylan wrote, not Dylan's music. What he succeeded in doing Walter Simmons summed up in his review in the pages of Fanfare magazine (May/June, 2009 issue). Simmons says, "... he has managed to orate musical settings that a.) bear no resemblance whatsoever to Dylan's music; b.) capture the spirit and meaning of the text, and do so with remarkable imagination; and c.) for a satisfying song cycle that meets the standards of serious concert work. It is presumably for reasons such as these that this work won the most recent Grammy Award for Best New Classical Composition - the third such award Corigliano has received." Hila Plitmann is the "Amplified Soprano" for Mr. Tambourine Man as it was recorded in its later orchestrated version at Kleinhaus Music Hall in Buffalo, New York. JoAnn Falletta directs the Buffalo Philharmonic Orchestra.
Sunday, july 18tH: Haydn, Die Feuersbrunst/Orff, Carmina Burana. Beginning in 1970s with the PHILIPS recording project under the direction of Antal Dorati, the operas of Josef Haydn have appeared more frequently on disc. Whether in LP or CD format I have broadcast as many of them as I have come across over the decades. Haydn wrote his operas primarily for performance in the private theater of his patron the Hungarian Prince Eszterhazy. The Eszterhaza palace complex included an elaborate, large-scale marionette theater. For the sophisticated marionette shows Haydn was expected to provide instrumental and vocal music. The scores of Haydn's puppet singspiels have been largely lost. One of only two such surviving works that can be reconstructed for modern performance is Die Feuersbrunst, oder das abgebrannte Haus ("The Conflagration, or the House that Burned Down," 1776 - 77). The authenticity of some of its music is in doubt. Haydn's pupil Ignaz Pleyel seems to have composed at least part of its overture, and the master may have borrowed or reworked some numbers by other composers making this work something of a pastiche. This sort of Singspiel doesn't aspire to the majesty of Mozart's "Magic Flute." It's a simple comic opera that in modern media terms would translate into one of those Walt Disney feature-length animation movies with plenty of songs in the soundtrack. Unlike Disney, however, the Feuersbrunst comedy has a lowbrow sexual element. The reconstruct of Die Feuersbrunst that conductor Frank von Koten recorded with his musical forces in 1992 has omitted all of the spoken word dialogue in German language. He directed what is credited as the "Eszterhazy Orchestra" with an unnamed chorus and identified vocal soloists. This recording, made in the Netherlands, was taken up on one CD into the Dutch label Brilliant Classics 150 CD boxed set "The Haydn Edition," issued in 2008 in anticipation of the bicentennial of Haydn's death in 2009. You've already heard other recordings of Haydn's operas and sacred choral works on this program, also derived from this Brilliant Classics compendium.
From obscure Haydn we pass on to one of the most popular secular choral works of the twentieth century: Carl Orff's Carmina Burana (1936). The Latin songs called Carmina were preserved in a medieval manuscript found in a Benedictine monastery known as Benedikt-Beuern or Burana in the Bavarian Alps. The songs may be in the official language of the Holy Church, but they are surely secular - one might more accurately say profane, or even bawdy. Orff's modern musical approach to the medieval lyrics emphasizes a barbaric simplicity. He was imitating Stravinsky's Rite of Spring or Les Noces. His cantata has sometimes been staged with costuming. The music is so naturally applicable to acted-out interpretation that it made its way into film and television and has served as a model of what movie soundtrack music should be. We hear it today as it was recorded live in performance at the Barbican Centre in London 2007. Richard Hickox conducts the London Symphony Orchestra and Chorus. This recording for the British Chandos label was among the last Hickox ever made. He died suddenly at the age of 60 on November 23, 2008.
Sunday, july 25th: Gilbert and Sullivan,Utopia, Limited. G & S operettas always figure in my summertime programming mix. Here's one I bet you've never heard before! In 2001 Newport Classic released the first complete recording of Utopia, Limited (1893). I say complete because it includes all of Gilbert's witty spoken dialogue. With something unfamiliar like this, as a listener you really need to hear the dialogue to understand what's going on.The only other previous recording ofUtopia, Limited was a truly fine one from the early stereo LP era, with the original D'Oyly Carte Opera Company performing, but it lacks the dialogue. I broadcast those old London ffrr vinyl discs on Sunday, July 26, 1987. The Newport recording was made with an American company, Ohio Light Opera. Writing in Fanfare magazine (July/August, 2001) reviewer James Camner attests, "the whole cast of Newport'sUtopia, Limited is outstanding, their English diction so crisp and clean that it is hardly necessary to consult the libretto... Heartfelt thanks must go out from all the Savoyard's of the Ohio Light Opera, the director John Stuart and to the recording producer John Ostendorf." I last broadcast the Newport Classic recording on Sunday, July 7, 2002.
SUNDAY, AUGUST 1ST:Maconchy, The Sofa, The Departure/ Shawn, The Music Teacher. The focus this Sunday is on contemporary British and American opera. British composer Elizabeth Maconchy (1907 - 94) left us a triptych of one act chamber operas, two of which were recorded in 2007 from Sadler's Wells productions in London. The Sofa (1959) and The Departure (1962) were released on a single Chandos CD in 2009. The singers and players of Independent Opera of Sadler's Wells are directed by Dominic Wheeler. The Sofa is a romantic comedy about a hedonistic young man upon whom a curse is imposed: he must become the sofa on which he has seduced various women, the curse to be lifted only when another unmarried couple fornicates upon this piece of furniture. The Departure is a nostalgic ghost story. It deals with a woman who longs to be reunited with her husband, who has recently died in an automobile crash. Her wish is granted, but only for a brief stopover for her departed life partner's spirit. Writing about this Chandos in Fanfare magazine (July/August, 2009 issue) reviewer Colin Clarke states, "the recording is exemplary... urgently recommended..."
The Shawn brothers, Allen and Wallace, are pillars of the contemporary lyric theater scene in New York City. They have been collaborating on theater projects since their childhood. It was composer Allen Shawn (b. 1948) who wrote the music forThe Music Teacher, setting the libretto provided by his playwright brother. They began collaborating on this particular project in 1982, but the opera had to wait until 2006 for its premiere production by the New Opera Group in NYC. Like Monachy's operas, Shawn's The Music Teacher is on a chamber scale: four singers, a dozen speaking voices, and an ensemble of ten instrumentalists. This is an opera-within-an-opera. The external portion of it is a scene from the private side of the life of a conservatory professor of music. He has a brief sexual affair with a young female singing student. The outside part has spoken word dialogue. The anterior portion of the opera is entirely sung to a bizarre meat-grinder processed score of intertwined music styles, some contemporary, some historical. The setting is entirely classical - a sendup perhaps of the opera composer Gluck and the 18th century's favorite librettist Metastasio. The music teacher of the title purportedly composed the inner opera and the student singer performs in it. The Music Teacher comes to us on a single Bridge silver disc released in 2008.
Sunday, AUGUST 8TH: Grey, Enemy Slayer/ Glass, Itaipu/ Castelnuovo – Tedesco, Platero y Yo. Variety is the spice of life, so they say, and variety is the verysalsa of lyric theater programming this afternoon when I present three works, one each reflecting upon native American, South American, and Hispanic traditions. First comesEnemy Slayer: Navajo Oratorio (2007), the first such work in music history to set forth the creation myth of an indigenous North American people. Composer Mark Grey (b. 1967) is not Native American himself, but he teamed up with Navajo poet Laura Tohe, who provided him with English language text for Enemy Slayer. The Navajo people have a profound understanding of how war traumatizes the human psyche. Enemy Slayer is intended as an outreach from them to help heal the emotional wounds of war weary combatants throughout the world. Laura Tohe is a professor at Arizona State University. It was at Symphony Hall in Phoenix, Arizona that the Enemy Slayer was recorded for Naxos Records in 2008. Michael Christie directs the Phoenix Symphony and Phoenix Symphony Chorus, with baritone soloist Scott Hendricks.
America's leading minimalist composer Philip Glass was commissioned in 1989 to provide choral music to celebrate the construction of the Itaipu hydroelectric dam, situated over the Parana River on the border between Brazil and Paraguay. The Itaipu choral songs constitute the second feature of the afternoon. Robert Shaw and the Atlanta Symphony Orchestra and Chorus premiered Itaipu, which was recorded for issue through Philip Glass' own Orange Mountain record label. As my third offering you'll hear recitations of some delightful Spanish-language poems for which Italian composer Mario Castelnuovo-Tedesco (1891 - 1968) supplied musical accompaniment. Spanish-speaking folk of the world over have read to their children the poems in the collection Platero y Yo by Juan Ramon Jimenez (1881 - 1958), a Nobel Prize Laureate in literature. The poet imagines a series of conversations with a savvy donkey named Platero. Moni Oradia is the narrator in a Delos recording of "Platero and I." Backing him on guitar is Emanuele Segre. Castelnuovo-Tedesco chose 28 out of the 138 poems in the collection for musical treatment. Since Platero dies at the end of the series, Segre eulogizes him with the composer's transcription for guitar of Ravel's well-known "Pavane for a Dead Princess." Delos issued Platero y Yo on a single silver disc in 2009.
Sunday, AUGUST 15TH: Cimarosa, Il Matrimonio Segreto. Italianopera buffa always figures in my summertime programming. Domenico Cimarosa (1749 - 1801) was one of the most prolific composers of Neapolitan-style comic opera. (He wrote more than fifty of them.) Il Matrimonio Segreto (1792) is a model of the genre. Although Mozart and Rossini overshadow him today, the Viennese public at the time liked his "Secret Marriage" better than Mozart's Cosi Fan Tutte. The Austrian emperor Leopold II liked Cimarosa's opera so much he commanded an entire second performance of it on the night of its premiere. The source of Il Matrimonio Segreto lies in an English comedy that played at London's Drury Lane Theatre in 1776. Cimarosa's musical treatment of it continues to have appeal because of the beautiful melodies he wrote. The last time I aired this opera buffa masterpiece was way back on Sunday, April 21, 1985, when I presented a 1977 Deutsche Gramophon LP recording starring baritone Dietrich Fischer-Dieskau, with Daniel Barenboim conducting the English Chamber Orchestra. Now, a quarter of a century later, you get to hear and even older 1968 three LP set issued through the Italian Cetra label initially and released stateside through Everest Records. Manno Wolf-Ferrari conducts the orchestra and chorus of the Magg Musicale Fiorentino. A cast of stellar Italian singers of the mid-twentieth century are featured: bass Sesto Bruscantini as Geronimo, the wealthy merchant. Another basso Antonio Cassinelli is heard as Count Robinson, an English Milord taken straight from David Garrick's play. Soprano Ornella Rovero is Elisetta, the merchant elder daughter, who is promised in marriage to the count. Then there's soprano Alda Noni, who portrays Carolina, the younger daughter who is secretly married to the merchant young clerk Paolino, sung by tenor Cesare Valetti.
Sunday, AUGUST 22ND: Lehar, Giuditta. This is technically an operetta, but it was Lehar's closest attempt at serious opera. The story of Giuditta the femme fatale is no comedy, and the ending is sad. Giuditta was the finale for Lehar's career as a composer. Its score contains some of his most seductively beautiful melodies. This work was the last glorious gasp of that sentimental Viennese genre of lyric theater. Soprano Edda Moser is an absolutely stunning Giuditta in the 1983 EMI recording, with Vienna's operetta specialist Willi Boskovsky directing The Munich Radio Orchestra and Munich Concert Choir. Boskovsky played first desk violin in the original Vienna State Opera production under the composer's own hand in 1934. I have broadcast the same two LP EMI German Elektrola derived set three times before at this time of year in 1988, 1995, and 2003.
Sunday, AUGUST 29TH: Delius, Irmelin. I always reserve the last Sunday in August for one of the operas of Friedrick Delius (1856 - 1934), who has been called "the English Debussy." I do so because the music of Delius is so evocative of the lazy hazy end of summertime. Longtime readers of our Program Guide may remember my four-part series on the seven operas of Delius and the attributes of his style, which appeared in the Guide in 1988 - 89. This Sunday we commence a fifth cycle of broadcasts of all his operas with his first one Irmelin (1892). It's his single longest musical composition: a gorgeous fairytale of an opera with a libretto by the composer himself, based partly on Hans Christian Anderson's version of the medieval romance of the Princess and the Swineherd. Irmelin never saw the stage in Delius' lifetime. A pity too, since composers Edvard Grieg and Andre Messager praise the music. In 1953 Delius' friend and promoter Sir Thomas Beecham conducted an amateur performance of Irmelin which went unrecorded. In December, 1984 it was given a concert performance from the studios of the BBC Third Programme. The tapes of that broadcast were issued under BBC's Artium label, first on LP, then in CD format. I aired the three LP set way back in 1986, and the two CD issue three times before in 1990, 1998, and 2005. Norman del Mar directs the BBC Concert Orchestra and BBC Singers. A world premiere digital recording.
Many of the featured recordings in this two month period of programming came out of my own collection of Opera on CD and LP: the "authentic" 1935 version of Porgy and Bess. Gilbert and Sullivan's Utopia, Limited, Lehar's Giuditta, and Delius' Irmelin. Thanks to Rob Meehan a collector who specializes in the alternative musics of the twentieth and twenty first centuries, for the loan for broadcast of his Bridge CD of Allen Shaw's The Music Teacher. The rest of what you'll hear in July and August is derived from our stations ever-growing library of recorded classical music. Again I'm grateful for the assistance of Vickie Hadge of Virtually Done by Vickie for the preparation of these notes for cyber publication.
The Hartford Circus Fire An Audio Recollection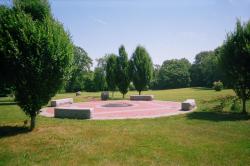 WWUH will present a special program commemorating the 66th anniversary of the Hartford Circus Fire Tragedy. This 90 minute documentary includes an interview with Don Massey, who co-wrote the book 'A Matter of Degree the Hartford Circus Fire and the Mystery of Little Miss 1565', as well as survivors talking about their memories of that day.
Originally broadcast in 2004, this documentary has been revised to include interviews recorded at the 2005 Circus Fire Memorial dedication ceremony. The program also Includes nearly a half hour of archival radio broadcasts from 1944 courtesy WTIC Newstalk 1080.
The program will conclude with a reading of the names of all 168 victims of the fire.
AIR DATE:
Tuesday July 6, 2010 – 1:00 PM to 2:30 PM (date of 66th anniversary of the fire)

The House of Zazz Presents – The State Of The Metal Address
By Sam Hatch
It feels like it's been a while since I've thrown down some pop cultural musings in these pages – and it must have been considering said pages are no longer real. So I welcome you into the digital fold and will hopefully be able to maintain your interest as I ramble incoherently about loud, obnoxious music.
It's been over a year since I took on the nefarious duty of helming The House of Zazz as part of the Tuesday night Gothic Blimp Works, and I have to say it's been a great run so far. The last time I threw down for this guide, I was enthusing about the new Slayer release, but since then there's been a metric ton of events on the heaviness radar. So allow me to fire off a volley of verbiage detailing this House's activities over the past few months.
It's full-fledged summer now, rife with day-longs festivals (Mayhem, Ozzfest, Uproar etc) and high-profile bills (American Carnage), but back in April the biggest event on the eastern seaboard was undoubtedly the New England Hardcore and Metal Fest up at the Worcester Palladium in Massachussetts. Celebrating its twelfth year in existence, it was a two day (three if you count the Thursday night pre-show) long steel bacchanal drawing crazed metalheads from all corners of the globe.
Unless they were from Europe, in which case many of the bands were waylaid by the ominous Icelandic volcano. Eyjafjallajökull (pretty metal, eh?) seemed to have something against black metal in particular, as its eruption grounded performers 1349 and Nachtmystium and forced them off of the bill. In their stead the main stage was laden with mangy acts dropping plenty of deathcore, thrash and a smattering of folk and Viking metal.
Day one (Friday, April 23rd) was essentially the local appearance of a nationally touring showcase featuring Valient Thorr, Between The Buried And Me, Baroness and Mastodon. Thorr's crusty stoner rock was a cheesy Hors d'œuvre with lead singer Valient Himself strutting shirtless around the stage like a drunken biker clone of Mick Jagger – routinely shouting "Do you know what I'm talking ABOWWTT?" even if we sometimes clearly didn't.
Between the Buried and Me again proved tight in person, showcasing their musical-school nerd tendencies while proving that somehow this kinda stuff can be entertaining in a live setting. Baroness were an amorphous, caressing ooze – slowly filling the room with monumentally heavy vibes and moving from song to song with nary an interruption.
Mastodon were again showcasing their brilliant album Crack the Skye (I know, it's not as brutal as Remission, but it was still my number one disc for 2009) in its entirety, followed by some choice numbers from prior discs. It was essentially the same show I had seen them deliver up at Boston's House of Blues last fall, and sadly that was the better performance.
Nothing against the band's capabilities, for they tore through the tracks with an adept fervor, but it was the Palladium's nasty sound (and the wildly overdriven board mix) that drowned the melodies and rendered the music's intricacies undetectable without earplugs. Towards the end of the set, notoriously persnickety guitarist/vocalist Brent Hinds' equipment seemed to fail him, resulting in his sudden walkout for the bulk of the finale. Still, Mastodon even with technical difficulties is a fearsome beast indeed.
Day two (Saturday, April 24th) started early with pirate metallers Swashbuckle setting the proper mood. The invariably sardine-packed second stage proved popular with bands such as Arsonists Get All The Girls and The Tony Danza Tap Dance Extravaganza drawing in the younger set. As if to lay waste to any potential scene residue lingering in the room, neo-thrash madmen Municipal Waste closed out the second stage. I had the chance to interview guitarist Ryan Waste earlier in the day, and he seemed psyched to have the chance to invoke sweaty mania in such a small space.
The main stage started off on schedule, with bands like England's Malefice showing genuine honor at being asked to deliver their Stateside debut at the festival. Chelsea Grin, Abacabb, Impending Doom and others presented a steady flow of death and deathcore, with the occasional stylistic break courtesy of groups like the thrash throwback outfit Holy Grail. Of course, one of the mid-day bands I was amped to see (1349) was one of those stuck in volcanic limbo, so trusty locallers The Red Chord stepped in to fill their shoes, albeit without any black metal stylings.
The evening was a weird balance of American brutality and European tradition, with Tennessee's Whitechapel and the immaculate live performance of Arizona's Job For A Cowboy standing horn to horn against much-anticipated sets from Eluveitie and Amon Amarth. Eluveitie were nothing but pub-styled fun, but unfortunately their expansive instrument requirements (fiddles, flutes and hurdy gurdies – oh my!) caused a lengthy setback in the evening's punctuality.
Amon Amarth strode onto stage as if Worcester was being conquered by recently unfrozen Viking badasses. They played all of their great, singalong-inducing epics, but by the end of their set fatigue had largely overtaken the bulk of the crowd. This inspired a pretty massive walkout despite the fact that festival mainstays Cannibal Corpse had yet to begin.
Once their sparse, blood-drenched banner was hoisted up into the rafters, a second wave hit me so that I was able to scream (until I lost my voice, that is) and headbang along to family tunes such as Priests of Sodom and Hammer Smashed Face. It was worth all of the verbal abuse we had to endure from monolithic frontman George "Corpsegrinder" Fisher, who displayed his inhuman hair windmill headbanging techniques up until their 1:15am finish time.
It was clearly the show to beat this year, but I also happened to remotely attend another monumental event via satellite last week in a movie theater of all places. It was a four hour simulcast from Sofia, Bulgaria's branch of the Sonisphere Festival, showcasing the groundbreaking appearance of all four bands from thrash metals vaulted "Big Four" – Anthrax, Megadeth, Slayer and Metallica, in that order of appearance.
It was a very cool idea, and despite a lack of promotion and a relatively underwhelming turnout, it was a great way to rock out in a nice air-conditioned room and meet other likeminded psychos. Anthrax were again featuring Joey Belladonna and concentrated on material from their mid-80s heyday. Joey also delivered an impressive rendition of Black Sabbath's Heaven and Hell in honor of the late Ronnie James Dio.
Megadeth were assailed by driving rain, but it didn't stop them from throwing down a technically proficient set, in spite of leader Dave Mustaine's half-hearted vocal attempts. Slayer strangely failed to create a full-blown mosh pit in the theater aisles, but their hour of big hitters (of course they played Angel of Death and Raining Blood) entertained without throwing any curve balls.
Metallica again proved to be the biggest, most accessible act of the bunch, and delivered a tighter set than when I caught them at Boston back in 2009. Drummer Lars Ulrich still seems to have trouble delivering the complexity of their earlier songs, but he did his best to keep up. Lead singer/rhythm guitarist James Hetfield's penchant for rockabilly cool showed in his odd choice of pseudo-vintage condenser microphones.
Clearly the biggest moment of the night was when Hetfield invited members of all the bands (minus most of Slayer for some reason) to join him on stage for a pounding rendition of Diamond Head's Am I Evil? For fans, this was a "once-in-a-lifetime" event, as James and Megadeth's Mustaine played together on stage for the first time in decades. The latter was booted from Metallica back in 1983, and Am I Evil was one of the songs that early incarnation of Metallica consistently jammed on and bonded over.
Eventually a DVD/Blu-ray of the event will be available (and internet pirates can handily find hi-def rips of the event even now if they look carefully – ARRRRR!), but it was a blast being able to say I watched a thrash metal concert in a movie theater megaplex, something I never would have dreamed possible back in the day.
Speaking of DVDs, there have been a number of great releases lately, starting with some output from German label Nuclear Blast. Classic thrash bangers Exodus' Shovel Headed Tour Machine triple-disc set is an amazing value – delivering a stunningly good quality video of their 2008 performance at Wacken Open Air. There's also an impressively long documentary (with some fun bonus nuggets) on Disc 2, and the entire Wacken show also appears on a third compact disc.
Swedish progressive, tech-metallers Meshuggah also have a nice video/CD compilation out entitled Alive, and while their nerdy math-metal may be an acquired taste for many, fans of the band should definitely seek it out. Unfortunately, there's not as much in terms of behind the scenes footage or interviews.
But for quality documentaries, At The Gates' The Flames of the End is a mind-bogglingly dense triple-disc set filled with microscopic detail encompassing the Swedish band's inception, brief flourish to popularity and subsequent genre-influencing impact. It's as impressive and sprawling as Cannibal Corpse's Centuries of Torment DVD (a benchmark for epic metal journalism), and comes with a number of extra features, videos and live performances.
I was going to run down a list of recent discs and rate them, but I'm running out of time (and room), so I'll just say that this year has found me grooving to new music from Valkyrja, Darkthrone, Burzum, High on Fire, Exodus, Overkill, Danzig, The Vision Bleak, Witchery and Nachtmystium – if any of that nonsense sounds compelling to you, do tune in to my weekly show and I'll promise to assail your ears with those and plenty of other, similar sonic entities.
And in closing, I'd like to pay homage to those who have recently passed into Heaviness Heaven, most notably Peter Steele of Type O Negative, Paul Grey of Slipknot and the one and only Ronnie James Dio of Elf, Rainbow, Black Sabbath and of course Dio. Hails and horns, fellas! \m/
Thursday Evening Classics
July 1
Hans Werner Henze
Birth: July 1, 1926 in Gütersloh, Westfalen, Germany
Hans Werner Henze has composed extensively in all the major genres including symphony, concerto, opera, and song, in a wide variety of styles. At first he composed in a neo-classical manner, but later adopted 12-tone serialism. Henze began composing at age 12, even before his formal music education began at the Braunschweig State Music School. He served in the German army in World War II and was briefly held as a prisoner-of-war. After the war, he continued his studies at the Institute for Church Music in Heidelberg, where he worked with Wolfgang Fortner, and at Darmstadt, where he studied with Schoenberg disciple René Leibowitz. His earliest recognized compositions date from the mid-1940s. His first full-length opera, Boulevard Solitude, was completed in 1951. Henze was chiefly identified with the post-Arnold Schoenberg serial composers for several years. With his move to Italy in 1953, Henze sought to change that perception and brought to his music a new lyricism. In the mid-1960s Henze took his first teaching post, as director of master classes in composition at the Salzburg Mozarteum. From an early age, he was interested in political and social issues. His rejection of the bourgeois values of his upbringing and the Nazism that he encountered probably had a large influence on his later political thinking. The notorious premiere of the oratorio Das Floss der Medusa (The Raft of Medusa, a requiem for Che Guevara) in 1968, at which the work's librettist and others were arrested, brought Henze further notoriety musically and politically. Interactions with German students and Italian intellectuals had motivated Henze to bring to his work an increasing political consciousness. Socialism and the New Left were very appealing to him, even more so after a year of teaching in Cuba in 1969-70, during which he led the Cuban National Symphony in the premiere of his Symphony #6. Voices, a song cycle with texts by Ho Chi Minh, Bertold Brecht and others, reflects Henze's political commitment and his musical eclecticism. In his later works, Henze has incorporated such disparate elements as rock and popular music, electronics, taped sounds, microtones, and extended vocal and instrumental techniques. But he has also continued the exploration of an expressionist orchestral sumptuousness in such works as Heliogabalus imperator and Tristan, and an enjoyment in reinterpreting old musical models.
July 8
Percy Aldrich Grainger
Birth: July 8, 1882 in Melbourne, Australia
Death: February 21, 1961 in White Plains, NY
George Percy Aldridge Grainger, was born to an architect father and a mother, Rose, who was the daughter of hoteliers from Adelaide, South Australia. His father was an alcoholic and when Grainger was 11, his parents separated. Grainger's mother was domineering and possessive. But, she recognized his musical abilities, and in 1895 took him to study at the Hoch Conservatory in Frankfurt. There he displayed his talents as a musical experimenter, using irregular and unusual meters. From 1901 to 1914 Grainger lived in London, where he befriended and was influenced by Edvard Grieg. Grieg had a longstanding interest in the folk songs of his native Norway, and Grainger developed a particular interest in recording the folk songs of rural England. During this period, Grainger also wrote and performed piano compositions that anticipated the forthcoming popularization of the tone cluster by Leo Ornstein and Henry Cowell. Grainger moved to the USA at the outbreak of World War I in 1914. His 1916 piano composition In a Nutshell was the first by a classical music professional in the Western tradition to require direct, non-keyed sounding of the strings - in this case, with a mallet - which would come to be known as a "string piano" technique. When the USA entered the war in 1917, he enlisted in a United States Army band playing the oboe and soprano saxophone, and spent the duration of the war giving dozens of concerts in aid of War Bonds and Liberty Loans. In 1918, he became a naturalized citizen of the USA. His piano solo CountryGardens became a smash hit, securing his reputation, although Grainger grew to detest the piece. With his newfound wealth, Grainger and his mother settled in White Plains, NY after the war. Rose Grainger's health, however, both mental and physical, was in decline. She committed suicide in 1922 by jumping from the building where her son's manager, Antonia Sawyer, had her office. In the same year, he traveled to Denmark, his first folk-music collecting trip to Scandinavia, and the orchestration of the music of the region would shape much of his finest output. In 1926 Percy Grainger met the Swedish artist and poet Ella Viola Ström and, freed from his mother's domination, fell in love at first sight. Their wedding was one of the most remarkable on record. It took place on August 9, 1928 on the stage of the Hollywood Bowl, following a concert before an audience of 20,000, with an orchestra of 126 musicians and an a cappella choir, which sang his new composition, To a Nordic Princess, dedicated to Ella. In 1929 Grainger established himself as a musical innovator with a style of orchestration or arranging that he called "Elastic Scoring". In 1932 he became Dean of Music at New York University, and emphasized his reputation as an experimenter by including jazz on the syllabus and inviting Duke Ellington as a guest lecturer. In 1940, the Graingers moved to Springfield, Missouri, from which base Grainger again toured to give a series of army concerts during World War II. However, after the war, poor health, declining ability as a pianist and the gradual decline in popularity of classical music discouraged Grainger. His last public appearance was at Dartmouth College in 1960. In his last years, working in collaboration with Burnett Cross, Percy Grainger invented the "Free Music Machine" which was the forerunner of the electric synthesizer. He died in White Plains and he was buried in Adelaide, Australia. Percy Grainger was known during his lifetime as a virtuoso pianist and arranger of popular English folk song. His primary contribution to music, however, was as a composer of expert and highly original works. Early in his life, Grainger rejected the central European tradition of Western classical music, seeking instead a "democratic" music that was more closely related to natural sounds, speech, and world music. In his quest to assimilate as much unique musical culture as possible, Grainger became one of the first ethnomusicologists to use the wax cylinder phonograph in the collection and transcription of indigenous music. His arrangements of many of these are among the best ever done, capturing not only the melodies and harmonies, but also the timbres, inflections, and performance styles of each individual piece. In his own compositions, Grainger experimented with nontraditional rhythms, forms, and instrumental combinations in an attempt to create what he called "free music." He was a champion of physical fitness, and stayed in top condition throughout his life.
August 5
Guillaume Dufay
Birth: August 5, 1397 in Bersele, Brabant, France
Death November 27, 1474 in Cambrai, France
Dufay was one of the most highly regarded composers of his generation, and one of those principally responsible for inaugurating the Renaissance in music. Before his death, Dufay would lead the papal chapel, socialize with popes and dukes, and collaborate with Donatello and Brunelleschi. Dufay lived in the Duchy of Burgundy – one of the primary musical hubs of the era, and a highly significant center for the structural principles of the high Renaissance. He spent a considerable portion of his life in Italy, in various cities, and so not only contributed to the refinement of musical life of Italy, but also disseminated Italian ideas to the intellectual centers of Northern Europe. Dufay was one of the most cosmopolitan composers of his or any age, and his large musical output contains many masterpieces, from cyclic masses to isorhythmic motets to simply ornamented hymns and dramatic cycles. Dufay's music flows more smoothly than the characteristically complex rhythmic textures of the late Medieval period, and is marked by graceful melodies and a compelling sense of direction. As his career progressed and his fame grew, Dufay increasingly took up the four-voice vocal texture which was to be characteristic of the early Renaissance as a whole. His four cantus firmus masses Se la face ay pale, L'homme arme, Ecce ancilla domini, and Ave regina caelorum are landmarks in what was to become the dominant style of mass composition. At his death in 1474, Dufay left a sizable fortune (including cash, jewelry, furniture, and books), as well as musical provisions for his own memorial services. He also left an outstanding musical reputation and a powerful influence upon generations of composers to follow.
August 12
Heinrich Ignaz Franz Von Biber
Birth: August 12, 1644 in Wartenberg, Bohemia
Death: May 3, 1704 in Salzburg, Austria
Biber was a violin virtuoso and one of the first great composers for that instrument. Little is known of his background or education, although he is believed to have studied in Vienna with the eminent German violinist Johann Heinrich Schmelzer. Biber began his career playing violin and gamba in the courts of Moravia, and is known to have assumed a post in the band belonging to Count Karl of Liechtenstein-Castelcorno at Kromeriz. In 1670, he abandoned this position without permission, and joined the Kapelle in Salzburg. His brilliance and virtuosity on the violin made Biber one of the most renowned soloists in Europe, and in 1690 Emperor Leopold I added the aristocratic prefix "von" to his name. His music was published extensively, though it was often idiosyncratic. Biber's manuscripts and publications illustrate violin improvisations in unprecedented detail. In his Sonata Representativa, one will find instrumental impressions of cuckoos, frogs, cats, and marching musketeers. These are supplied with a simple ground bass that provides plenty of room for the soloist to improvise, but are written at such a high level of difficulty that few violinists attempt to master them. In his "Mystery", or "Rosenkranz" sonatas, Biber makes extensive use of scordatura, violin re-tunings that change the tonal character of the instrument and make "impossible" figurations possible. Biber's music is strongly affective emotionally, and in works of a programmatic character, such as his orchestral piece Battalia. In Battalia, the orchestra is required to play simultaneous marching songs in different keys - in a manner similar to the music of Charles Ives - to indicate soldiers of various regiments going off to battle. A soft, hushed passage at the end of the work represents the result, a somber representation of battlefield dead. Especially in his later years, Biber also composed extensive choral music, operas, and sacred music such as the 15-part Requiem and theMissa Salisburgensis, a powerful polyphonic setting of the mass for 53 voices.
Aug 19
Georges Enescu
Birth: August 19, 1881 Liveni-Virnav, Romania
Death: May 4, 1955 in Paris, France
George Enescu is still considered the greatest of all Romanian composers. While he is widely known for one famous work, he was an imaginative, skilled composer of music with great depth and subtlety, as well as being one of the great concert violinists of his time. He was given a violin and lessons at the age of four. He progressed rapidly and began to compose a year later. He entered the conservatory of the Gesellschaft der Musikfreunde in Vienna in 1888. His primary violin teacher was Joseph Hellmesberger. He studied piano with Ernst Ludwig and harmony, theory, and composition with Robert Fuchs. He made his performing debut in 1889 and graduated before his 13th birthday, earning the silver medal. In 1895 he went to Paris to continue his training. He studied violin with Martin Pierre Marsick, harmony with André Gédalge, and composition with Jules Massenet and Gabriel Fauré. This mixture of late Romantic German and French training helped give his music its distinctive quality. The work he designated as his first mature piece, the Poème Roumaine, Op. 1, premiered in 1898. That same year he started conducting the Romanian Philharmonic Society in Bucharest. Enescu quickly established one of the most important solo and chamber music careers of the century. His recital partner was the great French pianist Alfred Cortot, and he formed a piano trio with Louis Fournier and Alfredo Casella in 1902, and in 1904 the Enescu Quartet. He joined the faculties of the École Normal and the American Conservatory in Paris. In the meantime, he took an active part in building a classical concert life in his native Romania. He formed a Philharmonic Orchestra in the town of Iasi, and a Composers' Society. He wrote his most famous works, the two Romanian Rhapsodies, Op. 11, for the Philharmonic. He also worked closely with the Conservatories in Bucharest and Iasi. In 1912 he funded a "George Enescu Prize" in composition, and played the world premieres of the winning works. He made his first appearances in the United States in 1923, as violinist and guest conductor with the Philadelphia Orchestra. He was also a noted violin teacher. Yehudi Menuhin, Christian Ferras, Ivry Gitlis, Arthur Grumiaux, and Ida Haendel were among his pupils. Through the 1930s he continued work as a violinist, conductor, teacher, musicologist, and organizer, while as a composer he labored over his powerful opera Oedipus. During World War II, he remained at his country estate in Romania. After the war, he went to New York, while a Soviet-backed government took over his country. He remained in New York, increasingly incapacitated by arthritis. He gave a farewell concert with Menuhin in 1950, then returned to Paris. He suffered a stroke in 1954 and as a result, spent ten months almost entirely paralyzed. On his death in 1955, George Enescu was interred in the Père Lachaise Cemetery in Paris. Many of Enescu's works were influenced by Romanian folk music, his most popular compositions being the two Romanian Rhapsodies. He also wrote 5 symphonies, a symphonic poem Vox maris, and much chamber music including 3 sonatas for violin and piano, 2 for cello and piano, a piano trio, quartets with and without piano, a wind dixtuor, an octet for strings, a piano quintet, and a chamber symphony for twelve solo instruments.
WWUH Classical Programming
Sunday Afternoon at the Opera… Sundays 1:00 – 4:30 pm
Evening Classics… Weekdays 4:00 to 7:00/ 8:00 pm
Drake's Village Brass Band… Mondays 7:00-8:00 pm
July

Thu

1

Uccellini: Violin Works Op. 7; Frederick the Great: Symphonies; Miaskovsky: Symphony #4 in e Op. 17;

Classical Happy HourTelemann: Quartet in e; Henze: Telemanniana; Mozart: Variations on "Je Suis Lindor"; Burgmuller: Duo for Clarinet and Piano Op.15; Bruch: String Quintet in A.

Fri

2

Celebrating Independence Day with music about America

Sun

4

Gershwin: Porgy & Bess

Mon

5

American Visions... Hanson: Maypole Dances; Grofe: Mississippi Suite; Kern: Mark Twain, A Portrait; Sousa/Kay: Stars and Stripes Forever Ballet

Drake's Village Brass Band – Preempted

Tue

6

Edgar Bainton: The Golden River, op 16; Concerto fantasia for piano and orchestra; Mozart: Symphony #39 in E flat major; Symphony #40 in G minor and a classical film score

Wed

7

Shostakovich: Seven Romances on Poems by Alexander Blok; Wesley: Violin Concerto #2;
Schumann: String Quartet in A, Op. 41, #3; Vaughan Williams: Mass in g

Thu

8

Host's choice

Fri

9

Host's choice as Larry & Faith go back to his "Happy Days"

Sun

11

Corigliano: A Dylan Thomas Trilogy; Mister Tambourine Man

Mon

12

Prokofiev: Cinderella Suite; Gottschalk/Kay: Cakewalk Suite

Drake's Village Brass Band – Preempted

Tue

13

Brahms: String Sextet #2, Op. 36; Dvorak: Symphony #9; Ravel: String Quartet in F; Bruckner: Te Deum

Wed

14

Host's choice

Thu

15

Rebel: Violin Sonatas; Phinot: Missa Si Bona Suscepimus; Birtwistle: Pulse Sampler; Miaskovsky: Symphony #6 in e flat Op. 23; Rontgen: Suite Aus Jotunheim

Fri

16

Host's choice as Larry & Faith relax in the sun at Lake Geneva, WI

Sun

18

Haydn: Die Feuersbrunst; Orff: Carmina Burana

Mon

19

Kelly: Alice in Wonderland Suite; Taylor: Through the Looking Glass; Rimsky-Korsakov: Le Coq D'or Suite (The Golden Cockerel)

Drake's Village Brass Band - Preempted

Tue

20

Haydn: String Quartet #67 in F, Op. 77, #2; Herzogenberg: Violin Concerto in A; Shostakovich: String Quartet #6, Op. 101; Bach: Magnificat in D

Wed

21

Boyce: Overtures; Brunetti: Symphony No. 26; Porpora: Laudate Pueri; Kreisler: Waltzes; Weiss: Lute Sonata No. 38

Thu

22

New Releases. A Sampling of the Latest Classical Music CDs.

Fri

23

We missed it last week, so we'll celebrate Peter Schickele's 75th birthday this week

Sun

25

Gilbert & Sullivan: Utopia, Limited

Mon

26

Falla: The Three Cornered Hat Ballet; Debussy: La Mer

Drake's Village Brass Band - Preempted

Tue

27

Heitor Villa-Lobos: Complete Bachianas Brasileiras

Wed

28

Tchaikovsky: Symphony No. 3; Rubbra: Lauda Sion;

Lili Boulanger: Clairieres dans le Ciel; Piazzolla: Tangos; Cassella: Partita for Piano and Orchestra

Thu

29

Rathberger: Concerti in F, D, C; Palestrina: Missa Te Deum Laudamus; Stephan: Music for Orchestra 1910; Mosolov: Nocturnes, Op. 15; Theodorakis: Canto Olympico – Ode To Zeus; Miaskovsky: Symphony #7 in b Op. 24

Fri

30

Music of Mikis Theodorakis to celebrate his 85th birthday

August

Sun

1

Maconshy: The Sofa, The Departure; Shawn: The Music Teacher

Mon

2

Jonston: Jungle; Lecuona/Gould: Jungle Drums; Milhaud: Saudades do Brazil

Drake's Village Brass Band - Preempted

Tue

3

Victor Herbert: Columbus Suite; Franz Ignaz Beck: Symphony #2, op 4 and newly released classical selections

Wed

4

Chausson: Piano Quartet in A; Gesualdo: Madrigals;

Vorisek: Symphony in D Major; Chabrier:– Dix Pieces Pittoresques

Thu

5

Cesti: Lamento Della Madre Ebrea; Leo: Cello Concerto #3 in D; Dufay: Nuper Rosarum Flores, Alma Redemptoris Mater; Thomas: Mignon Overture, String Quartet in e;

Classical Happy HourJ.C. Bach: Sinfonia Concertante in E Flat T 290/9; Bach: Brandenburg Concerto #4; C. Stamitz: Viola d'Amore Concerto #1 in D

Fri

6

It's Podunk Bluegrass Festival time, so let's listen to some classical bluegrass

Sun

8

Gray: Enemy Slayer, Glass Itapu; Castelnuovo-Tedesco: Platero y Yo

Mon

9

Jonston: Concerto Sacro; Farnon: Rhapsody for Violin; Bizet/Gould: Carmen for Orchestra;

Johnson: Symphony (Synthesis)

Drake's Village Brass Band - Summertime Band Concert #1

Tue

10

American Elders: music by Elliott Carter, Milton Babbitt, Ned Rorem, Yehudi Wyner, George Crumb, Stephen Sondheim, Nancy Van de Vate

Wed

11

Schumann: Piano No. 2 in F Major; Hume: Musical Humors; Verdi: Ave Maria, Te Deum; Rogier: Hymns; Raff: Suite in D Minor

Thu

12

Biber: Batallia a 10, Mystery Sonatas #1-2; Abel: Symphonies Op. 10 #1-2; Legrenzi: Magnificat; Barnby: The Earth is the Lord's; Sorkocevic: Symphonies #1 through 4; Blancafort: Notes d'Antany; Berg: Reverenza; Coleridge-Taylor: Piano Quintet in g, Op 1

Fri

13

Encore! More music from Hitchcock films to celebrate his 111th birth anniversary

Sun

15

Cimarosa: Il Matrimonio Segreto

Mon

16

Johnson: Wind in the Willows Suite; Rogers: Once Upon a Time (Five Fairy Tales); Prokofiev: Lieutenant Kijé Suite; Gershwin: Rhapsody in Blue; Kern: Songs

Drake's Village Brass Band - Summertime Band Concert #2

Tue

17

American Elders (Part 2)

Wed

18

Bizet: Roma Symphony; Richter: Symphonies II, III;

Scarlatti: Sonatas; Litolff: Concerto Symphonique for Piano and Orchesta No. 3; Alfonso VII Magnificat

Thu

19

New Releases. A sampling of the latest Classical Music CDs

Fri

20

Leonard Bernstein – composer, conductor and performer

Sun

22

Lehar: Giuditta

Mon

23

Hovhaness: Mysterious Mountain (Symphony #2); Stravinsky: Divertimento from The Fairy's Kiss; Gershwin: I Got Rhythm Variations, An American in Paris; Lotte Lenya Sings September Song and Other American Theatre Songs

Drake's Village Brass Band - Summertime Band Concert #3

Tue

24

Gouvy: Sinfonietta in D; Mozart: Piano Quartet #2, K. 493; Röntgen: Aus Goethes Faust; Berlioz: Requiem

Wed

25

Taverner: Western Wind Music; Arne: Piano Concerto in A Major; Ketelbey: Three Fanciful Sketches; Lyapunov: Concerto for Violin and Orchestra; Panufnik :Sinfonia Elegiaca

Thu

26

Corrette: Cello Sonatas Op. 20; Fesch: Concerti Op. 5 #1-2; Luython: Lamentations; Göpfert: Clarinet Concerto Op. 14; Searle: Overture to a Drama Op. 17; D'Indy: Istar; Herbert: Natoma (selections); Rontgen: Variations on a Norwegian Folksong

Fri

27

Classical Conversations – a quarterly feature

Sun

29

Delius: Irmelin

Mon

30

Monday Night at the Movies- R. Strauss: Rosenkavalier Film Music; Farnon: Captain Horatio Hornblower Suite; Herrmann: The Snows of Kilimanjaro; Lerner/Lane: Royal Wedding

Drake's Village Brass Band - Summertime Band Concert #4

Tue

31

Herbert: Serenade for Strings; Brahms: Viola Quintet in F, Op. 88; Diciedue: Violin Concerto in D; Dvorak: String Quartet #10, Op. 51